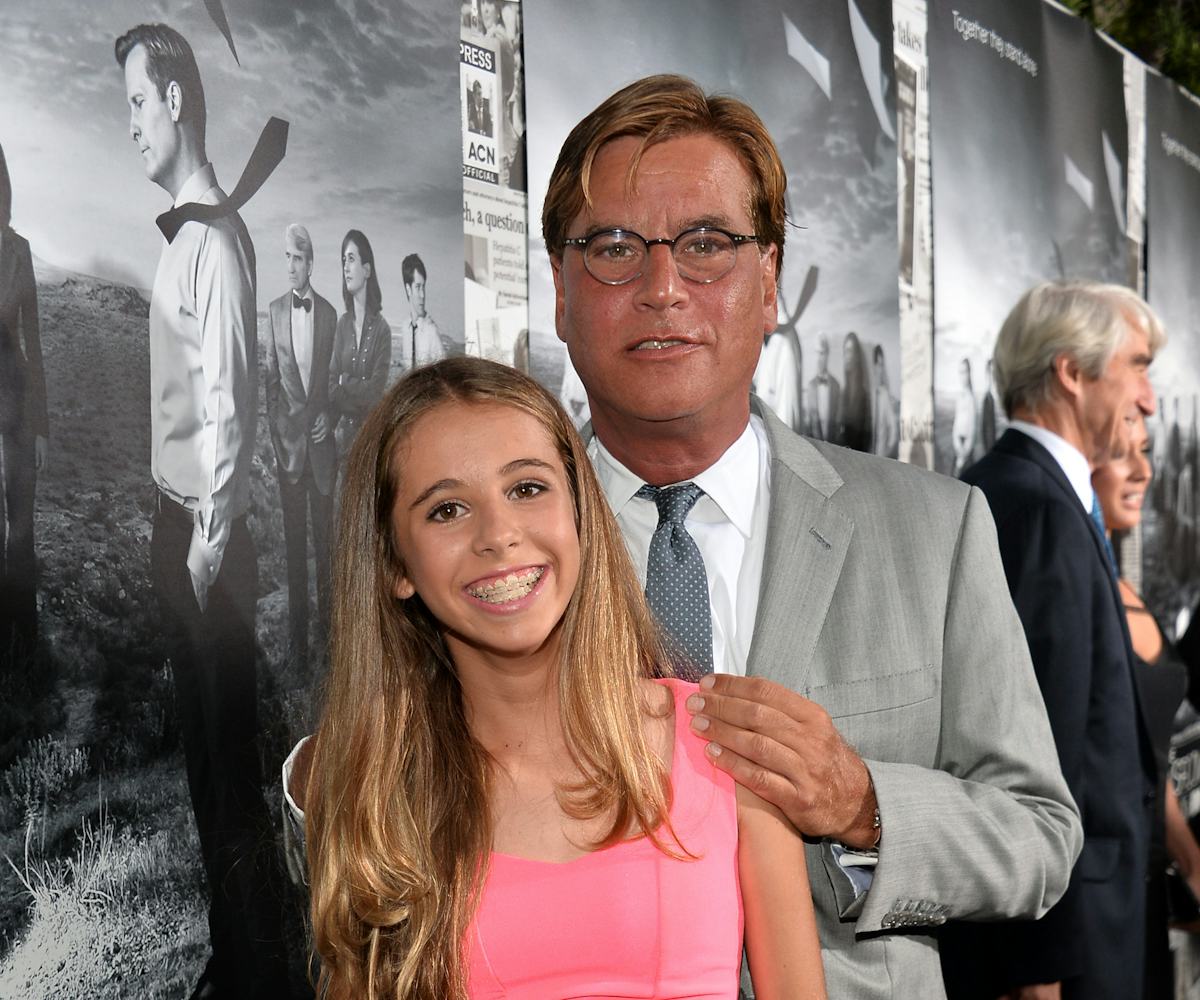 Photo by Alberto E. Rodriguez/Getty Images
Aaron Sorkin Wrote A Powerful Letter To His Wife And Daughter After Trump's Win
'I'll never go to sleep on you again.'
One of the biggest questions many parents faced after Donald Trump's shocking election win, has been how to explain to their children that a proven misogynist like Donald Trump would be leading the country for the next four years. Aaron Sorkin, the Oscar-winning writer behind The Social Network and The West Wing, wrote a poignant letter to his wife and 15-year-old daughter, in which he does his best to come to terms with what happened.
"Well the world changed late last night in a way I couldn't protect us from," he writes in the letter published by Vanity Fair. "That's a terrible feeling for a father. I won't sugarcoat it—this is truly horrible. He goes on to call Trump a "thoroughly incompetent pig with dangerous ideas, a serious psychiatric disorder, no knowledge of the world and no curiosity to learn."
Sorkin went on to tell his family that they're "not powerless and we're not voiceless," and that there are ways to fight back. "We get involved," he writes. "We do what we can to fight injustice anywhere we see it—whether it's writing a check or rolling up our sleeves. Our family is fairly insulated from the effects of a Trump presidency so we fight for the families that aren't. We fight for a woman to keep her right to choose. We fight for the first amendment and we fight mostly for equality—not for a guarantee of equal outcomes but for equal opportunities. We stand up.""
Sorkin had a strong message for the country, too. "America didn't stop being America last night and we didn't stop being Americans and here's the thing about Americans: Our darkest days have always—always—been followed by our finest hours," he wrote, striking a much different tone than the famous anti-America monologue that opened his HBO show The Newsroom.
Sorkin ended the letter with a single promise to his daughter: "The battle isn't over, it's just begun. Grandpa fought in World War II and when he came home this country handed him an opportunity to make a great life for his family. I will not hand his granddaughter a country shaped by hateful and stupid men. Your tears last night woke me up, and I'll never go to sleep on you again."
Read Sorkin's letter in its entirety here.