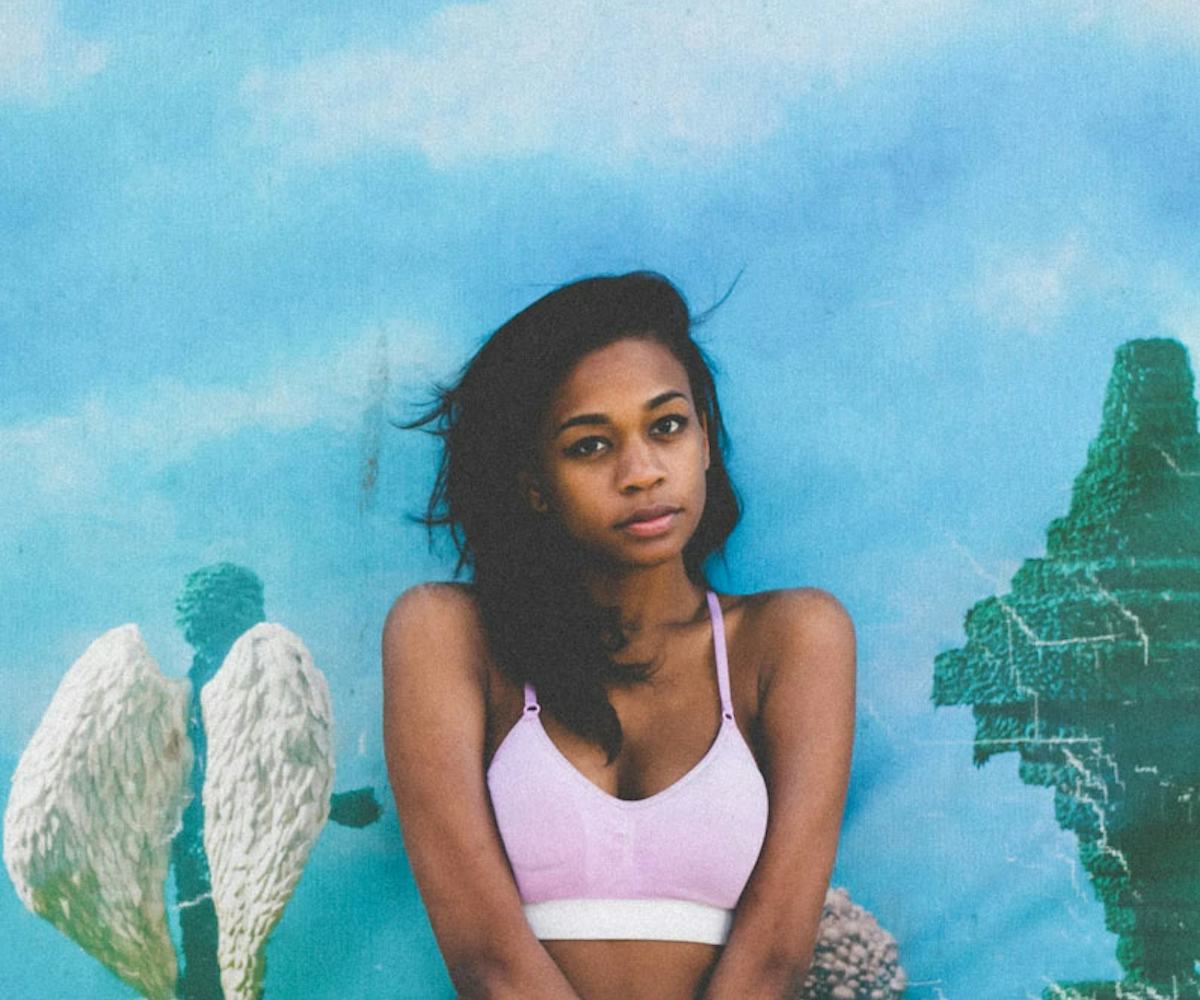 Photo courtesy of ABRA
ABRA's "Fruit" Is A Source of Life
watch her dope video here
ABRA is a multi-talented artist and member of Awful Records. The Atlanta-based singer, songwriter, and producer is hailed as the Darkwave Duchess and makes some of the smoothest, sultriest, lo-fi R&B music that we've heard in awhile. Her voice is gentle on the ears, but the supporting beats energize its powerful force.
Today, ABRA dropped the music video for "Fruit," a single featured on her self-produced debut album, Rose. The visuals consist of a lot of slow-motion wind power while ABRA walks around the balcony of a condo, roaming from the bedroom to the bathroom where her lover lurks. Did we forget to mention that she looks flawless wearing a black sports bra with Adidas' classic three-stripe pants and an oversized dress shirt with knee-high socks? (The quintessential low-key look.)
Catch ABRA opening for D.R.A.M. on his North American tour this January and watch the dreamy video, below.