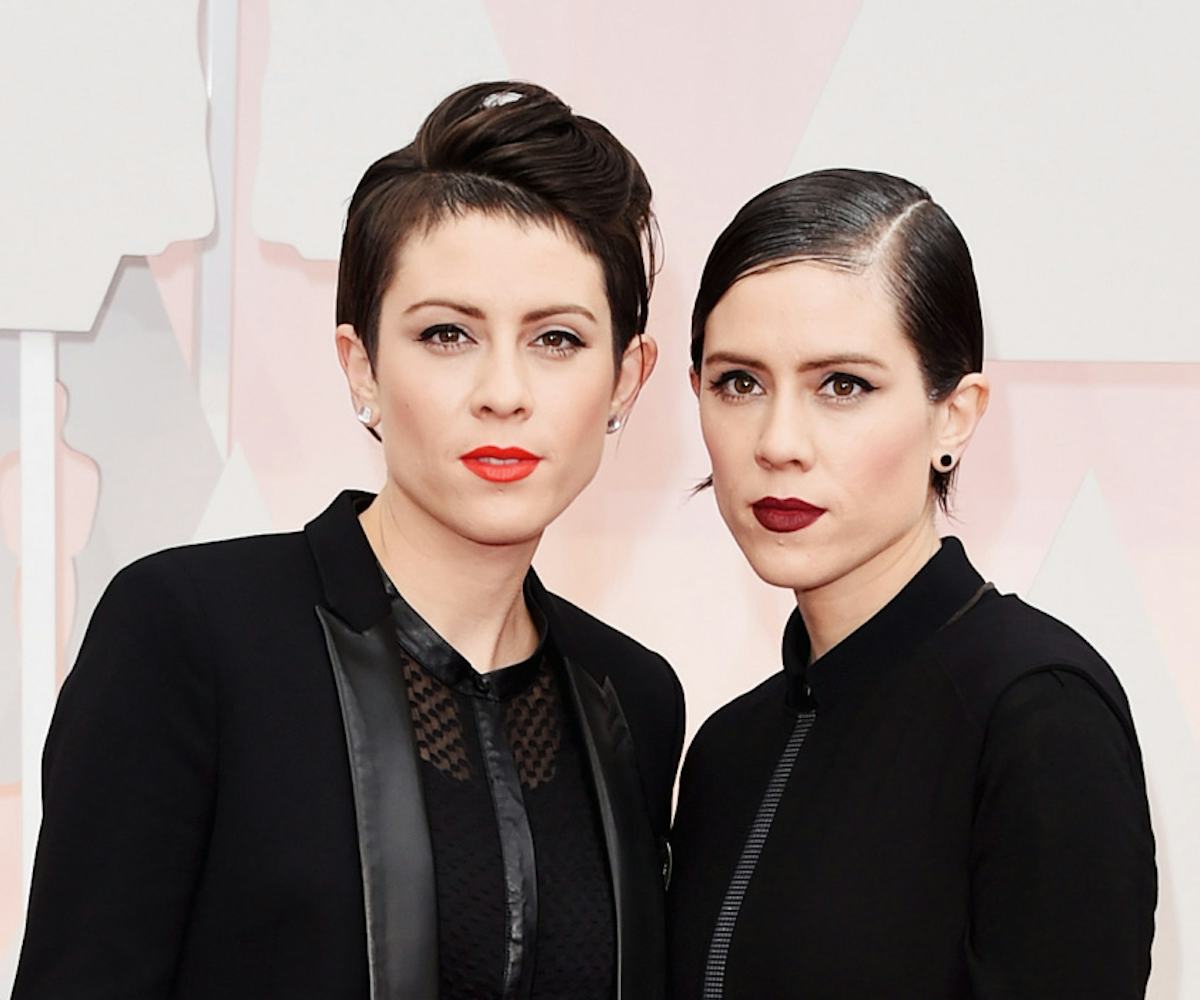 Photo by Jason Merritt / Getty Images
10 oscar beauty looks that took our breath away
because red carpets can be radical
An event that will be referenced for decades to come isn't the place to try out a crazy-cool trend like, say, blue lipstick–but that doesn't mean that you can't roll up to the Academy Awards with a look that steals the show. Our favorite hair and makeup situations this evening had the kind of edginess that still fis into the glamour of the event, from the vampiest lipstick to the most creative way to style a mohawk.
Click through to see our picks, and then just try to not copy each and every one of them. 
Our March cover babe Rita Ora totally killed it with this slicked-down pixie. The deep side part lends a boyishness to her 'do, an element which keeps her heavily lashed eyes and glossy nude pout super edgy.
It's hard to know what to do with a mohawk, unless you're Kelly Osbourne—in that case, elevating the haircut to red-carpet appropriateness looks downright easy. Celebrity hairstylist Ryan Randall used the newly launched Parlor by Jeff Chastain, available exclusively at Birchbox. After using the brand's Sea Salt Spray and Texturizing Finish Spray to create texture, Randall shaped and pinned her hair up into a "modified French twist," adding volume in the front with more hairspray and backcombing.
Zendaya debuted deadlocks on the red carpet, and it was a major wow moment. We loved her pixie, but these long dreads—draped over her ethereal white dress—are really next-level. Her makeup was simple and glowy, giving her an overall boho vibe that really works.
Margot Robbie won the award for best new bob. The clavicle-grazing length and deep side part prove that no matter how many celebs get this cut, we might never get sick of it. Her hair was styled for the night by celebrity hairstylist Renato Campora using Garnier Fructis products. Renato actually created that part while her hair was still wet, and then blow dried it with a round brush and mousse, using Garnier's Marvelous Oil Frizz Defy on the ends optimum smoothness and adding texture with hairspray at the very end. Also worth noting? That insanely bright red-orange lipstick. 
Sure, Dakota Johnson is wearing her hair in a ponytail, but we're really into it. Her long bangs are down, and those side wisps are free to softly chill out around her face—she's like, what were you expecting? A chignon?! The casual-cool ponytail was created by by Dove celebrity stylist Mark Townsend, who used Dove Refresh+Care Invigorating Dry Shampoo for texture before securing the 'do. We, too, use dry shampoo in our ponytails, so basically, we were ready for the red carpet like, yesterday.
When Solange showed up, we all gasped. Her bold, matte-red lipstick (which obviously matched her dress perfectly) was seriously eye-catching, but the fact that she paired it with fully lined eyes made an even stronger statement. Her hair was another statement: Her natural texture was curled and voluminous, framing her face like a heavenly hair triangle.
Chrissy Teigen's glossy lip was so vampy it almost looked black from certain angles, a surprising choice for her that really worked. It looked especially great with the blonde highlights in her hair—the combination of sun-kissed and goth made this look totally wearable.
While red-carpet beauty looks that are Old Hollywood-inspired tend to be on the boring side, Joanna Newsom managed to pull it off without a yawn. Her vintage pin curls and reddish-coral lipstick were soft and pretty, but still cool—like she just walked out of an old photograph and into 2015 without anyone noticing.
OK, we realize that Tegan and Sara Quinn are two separate people, but the twins wore a beauty look that was so coordinated, we felt it belonged on the same slide. Tegan's bright orange lipstick made Sara's deep berry lip look all the more vampy, and both wore their hair in androgynous, punk, slicked-down styles. They looked like the international rockstars they've finally become.
Cate Blanchett's look was all about that blue statement necklace, but her hair and makeup didn't hurt, either. Rocking a cool wind-blown pompadour that felt very Tom Ford in Spring 2014, her makeup was soft and fresh—letting that famously luminous skin shine through.