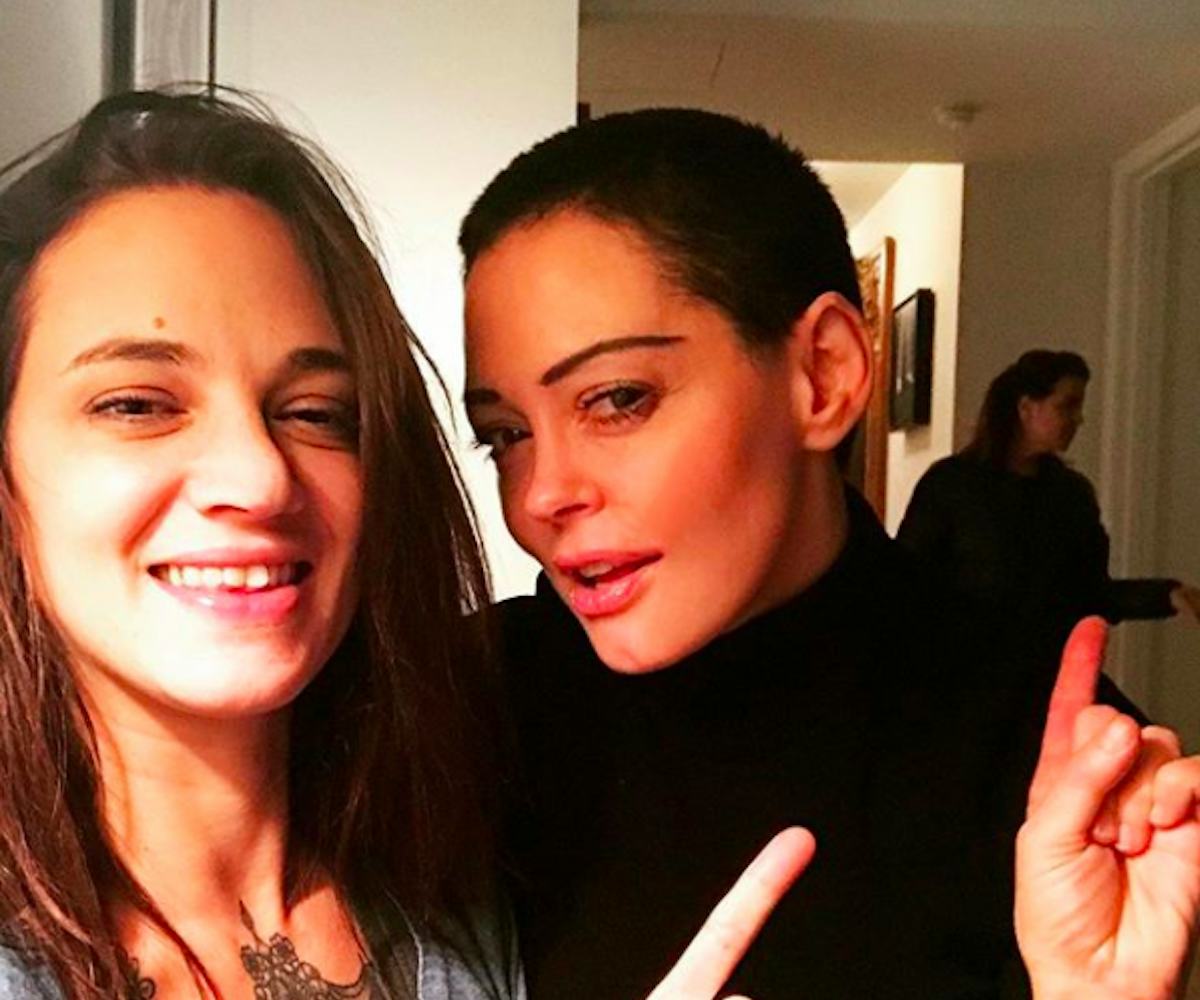 Image via @rosemcgowan Instagram
Rose McGowan, Asia Argento & Annabella Sciorra Meet Up Following Harvey Weinstein Scandal
If there's one thing the Harvey Weinstein scandal confirmed for us, it's that women are the most resilient and badass. Despite the harrowing sexual abuse the women suffered at the hands of Weinstein, they continued to bravely share their stories and expose Weinstein's crimes. One of these women is Rose McGowan, who has been outspoken on women's issues.
It appears the actress is far from being done with raising awareness on sexual abuse issues—she posted a photo to her Instagram of her hanging out with Asia Argento, another woman who came forward accusing Weinstein of rape. Argento's story was particularly horrifying, as her experiences with Weinstein were drawn out over a long period of time. Though not clearly visible in the photo, McGowan's caption shares that Annabella Sciorra, another alleged victim, was also present. McGowan captioned the image, "Magical moments with @asiaargento & @iamannabellasciorra#WomenRise #Survivors #ROSEARMY"
Asia Argento also shared the photo to her Twitter with a sweet caption. 
According to Twitter, Anthony Bourdain, who is dating Argento, cooked for the women. "It was an honor to cook for this meeting of the minds," he wrote on the same photo on Twitter. Bourdain has been vocal about his support for the women during the height of the scandal.
While we may not know exactly what they discussed, we are fully certain that it must have been one hell of a meeting.