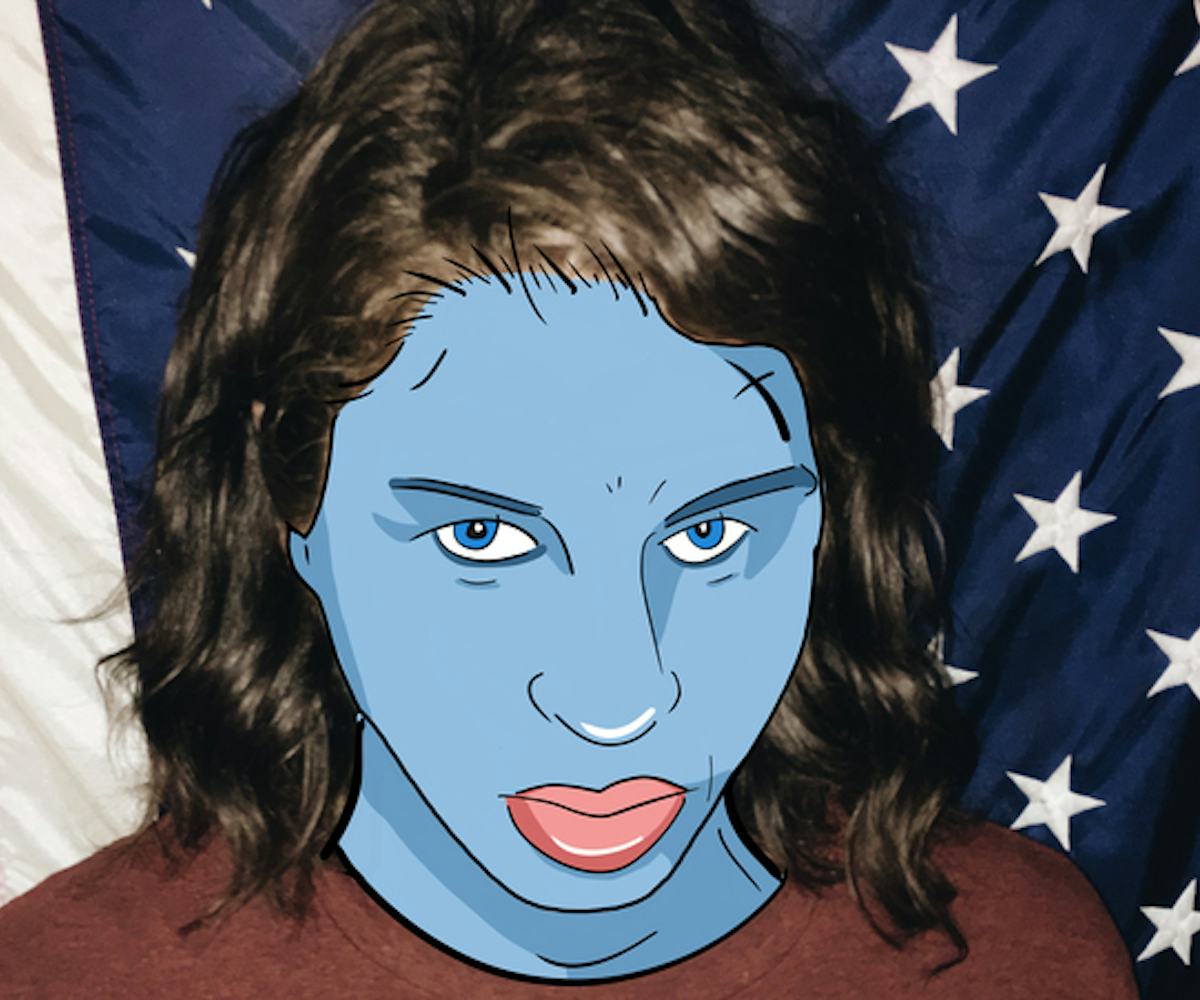 Photo by Ian Cunningham
Acid Tongue's Latest Is An Ode To Reckless Love
Humpty dumpty sat on a wall…
You know how the story of Humpty Dumpty goes: That lil' egg sat on a wall, that lil' egg had a great fall. Then he cracked, and that was that. How does that tie into the notion of love? Allow garage band duo Acid Tongue to explain.
"Sometimes love is a rock, and sometimes love is an egg," Acid Tongue's Guy Keltner tells us. "We criticize, whine, cheat, yell, and nag until we have our partner sizzling on high heat over an open flame." That sizzle, of course, happens after the fall; the heights love takes us on make that descent even more perilous. It's an idea Keltner and Ian Cunningham flirt with on their new song, "Humpty Dumpty." The song vibrates with a DIY punk ethos many artists shy away from these days, making Acid Tongue's sound all the more thrilling. It's nostalgic and modern at the same time—something we all strive for in any romantic relationship, that push and pull with dreams and reality.
"I think most couples have this vision of growing old side-by-side and being all things to one another," Keltner continues. "The truth is, we're all Tinder-loving, wine-gurgling, lonesome, depressed animals chasing what flees. We buy the first car that fits us, run the thing into the ground, and sell it off to the nearest teenager with a learner's permit. Oh, to be young and in love!"
Check out "Humpty Dumpty," below. Acid Tongue's new album, Babies, drops October 13. 
Acid Tongue's going on tour, too! See y'all in the crowd.
09/19 in Brooklyn, NY at The Gateway
09/27 in Brighton, U.K. at Sticky Mike's Frog Bar
09/28 in Hull, U.K. at ADELPHI
09/29 in London at The Shackwell Arms
09/30 in Portsmouth, U.K. at The Birdcage
10/01 in Cambridge, U.K. at Blue Moon
10/02 in Bruxelles, BE at Le Chaff
10/03 in Mannheim, DE at Kurzbar
10/04 in Paris at Espace B
10/05 in Olten, CH at Le Coq d'Or
10/06 in Toulouse, FR at Obohem
10/07 in Biarritz, FR at Savsage Festival
10/10 in San Sebastian, ES at DabaDaba
10/12 in Lisbon, PT at Damas
10/13 in Fafe, PT at Cafe Avenida
10/14 in Sevilla, ES at Sala X
10/16 in Toulouse, FR at La Cave a Rock
10/17 in Imperia, IT at Arci Camalli
10/18 in Firenze, IT at Annibale Night @ NOF
10/19 in Roma, IT at Fanfulla 5/A
10/20 in Ravenna, IT at Circolo Abajur
10/21 in San Salvo, IT at Beat Cafe
11/03 & 11/04 in Reno, NV at Off Beat Festival
11/17 & 11/18 in Seattle, WA at Freakout Festival