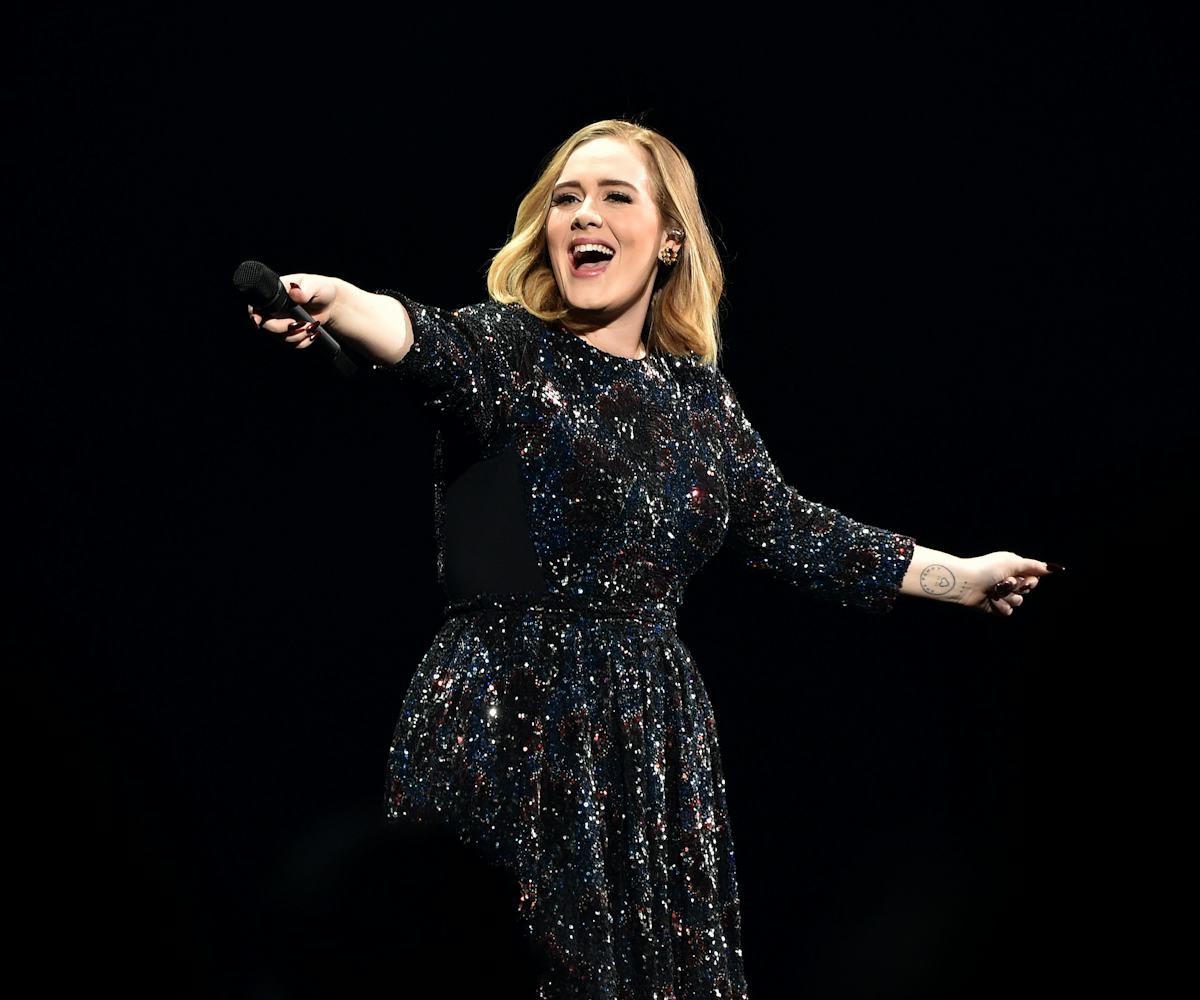 Photo by Gareth Cattermole/Getty.
Adele Paid Tribute To Amy Winehouse In Classic Adele Fashion
"She was the coolest motherfucker on the face of the Earth"
Adele wouldn't be Adele without Amy Winehouse, she once said in an interview with i-D. "If it wasn't for Amy and Frank, 100 percent I wouldn't have picked up a guitar, I wouldn't have written Daydreamer or Hometown, and I wrote Someone Like You on the guitar too." They didn't know each other personally, but she insists she owes her career to the late singer. This past Wednesday, in honor of what would've been Winehouse's 33rd birthday, she paid tribute to the British trailblazer.
That day, she posted an image of Winehouse to Instagram with the caption, "Happy Birthday Amy X." Later in the evening, she dedicated her rendition of Bob Dylan's "Make You Feel My Love," to Winehouse during a performance in Boston, which you can watch below. Before singing it, she addressed the crowd, stating:
I feel like I owe so much of my career to [Winehouse]... I used to see her on TV or in magazine shoots with a pink electric guitar, and I used to think she was the coolest motherfucker on the face of the Earth. And because of her, I picked up a guitar and because of her, I wrote my own songs. The songs I got signed on were the songs that I wrote completely on my own. If it wasn't for her, that wouldn't have happened.... I'm obviously completely happy with all the music that she left behind because it's all genius. But every day, I wish I could hear a new song from her.
Ditto, Adele. While that wish won't be coming true for any of us, we did round up 10 songs you've probably never heard from Winehouse earlier this week. We would give up our first born for the chance to hear a track with Amy and Adele, though.