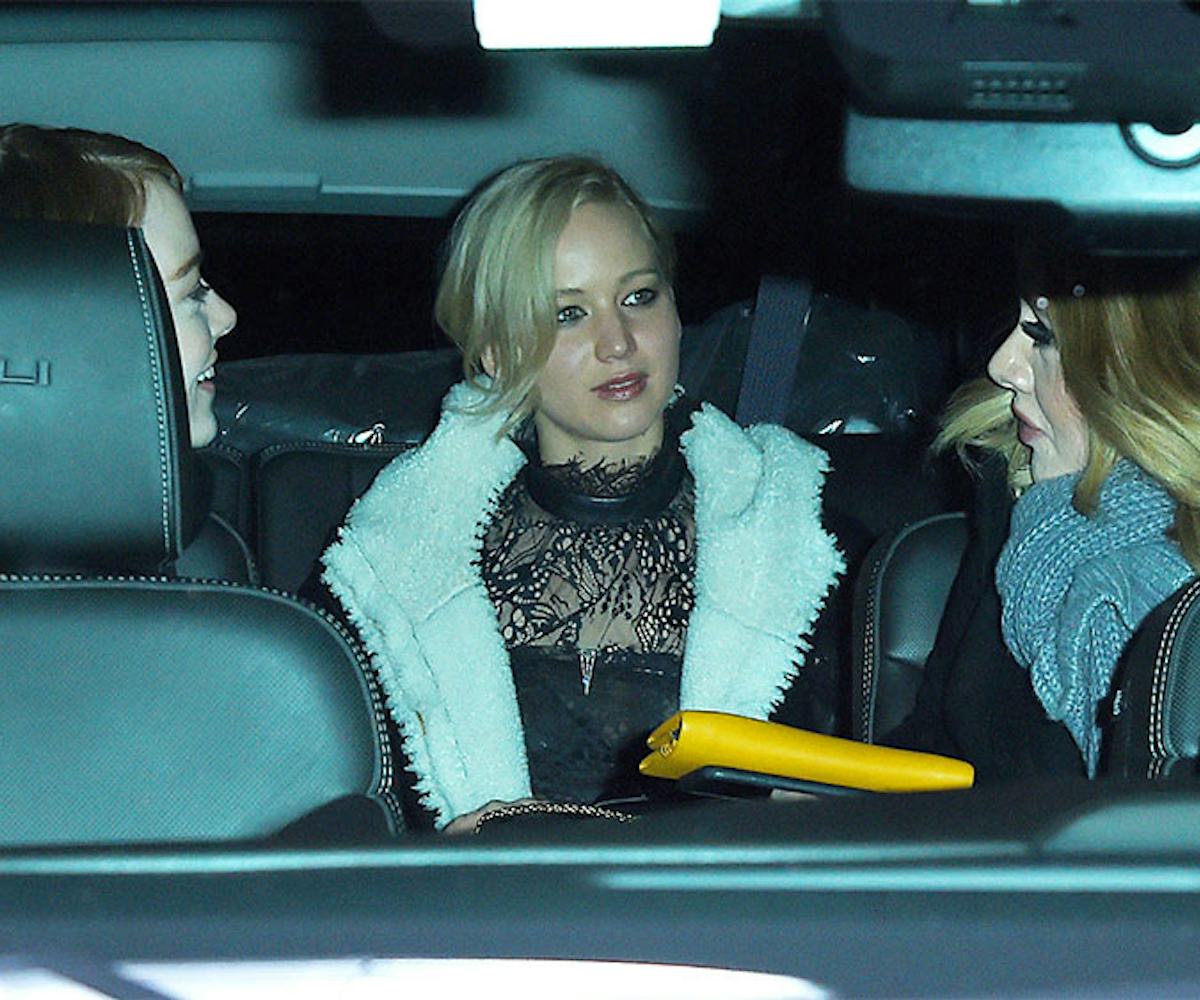 Photo by Josiah Kamau/Getty Images
Adele, Jennifer Lawrence, And Emma Stone Had The Dinner Of Our Dreams
Three women walk out of a restaurant... Adele, Jennifer Lawrence, and Emma Stone. It's not real, you tell yourself. They're all so funny and charming... They couldn't possibly be friends... They can't be a squad. Oh, but it happened. It's real. But you're right, this is not a squad—this is a new clique and we want to be a part of it. Following Adele's performance at the Tonight Show with Jimmy Fallon, the ladies had a casual girl's night out at Cosme in Manhattan's Flatiron District.
We can't even imagine what went down within the corridors of the high-end Mexican restaurant. Did Lawrence keep ordering rounds of tequila shots for the table? Does Adele prefer sangria or Margaritas? Is Stone team burrito or team taco? Most importantly, what on Earth did they talk about?! No doubt that their conversation was loud and full of laughter and guacamole, because they're all beautiful, successful, and hilarious.
If there's ever been a dinner that we wished we'd received an invitation to, this was it. We hope to see more of this trio in the future, but at least we can re-live the moment it all began in these photos. This friendship exceeds our expectations.