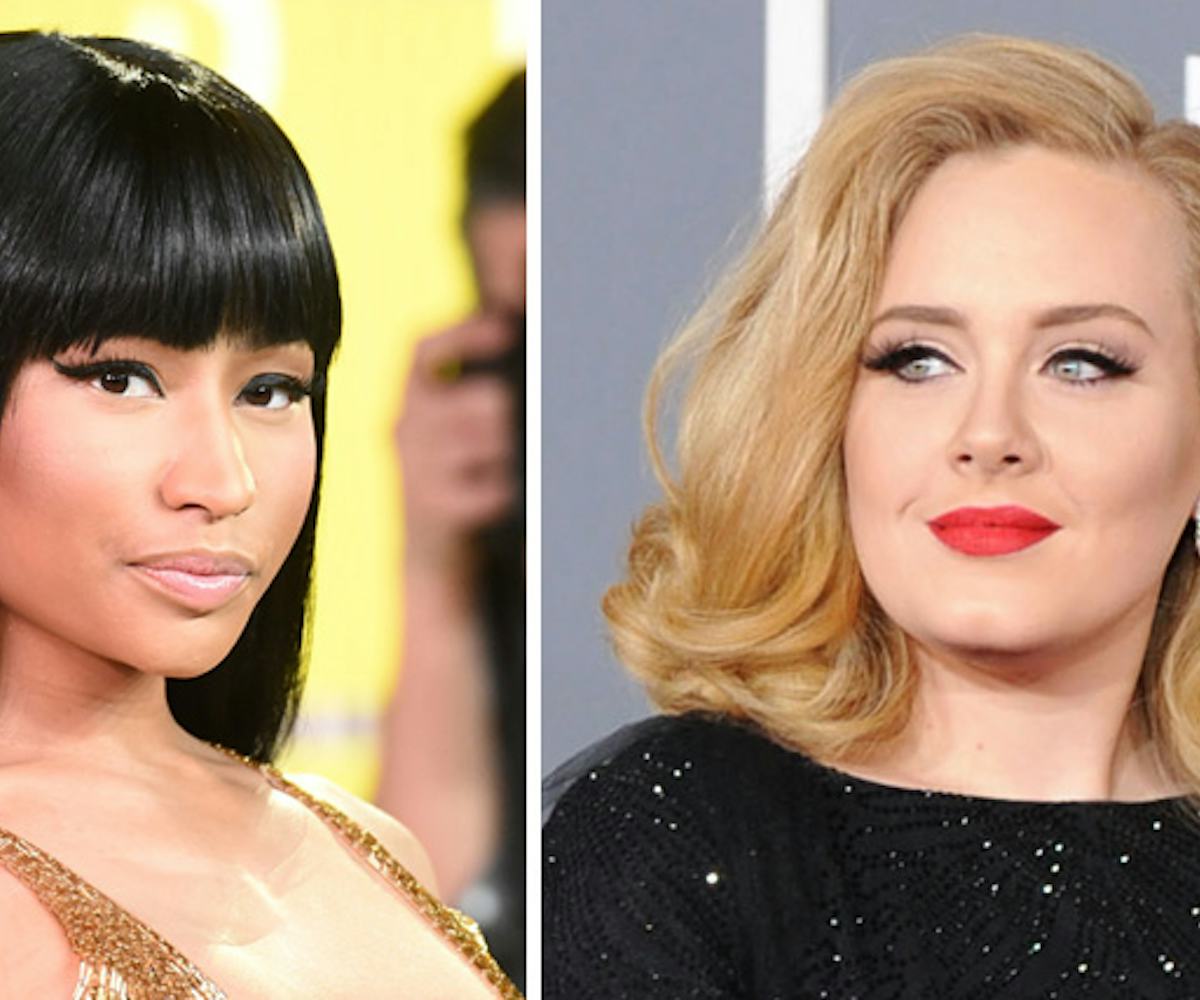 Photos by Jason Merritt/Getty Images.
Nicki Minaj "Can't Take" Adele Rapping Her "Monster" Verse
"Adele is mad ratchet" is a sentence we never thought we'd hear, but welcome to 2016. Nicki Minaj coined the sentence and now we're here.
After Adele's Carpool Karaoke session with James Corden aired last night, Minaj Instagrammed the clip of the "Hello" singer rapping her iconic, double-personality verse from Kanye West's "Monster." Minaj said, "Pull thru, QUEEN!!!!!" She applauded Adele's "attitude & fingers" and apparently "cried when she waved bye to the careers." As someone who used to pride himself on knowing every word and gesture to the verse, Adele nailed it. She must have spent many a night lip-syncing the spitfire lines to herself in a bathroom mirror. It's how we all learned it, right? No? This is embarrassing.
Anyway, Minaj continued to show love by calling Adele "mad ratchet" in a tweet. "I can't take her," she added. Same, Nicki. What a time it is to be alive, really. A banner time, if there ever were one.