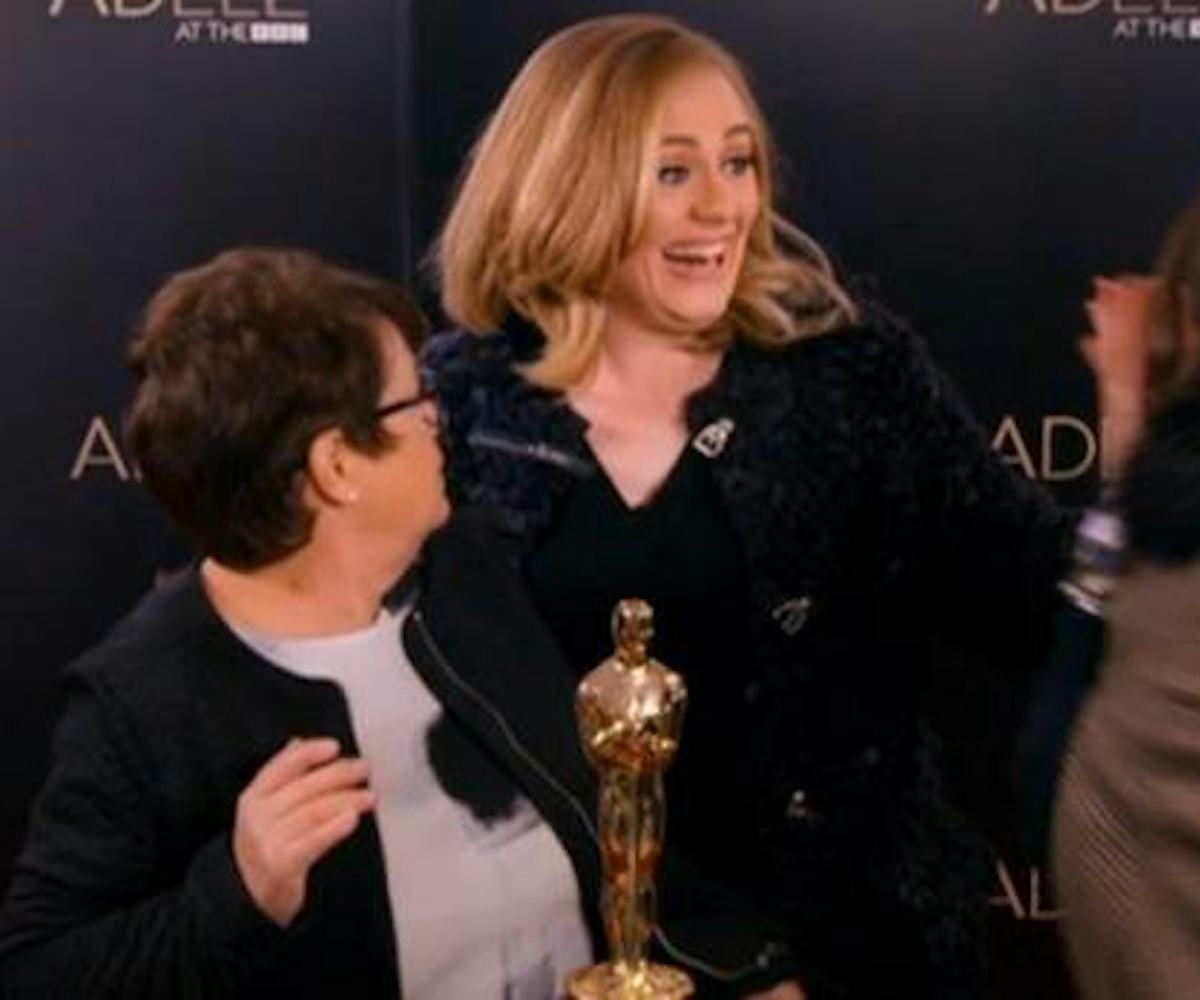 Photo courtesy of BBC.
Adele Photobombed Her Fans + Owned The Internet
Move over Jennifer Lawrence. There's a new queen of the Internet, and her name is Adele. Since releasing her world-dominating album 25 last year, the U.K. singer has already released two major viral videos to go along with it.
First, she shocked a group of Adele impersonators by disguising herself as one of them. Then, she joined James Corden for his most memorable Carpool Karaoke segment yet. Now, the triptych is complete, thanks to a new video shot during Adele's BBC Concert Special.
In it, she sneaks up behind unsuspecting fans who are taking photos with the Oscar she won for her song "Skyfall," getting a few classic photobombs in. Adele even approaches the fans with her the now-iconic phrase "Hello, it's me," nodding tongue-in-cheek to its meme-ification. Naturally, her fans absolutely lose their minds, and Adele just can't stop laughing, proving once again that the only thing better than her voice is her sense of humor. Watch below.