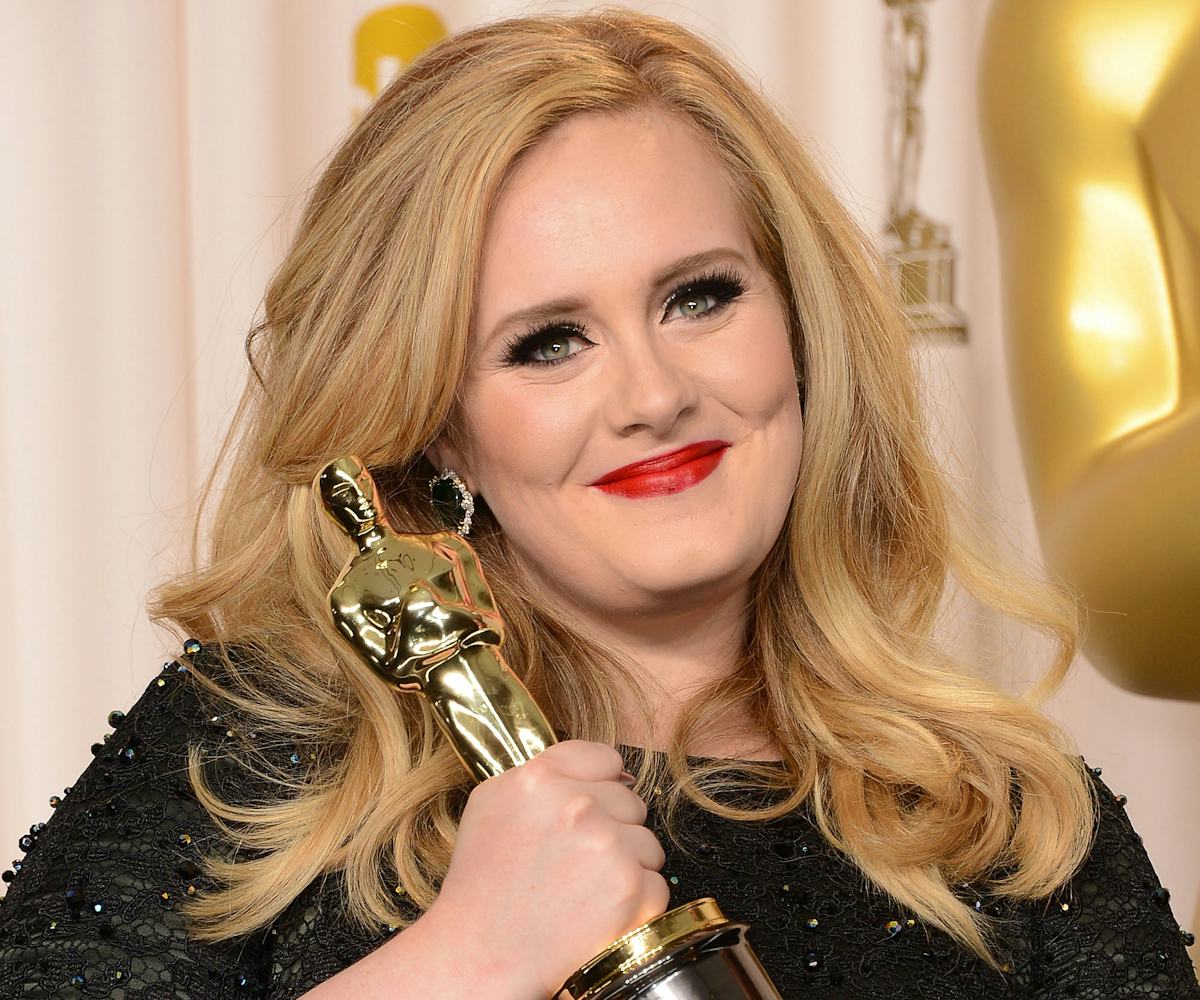 Photo by Jason Merritt/Getty Images
Watch Adele Debut A New Song Live At Radio City Music Hall
Last night, Adele performed at Radio City Music Hall in New York City. The show sold out as soon as tickets went on sale, because everyone knows that a one-night-only gig is really a once in a lifetime opportunity to experience something special. During her performance, the singer debuted some of her new tracks including "Hello," "When We Were Young," and "Water Under The Bridge." In an interview with Zane Lowe for Beats 1 (to be released soon), Adele said that "Water Under The Bridge" is an ode to her boyfriend, Simon Konecki.
"'Water Under The Bridge' is more like, I'm waiting for him to be horrible but I don't think he's going to be—waiting for the relationship to end," she said. "This is the relationship now that I'm going to be in. It was quite a ground-breaking moment."
Adele's performance was taped exclusively for NBC and will air in full on December 14, following the release of her forthcoming record 25 which drops on November 20. For now, watch Adele sing "Water Under The Bridge" in the footage below.