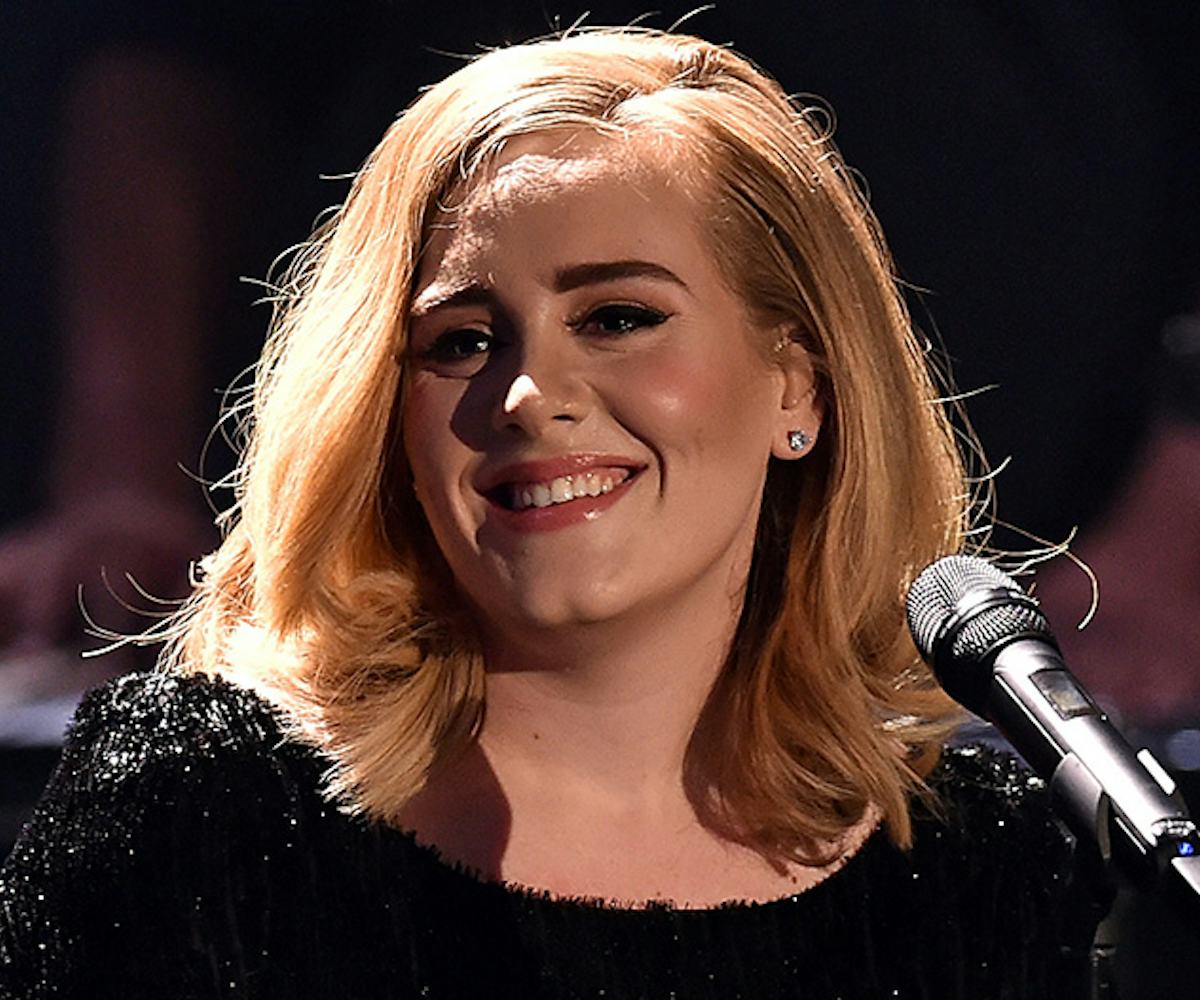 Photo by Sascha Steinbach/Getty Images.
Adele Rumored to Be Starting a Clothing Line
for the stylish, yet busy mum
Rumor has it that Adele may be moving forward into her next big endeavor—designing clothing. Allegedly, she's planning to launch a clothing line for "stylish and busy mums." The mother of one and and carpool karaoke star gave birth back in 2012 to son Angelo and then went on a three-year hiatus before making a triumphant return with the release of 25 last year.
We don't know much just yet, but a source told Now Magazine that the "Hello" singer has apparently been working on her own designs and that UK plus size retailer Evans is a potential stockist. The source told the publication, "It's still in the early stages, but she's been getting input from several designers and working on her own sketches. There will be a few signature pieces like her favorite winter apparel, the poncho, but mostly it'll be mix-and-match day wear in neutral tones."
Is fashion designer next in the cards for Adele? We'll have to wait and find out.