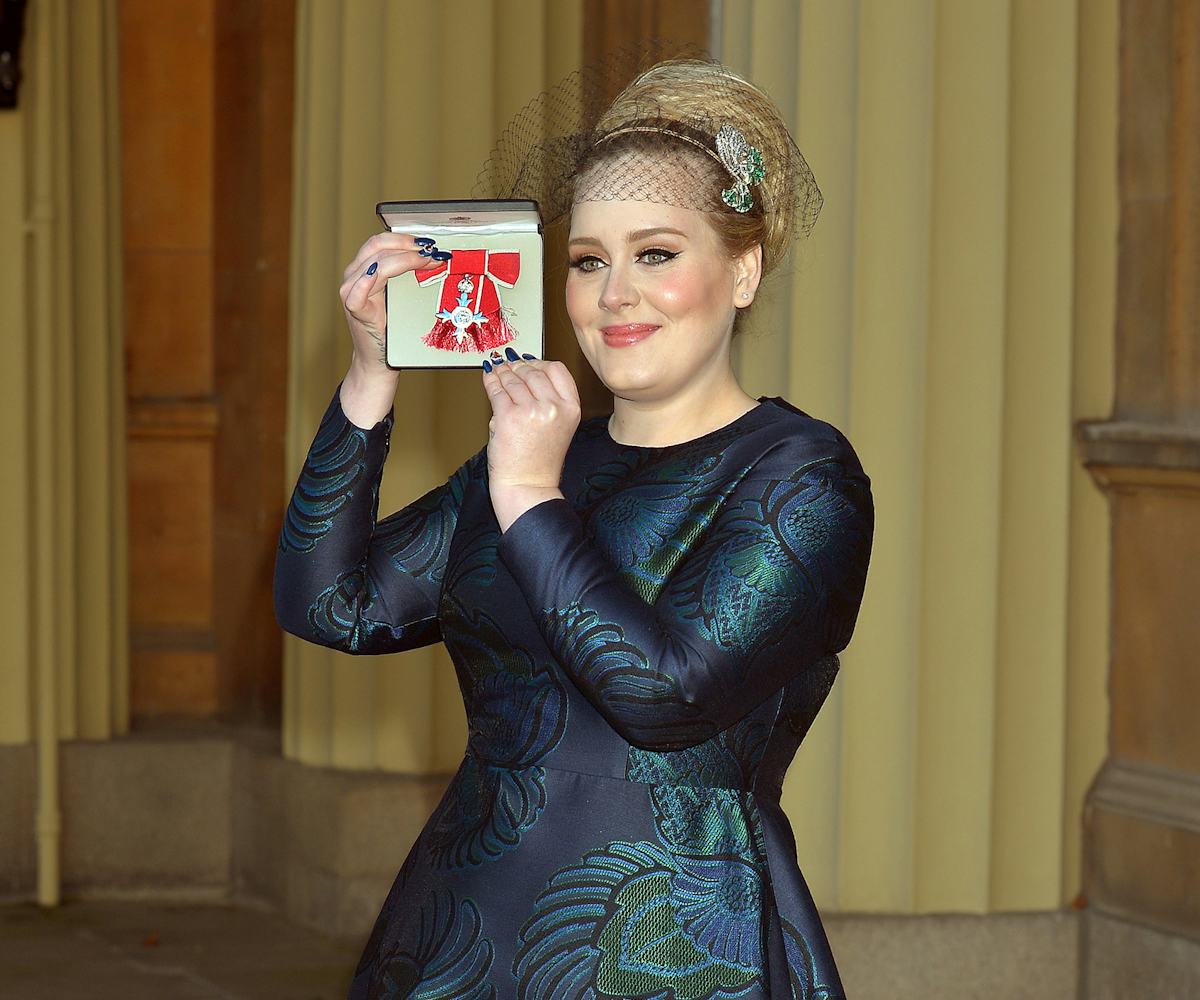 photo by getty images
best dressed: adele
i heard that you found the perfect holiday dress.
Adele, like Jennifer Lawrence and MK and A, is our imaginary BFF. She's funny, talented, and always looks flawless. Most recently our bestie got dressed in a Stella McCartney dress to receive an MBE from Prince Charles. (No biggie.)
Really, we wish Adele were our IRL friend so we could borrow this outfit and wear it to every holiday party this year! Maybe minus the fascinator, because, you know, that's sort of a British thing. Instead we're going to copy Adele's style with the items below. 'Tis the season for a new wardrobe. 
MUST: Hue Sheer Black Tights -- $8.50
TRUST: Topshop Jacquard Dress -- $160