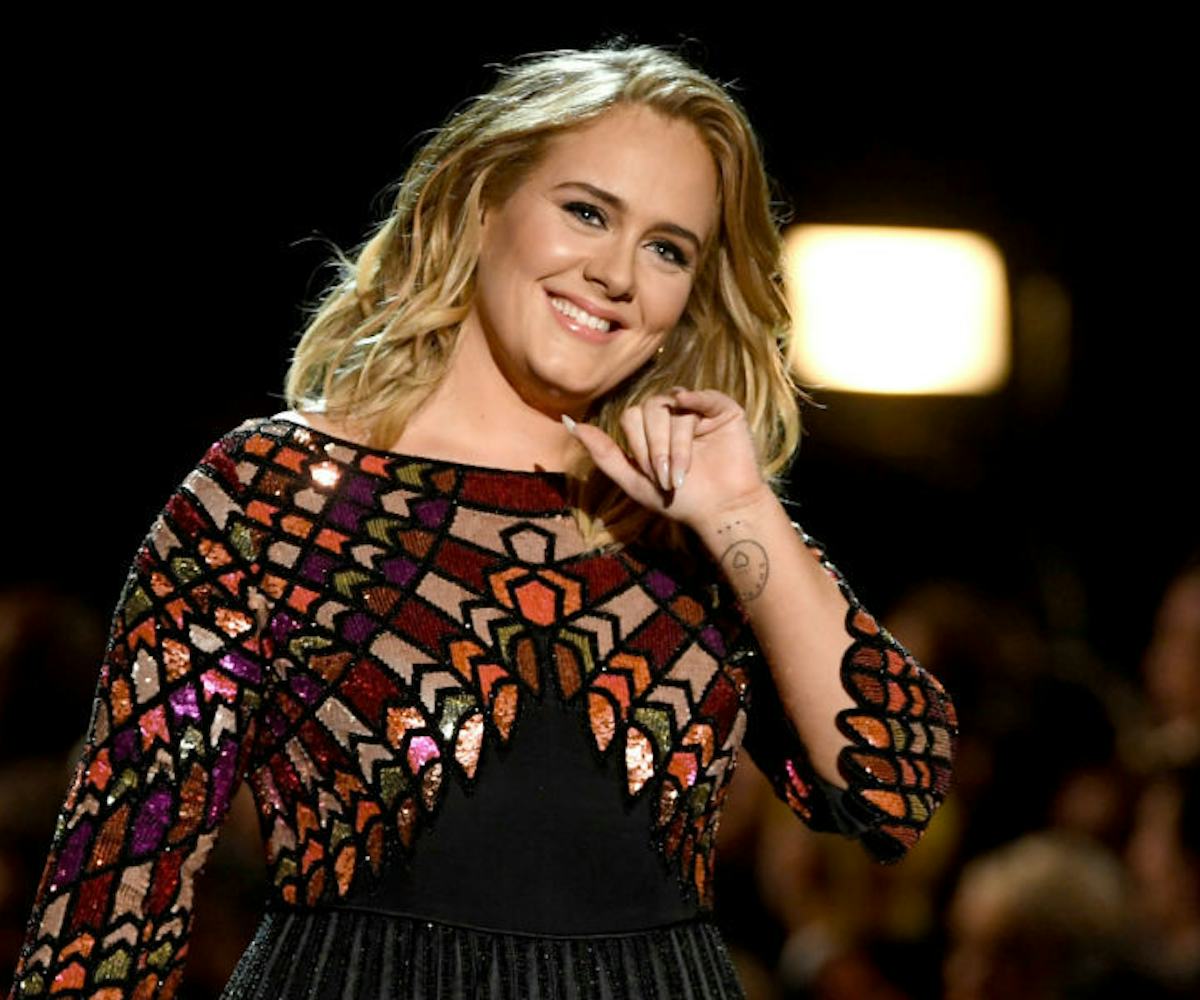 Photo by Kevin Winter/Getty Images for NARAS.
Adele Threw An Amazing 'Titanic'-Themed Birthday Party
Thirty, flirty, and truly thriving
Adele had the best 30th birthday. She rang in the third decade of her life with friends, family, and a Titanic-themed party.
She shared some snaps on her Instagram yesterday which show the singer dressed up as Rose DeWitt Bukater (aka Kate Winslet's character). The first photo shows her atop a recreation of the stairs from the movie. If you'll recall, it's the scene where Jack Dawson (Leonardo DiCaprio) sneaks into dinner in first class and the pair locks eyes as she descends those stairs. It's a double take worth revisiting.
Anyway, back to the party. Not only did Adele have her own Titanic-themed stairs, she had her own old-school car (the same one Winslet and DiCaprio have sex in, we presume) and below deck dance party complete with life jackets. Did the singer sing "My Heart Will Go On"? We may never know. 
"Dirty 30! I'm not sure what I'm going to do for the next 30 years as I've been blessed beyond words in my life so far," she captioned her Instagram post. "Last night was the best night of my life." She also added that the party left her "absolutely fucked" and made sure to give a shout-out to Childish Gambino, who performed on and hosted SNL the night before and released a thought-provoking video for his song "This Is America." "How the hell do you have time to offer us so much greatness on so many platforms," she writes. "I adore you." We're sure the feeling is mutual.