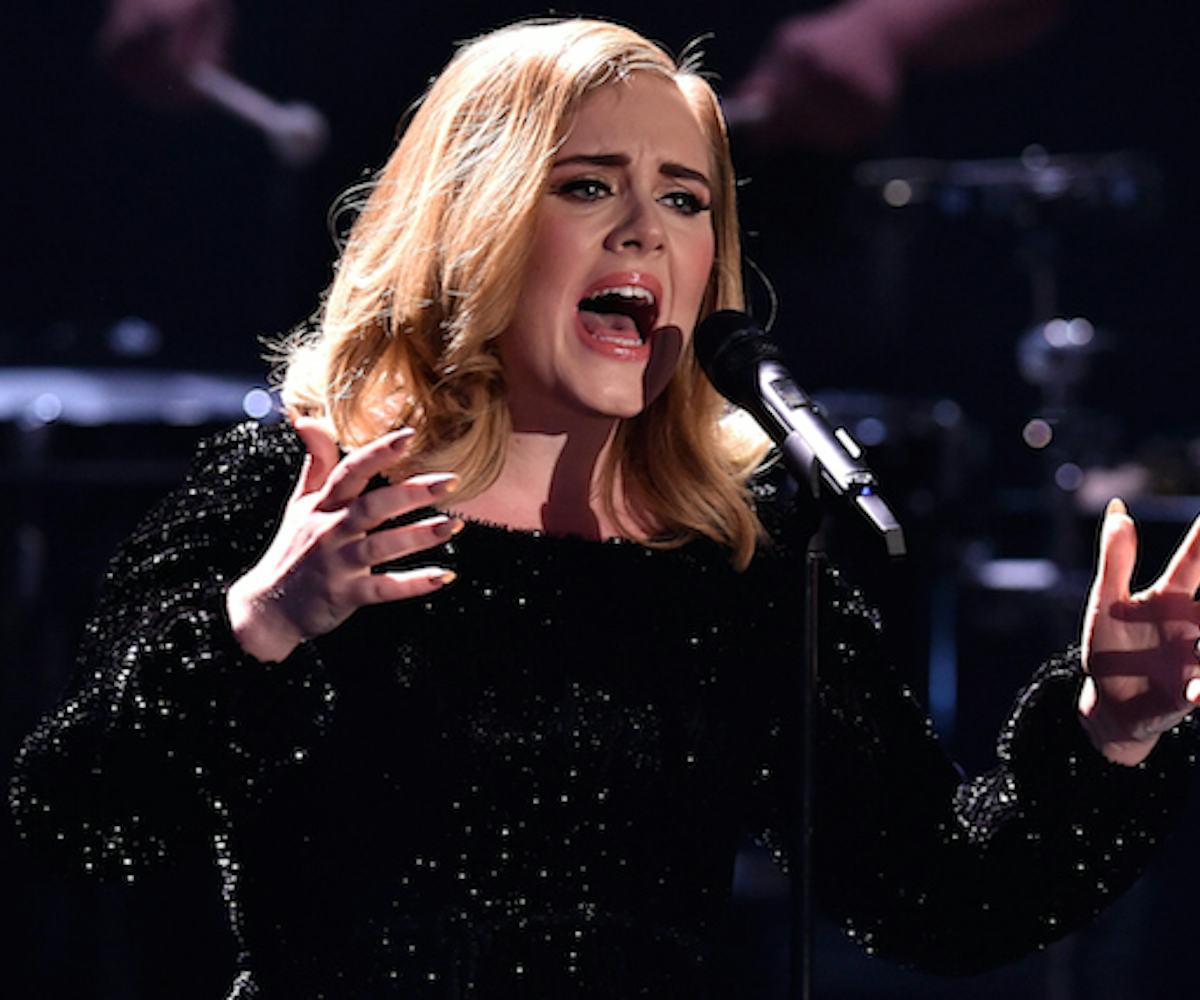 Photo By Sascha Steinbach/Getty Images
Adele Has Your Valentine's Day Plans Sorted
Adele: Live In London And Chill?
No one truly understands love and heartache quite like Adele. Thankfully, this is good news for you: Whether you're single or taken, she's already sorted out your Valentine's Day plans. According to Variety, BBC America will air her Adele: Live In London concert the evening of February 14. The special will feature the first televised performance of her James Bond single "Skyfall," as well as classic tracks and songs from her new album 25. 
According to the special's host Graham Norton,"This is the music event of the year. This opportunity to spend an hour with Adele, her music, and her stories is a truly rare treat. If I wasn't hosting this special, I'd be sad at home watching it!"
So instead of queueing up Netflix on Valentine's, order Seamless, open a bottle of wine, and turn on Adele and chill.