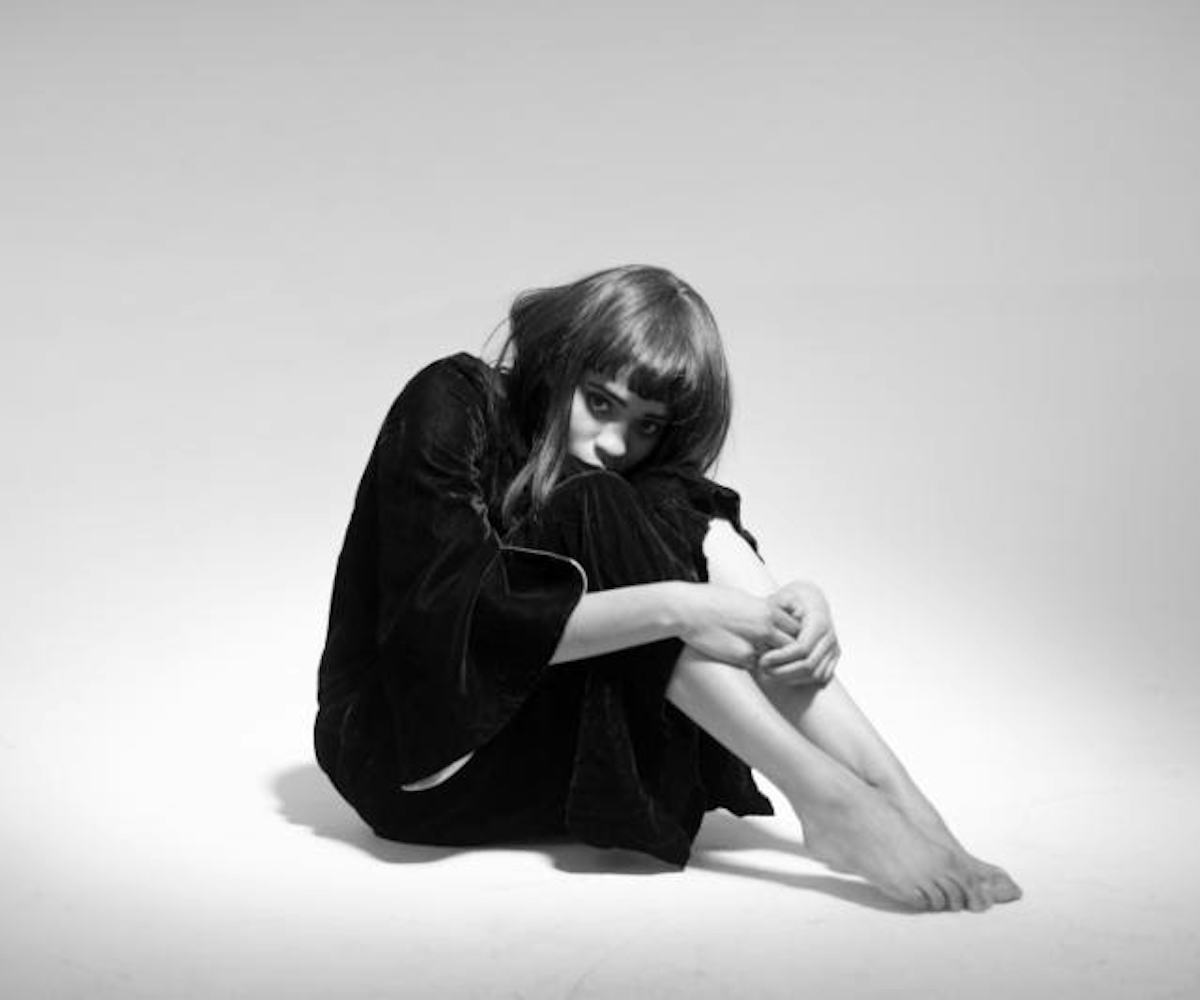 Photo courtesy of Adia Victoria
Adia Victoria Exposes The Gentrification Of Nashville In "Horrible Weather"
The powerful visual also encourages togetherness
If you weren't previously a fan of the blues, Adia Victoria will convert you to the dark (blue) side. We previously spoke with the Nashville-based artist at great length about her experience as a southern black woman, and now we have another piece of her story to share. Today, we're premiering the music video for "Horrible Weather," a track off of Beyond the Bloodhounds. The black-and-white visual transports us directly into Victoria's world as she shows us her version of Nashville.
"'Horrible Weather' was written as a meditation on togetherness as a means of survival. Togetherness as safe space," Victoria tells us. "I wanted to film this video in my neighborhood of North Nashville, a historically black neighborhood currently beating back development and revitalization. Together, with my family and my community, I am safe. I carry them wherever I go."
In the video, Victoria walks us through her neighborhood that comes alive with the use of animations. A hint of dreariness hangs in the air while she sings her bittersweet tune about the beauty of coming together. The minimal aesthetic allows viewers to focus on the vacant surroundings in each frame as Victoria wanders from the streets into her quiet home. 
The timing of the video's release could not be better as Victoria gears up for her upcoming tour in February 2017 that will benefit Open Table Nashville. On November 18, Victoria will host the event And Do You Belong at the East Room in Nashville. Watch the video for "Horrible Weather," below.
Catch Adia Victoria at the following shows next year:
Feb 15 - The White Water Tavern @ Little Rock, AR
Feb 16 - Three Links @ Dallas, TX
Feb 17 - The Mohawk @ Austin, TX
Feb 19 - Lowbrow Place @ El Paso, TX
Feb 20 - Club Congress @ Tucson, AZ
Feb 21 - Casbah @ San Diego, CA
Feb 22 - The Echo @ Los Angeles, CA
Feb 24 - The Cellar Door @ Visalia, CA
Feb 25 - Bottom of the Hill @ San Francisco, CA
Feb 27 - Mississippis Studios @ Portland, OR
Feb 28 - Sunset Tavern @ Seattle, WA
March 4 - Larimer Lounge @ Denver, CO