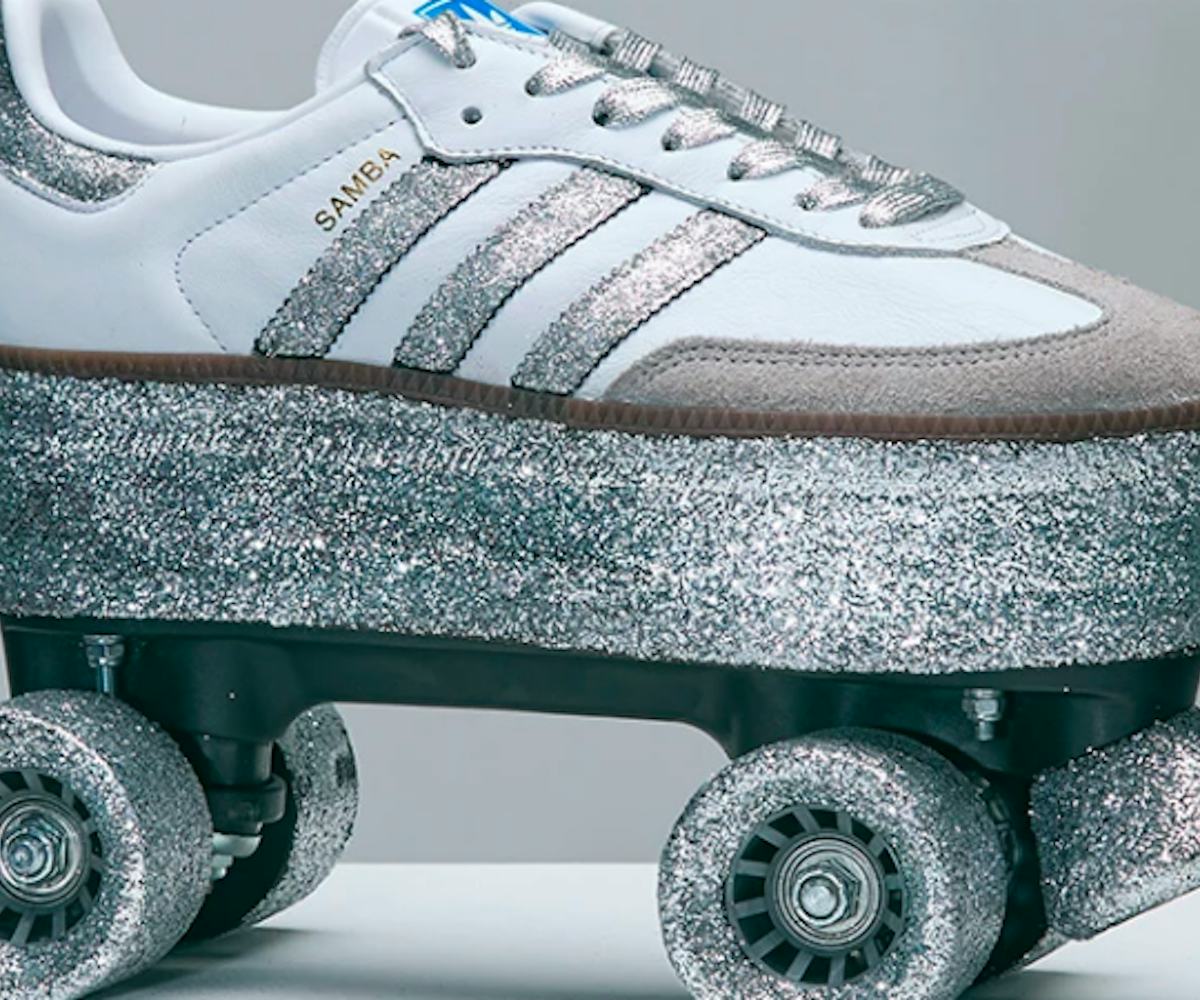 Photo Courtesy of Adidas.
Adidas Recruited Naomi Campbell And Marc Jacobs For A Pride Collection
The brand had notable names design their own pair of Sambas
Welcome to twenty gay-teen, readers. Pride month may be behind us, but we're celebrating the beauty of the LGBTQIA+ community all year long, which includes highlighting Adidas' amazing "Prouder" project.
Together with DJ Fat Tony, the sports brand asked celebrities like Naomi Campbell, Marc Jacobs, Elton John, Rita Ora, Kate Moss, Pharrell Williams, and others to recreate its iconic Samba sneaker. Each person chosen has put their own unique spin on the shoe. Ora created a pair of platform roller blades. Moss came up with a translucent plastic version. Jacobs' is for the very, very proud amongst us, while Amanda Lepore, known for her signature red lip, replaced Adidas' three stripes with three tubes of lipstick. 
The designs will be posted on eBay starting July 3, where interested users can bid on them. The proceeds will go to the Albert Kennedy Trust, a charity fighting homelessness in the LGBTQIA+ community. "Prouder is not only a campaign to raise awareness and vital funds for the The Albert Kennedy Trust, but a step towards breaking down barriers and building the bridge between members of all communities," DJ Fat Tony wrote on his Instagram. "The icons involved are true believers in this project and it's purpose of spreading love and sharing creativity." 
Get more information on the auction here, and check out some of our favorite sneakers in the slideshow ahead. 
By Chapman Brothers.
By Amanda Lepore.
By Blondey McCoy.
By Naomi Campbell.
By Phillip Treacy.
By Kate Moss.
By Marc Jacobs.