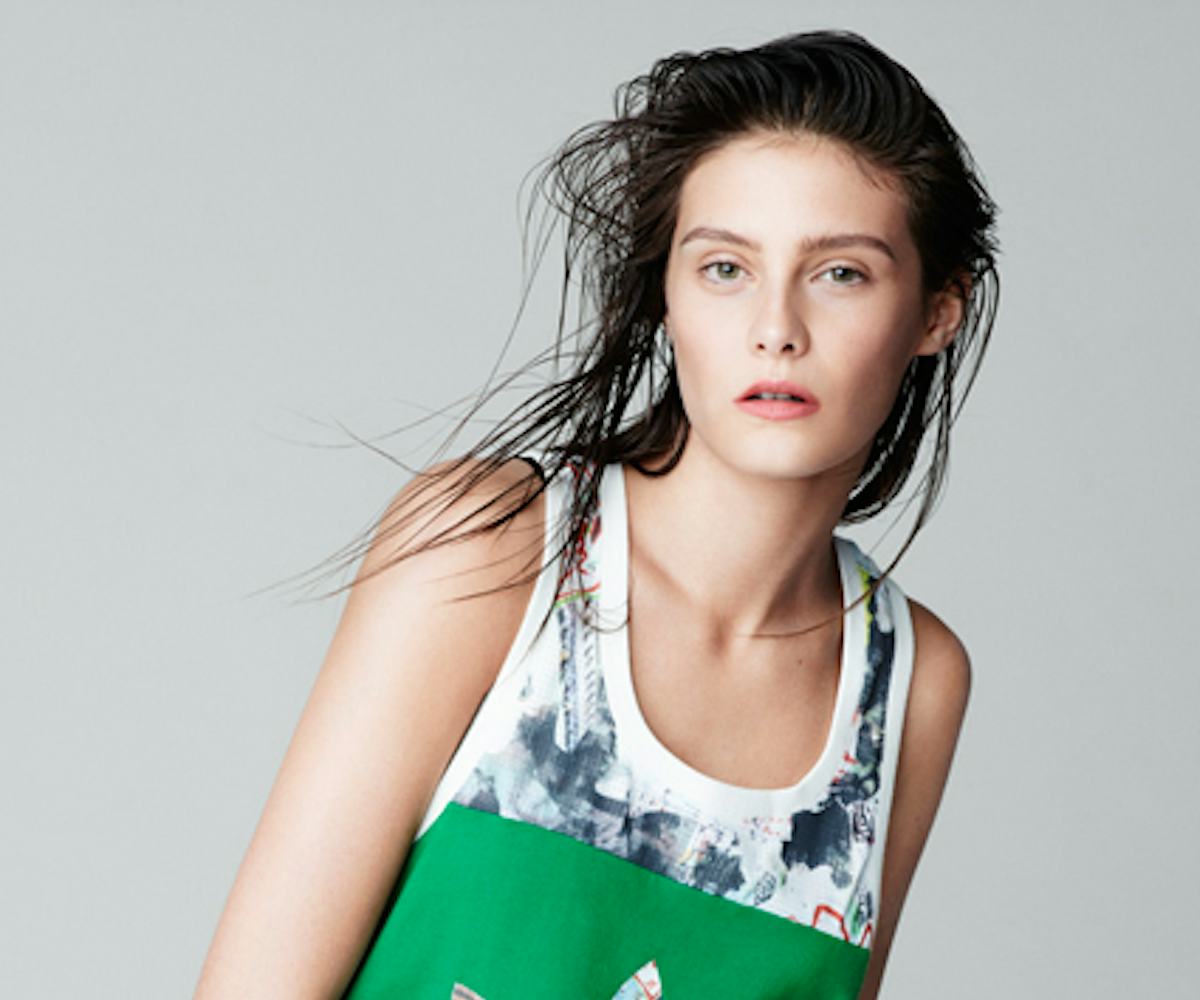 photos courtesy of topshop
omg: topshop x adidas
the newest collab we're obsessing over.
Spring is right on the horizon, which means more sun and more outdoors fun. Of course, a key aspect to springtime chilling is looking the part, and thanks to Topshop x Adidas, you'll never have to worry about looking cool while relaxing in the park again.
The brand new collab, which was just announced today, covers everything you'd need for a sporty spring wardrobe from a collage-print logo sweatshirt to printed three-stripe track pants to (yes!) new versions of Adidas' classic kicks, the Superstar, the Tech Super, and the Attitude. There are also plenty of neon-printed tanks and tees, if you want to channel your inner '90s child (or your inner Mitch Kramer from Dazed and Confused--AKA my personal style icon). 
See all 20 pieces from the collection in the slideshow and get ready for spring!