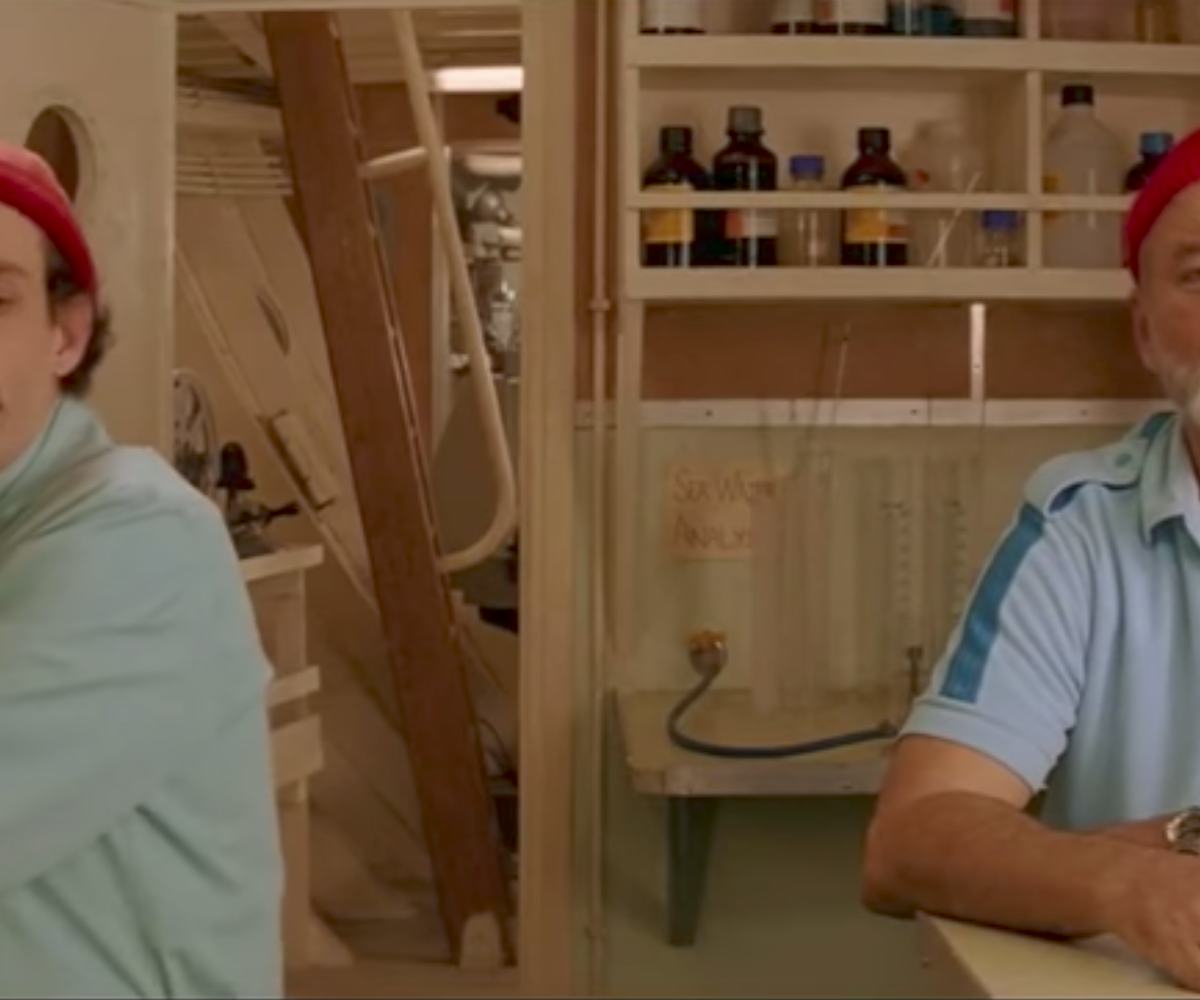 Adidas Finally Released Wes Anderson's Zissou Trainers
If you're a fan of the Wes Anderson cult classic The Life Aquatic with Steve Zissou, then you're going to be very excited about Adidas' latest release. Finally, after years of requests, the athletic line has recreated the customized Roms Bill Murray's character wears in the film.
Several petitions have been filed over the years, asking Adidas to release the shoes. In 2005, the company said it was unlikely that they'd produce the custom Rom design. The original trainers were introduced in 1959 and became popular in the '80s. "I would be surprised if it happened," an Adidas spokesman said at the time. 
Now, almost 13 years after the film's release, the custom shoes are finally here. Adidas released 100 limited-edition pairs during the We Love Green music festival in Paris. Each has submarine yellow shoelaces and dark-and-light blue stripes. And, of course, each is branded with "Zissou" above the stripes. The release was aptly timed, as the music festival featured Seu Jorge, the Brazilian musician whose David Bowie covers provide the soundtrack for The Life Aquatic. 
It's unclear whether or not there will be a wider release of the shoe, but, for now, die-hard fans can find them on Wes-Anderson.com for $254.98. The site promises that each pair of hand-painted shoes will be unique.