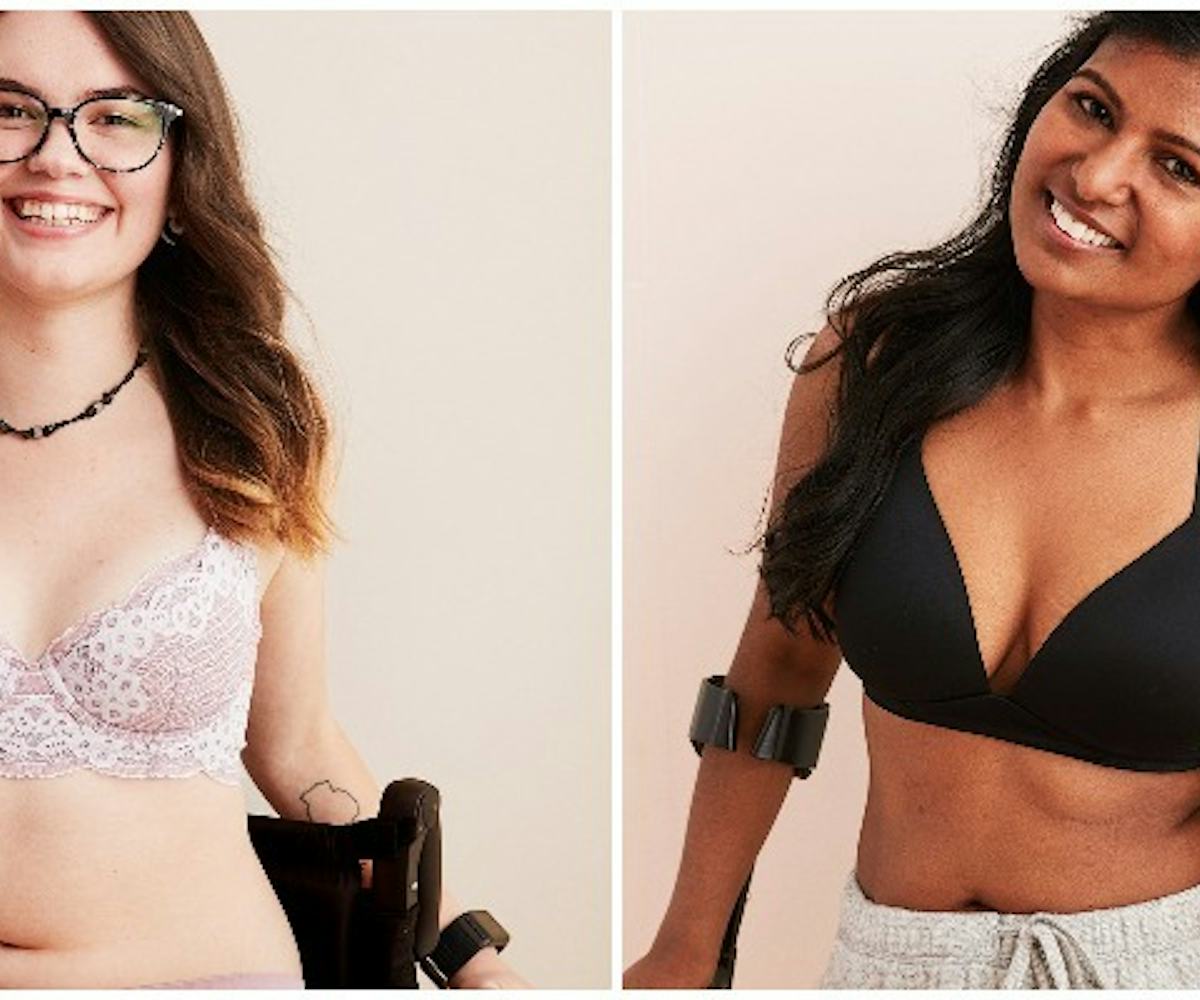 Photos via AE.Com.
People Are Prasing Aerie's Inclusive New Photos
Featuring models who are living with disabilities and chronic illnesses
Aerie is continuing to push for diversity and body positivity in its campaigns and photos. Following the #AerieReal Role Models campaign, starring Yara Shahidi, Rachel Platten, Aly Raisman, and Iskra Lawrence, the lingerie retailer just released images for new bra products on its website featuring models who are living with disabilities and chronic illnesses.
One of the models, Abby Sams, shared some of those photos on her Twitter page and revealed that models with ostomy, diabetes, vitiligo, Down syndrome, and fibromyalgia, as well as a cancer survivor, were part of the shoot.
"@Aerie just sneakily released some of my photos," she wrote. "Look at this disability representation people!"
Sams' thread subsequently went viral as others shared their emotional reactions to the photos.
"THIS IS THE FIRST TIME I'VE EVER SEEN MYSELF REPRESENTED IN A MODEL!!!!" wrote one excited user.
"I am about to cry," added another. "I NEVER see people with ostomies."
A mother of one of the models took the time to thank the brand for helping her daughter feel "a little less self conscious about her diabetes."
Now if only the rest of the fashion industry could keep up with this.
You can shop the bras on the site, here.