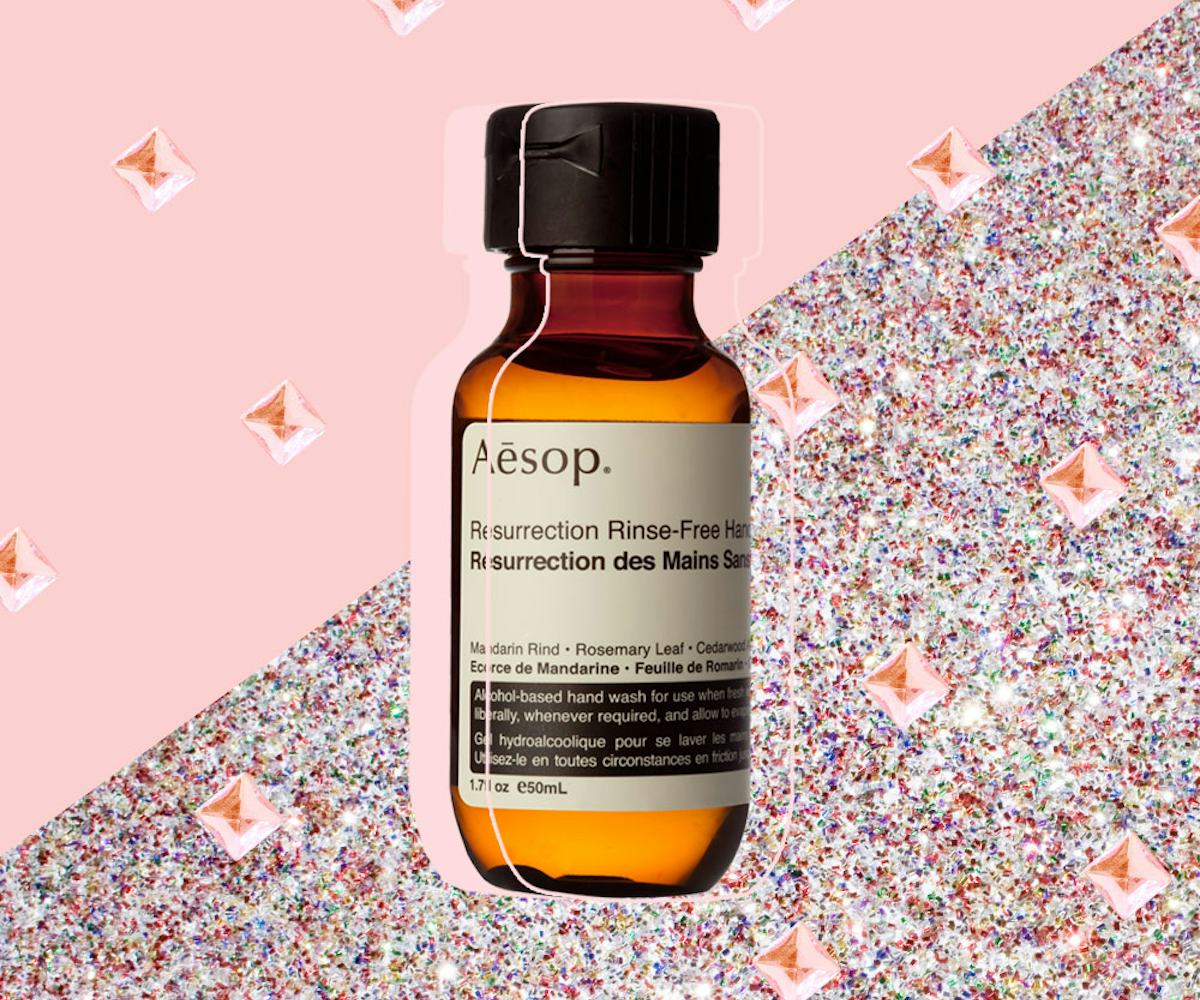 Photo courtesy of Aesop
do you need a luxury hand sanitizer?
we're obsessed with this fancy little thing
At some point in your life, you've heard your parents use the old "If it ain't broke, don't fix it" (or "Don't fix it if it ain't broke," depending on where you're from) mantra. While this age-old saying obviously still applies to pretty much everything today, there's no rule that says you can't take something circadian and make it luxurious. That's why I've recently upgraded from the basic Purell to Aēsop's ultra-cool Resurrection Rinse-Free Hand Wash.
Coming in at $10 per 1.7 fl oz, you might be reminded of that intrinsic psalm from above, but test it out before succumbing to any buyer's remorse. After all, its ingredients are what set it apart: Think mandarin rind (antioxidants, liver friendly, vitamins A & C, lowers cholesterol, protects against UV rays, makes your skin glow), rosemary leaf (anti-inflammatory, stimulates the immune system, improves digestion, increases circulation, smells awesome), and cedar (antiseptic, helps oily skin and hair, insect bites, astringent, provides stress relief).
So with flu season around the corner, I walked around the NYLON offices and asked a few editors to give it a try. The reactions ranged from "Oh, can I have it?" to a surprising "Where did you get this?" and even "This smells like Vodka." While that last sentiment isn't entirely untrue, I think it's worth every penny. Drugstore hand sanitizers absolutely wreak of alcohol, but the natural oils in this one mask any unwanted smells. And perhaps the best part about this tiny anti-bacterial gem is that it doesn't leave your hands sticky or dry like we all know hand sanitizers tend to do.
For all of those public-transportation zombies out there, this one's for you.
Aēsop, Resurrection Rinse-Free Hand Wash, $10, available at Aēsop.com.