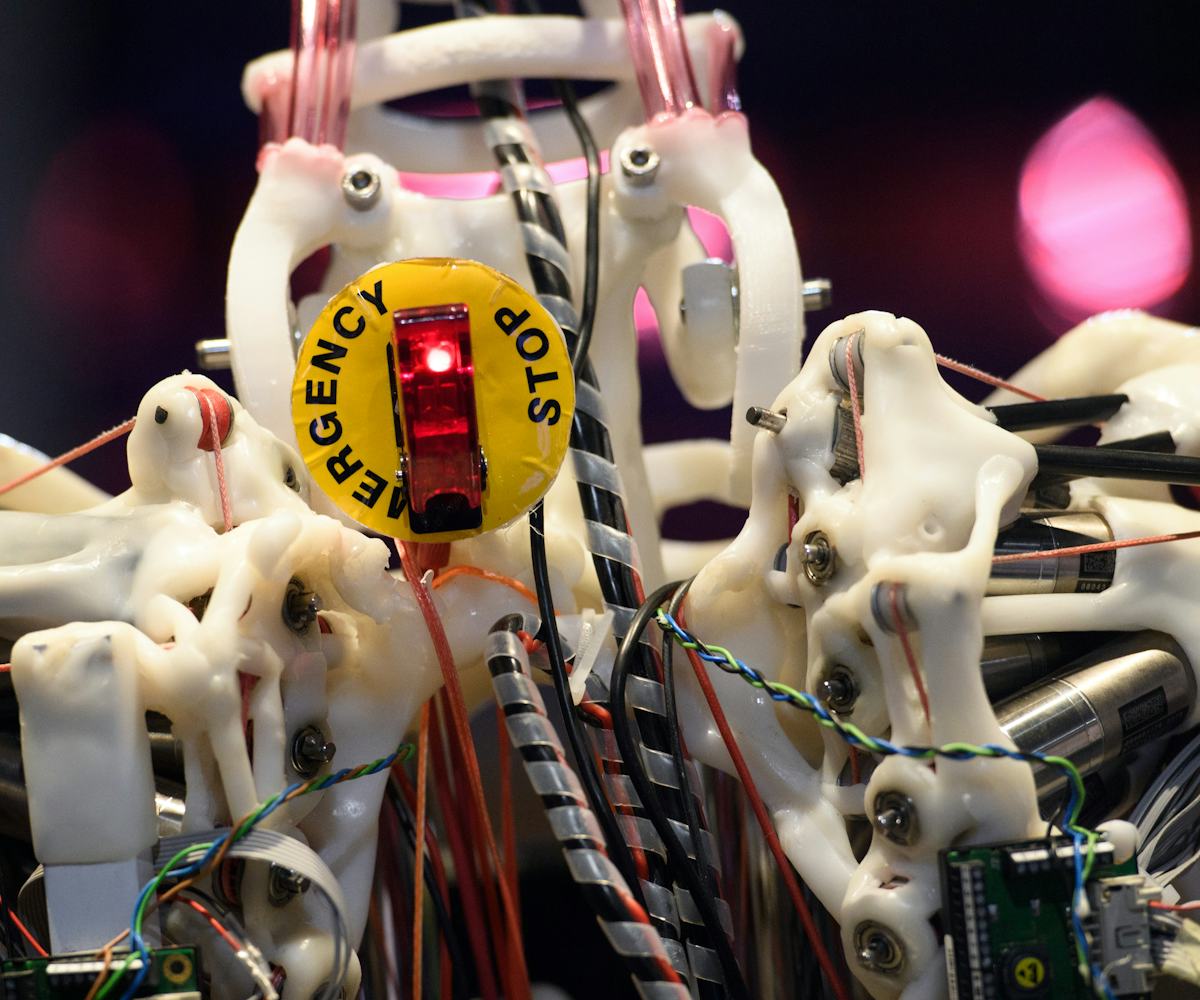 Photo by Carl Court / Getty Images
All-Girls Robotics Team From Afghanistan Blocked From Competing In United States
The team was denied visas that would have permitted them to enter the country
The inaugural First Global Challenge event, a new yearly competition celebrating the STEM field, will be held this month. Conspicuously absent from the exciting contest—which this year will focus on emerging technology pertaining to clean water—will be an all-girls robotics team from Afghanistan. The group was denied the week-long travel visas needed to enter the United States.
According to The Washington Post, the girls had already struggled to enter the competition after a package of building materials sent from America was held up in customs. The originative team improvised by constructing a ball-sorting bot out of household materials. Once completed, the crew traveled 500 miles to the U.S. Embassy in Kabul—twice—braving the journey despite the embassy having been the target of a truck bomb. Both requests for visas were denied.
"The first time [they were rejected] it was very difficult talking with the students," said team sponsor Roya Mahboob, who founded Citadel software company in Afghanistan and was the country's first female technology chief executive. "They're young and they were very upset."
"We want to make a difference, and most breakthroughs in science, technology, and other industries normally start with the dream of a child to do something great," wrote the team on their page. We want to be that child and pursue our dreams to make a difference in peoples' lives."
The State Department does not offer official comments on specific visa requests, although it is unsurprisingly difficult to get a visa from Afghanistan. Forbes notes that teams from Iraq, Iran, and Sudan were all able to secure the required paperwork to make the trip. Only the Afghanistan team and a team from Gambia were blocked.
Mahboob remains frustrated by the situation but hopes her team can help to inspire others. "In Afghanistan, as you know, it's a very man-dominated industry," she said. "The girls, they're showing at a young age that they can build something."
"We want to show the world we can do it, we just need a chance," said 14-year-old team member Fatemah.
Organizers at the First Global Challenge plan to play a short video to commemorate the team's efforts.