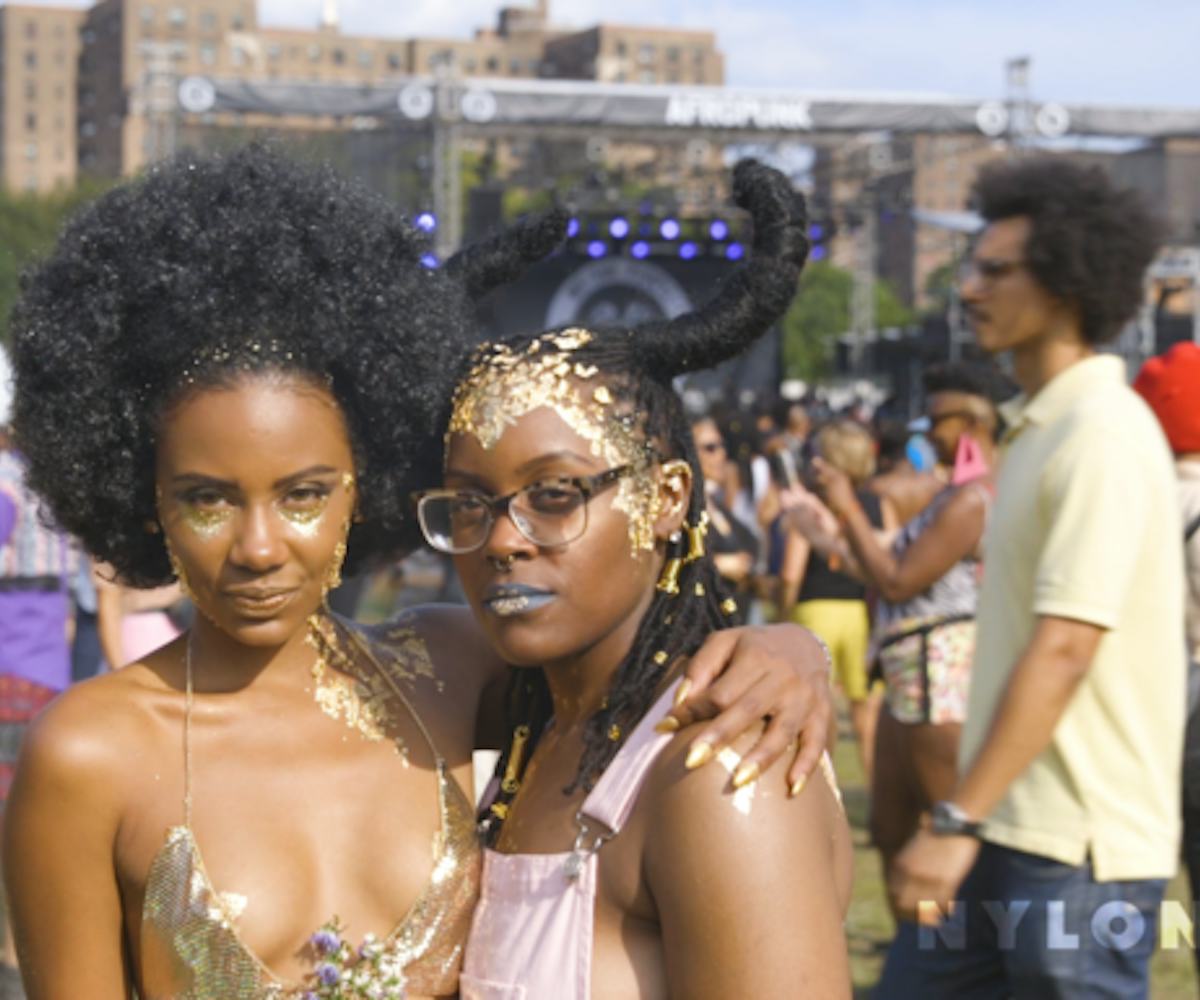 We Found The Best Street Style Looks From This Year's Afropunk
"I'm calling this one 'Carol Brady ratchet realness'"
From gold body foil to fish sandals (no, really), this year's Afropunk festival saw some of the most inventive outfits of the festival season. NYLON web editor Taylor Bryant got up close and personal with some of these fashion killers and found out what inspired their looks.
"I feel like black women are literally gold," says Afropunk-goer (and gold body foil-wearer) Erin McLin. "So that's what made me inspired to do this, just to be golden and fierce and black and eccentric—just everything!"
Get inspired by the looks in the video, above.
Credits: 
Produced by: Daniel Huskey and Tina Vaden
Edited by: Tina Vaden
Directed by: Taylor Bryant and Daniel Huskey
Featuring: Taylor Bryant, Alpha Leon, Briana Miller, Cassandra Crystal Anderson, Erin Mclin, Amanda, Isis Imani, Louise Chantal, Shane Fuller, Zoe Howell, Rashawn Smith, Shahem, Shawntol, Jennille, Stell & Eleanore.
Music: "Down For The Long Run (Cospe Remix) (Instrumental Version)" - Cospe via Epidemic Sound