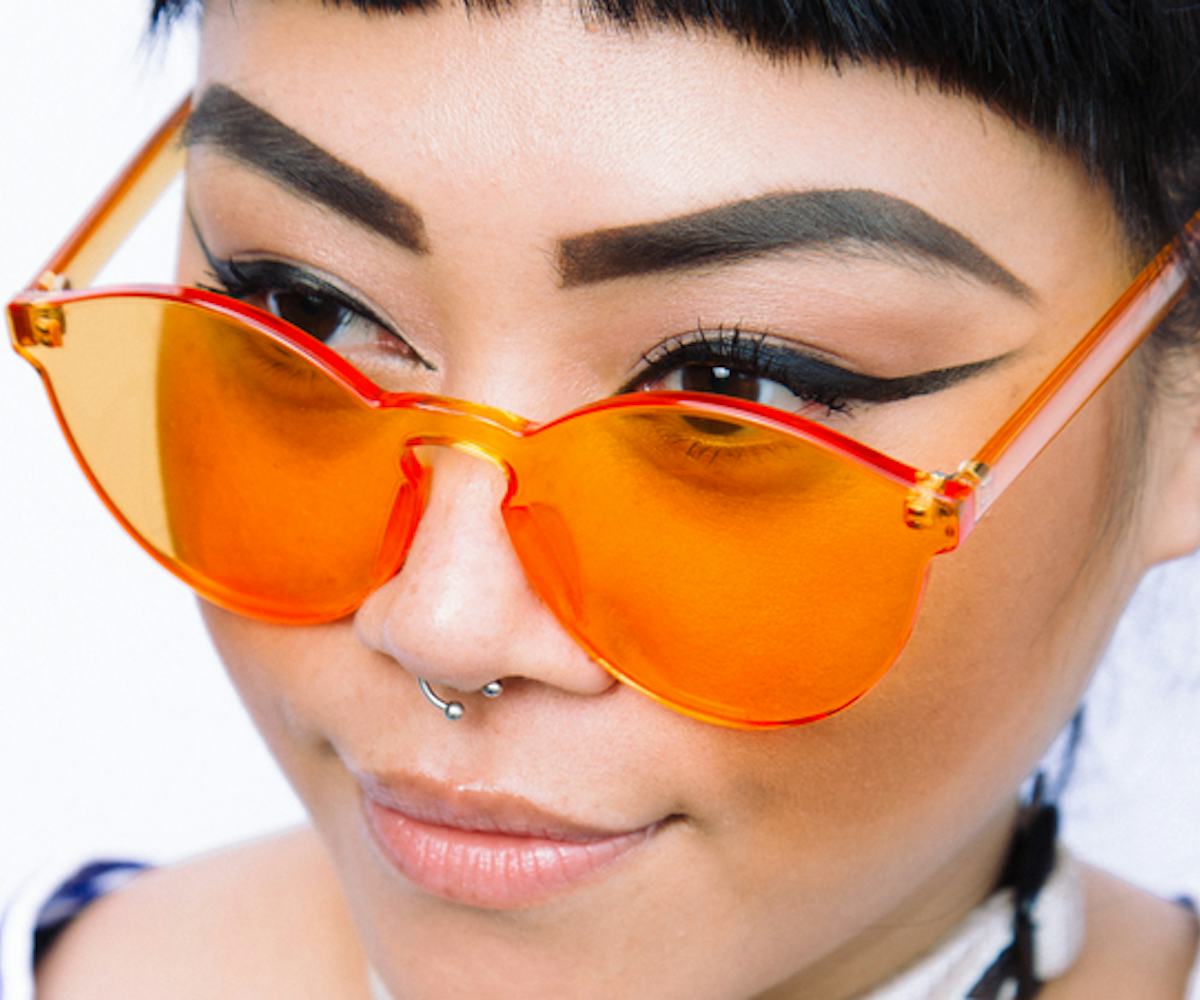 Photo by Collins Nai; Assisted by Andie Clarkson
15 Beauty Moments From Afropunk That Truly Slayed
Brooklyn's Afropunk festival is more than a music and arts festival. It's a weekend of celebration and unapologetic black excellence. It is, perhaps, the best festival for street style, street beauty, and, well, everything else. Solange and SZA brought their A Game this year, and so did Afropunk's festivalgoers. We hit the ground outside the fest with photographer Collins Nai and his assistant Andie Clarkson in search of all things beauty. Boy, did we find it. Afropunk forever. This is how you make beauty trends your own.
See for yourself in our exclusive gallery, presented by Rimmel London.
Now THAT is a cat eye flick.
Mascara-only beauty is definitely something to smile about.
Talk about a GLOW. Everything about this is pure, unbridled bliss.
We are HERE for that golden yellow shadow highlight.
Red lip? Classic.
Love how strong these eyelash looks are? Edge your look with Rimmel London's new Shake It Fresh mascara. A volume-defining brush adds dimension to your lashes while the built-in shaker system ensures a perfect wand coating every time—in addition to, you know, not drying the mascara out.
Rimmel London, Shake It Fresh Mascara, $5.97, available at Walmart.
A swipe of black? She did that.
Lashes for days.
What's the best complement to an enviable crown of flowers? A swath of glitter across your lids.
The dog days of summer are still here but that lip is totally frosty.
Those freckles! Those lashes! The shadow! How do we wake up like this?
Matte? Nah. Dewy is forever.
Beam us up.
Keep your smize on the prize.
Two-tone shadow used as eyeliner? Here for it.
Pro tip: Match your eyeliner with your lip. (Better yet, use your lipliner as eyeliner!)