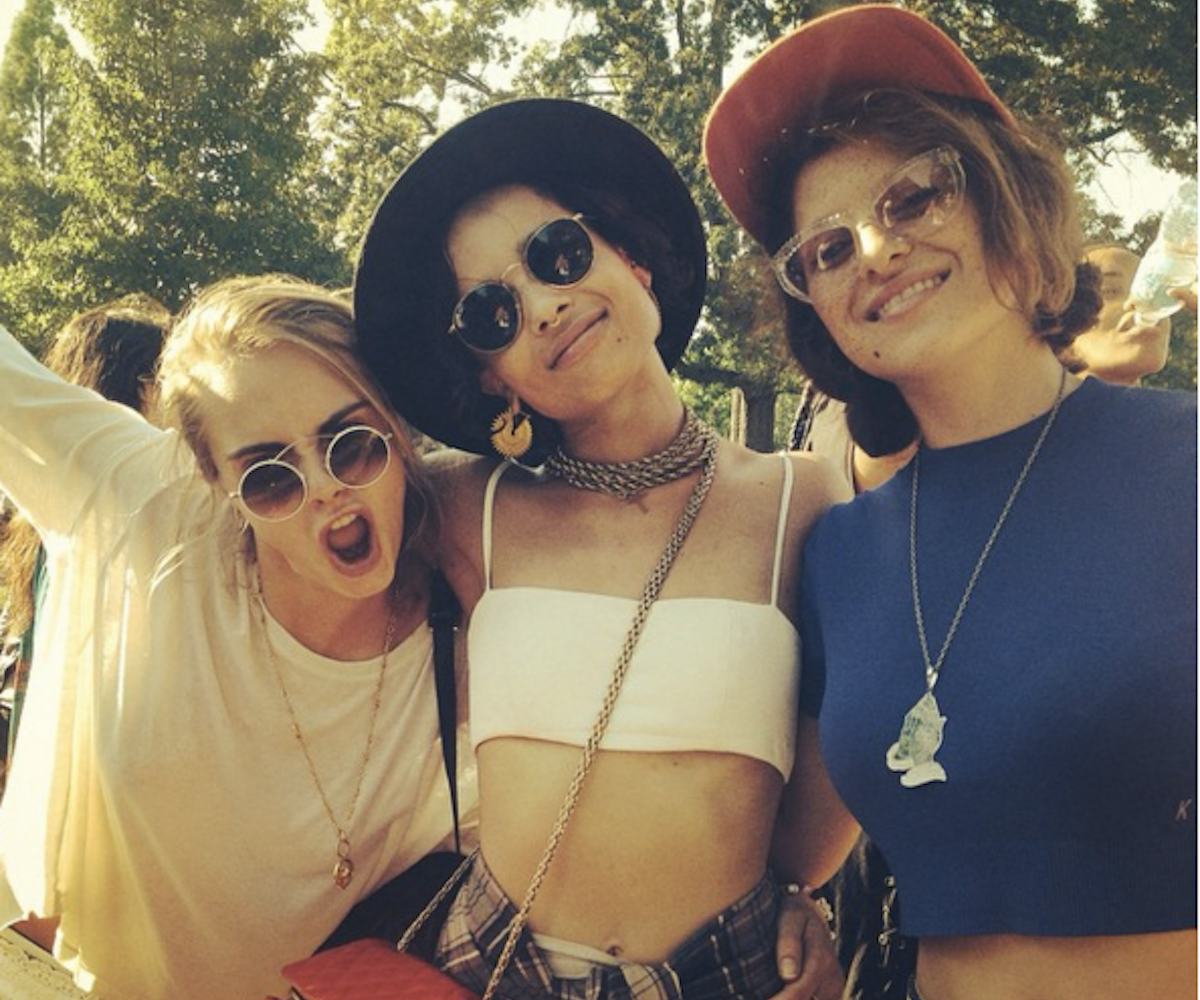 Photo via @zoeisabellakravitz/Instagram
Here's Who You Need To Follow On Instagram During Afropunk Weekend
The 12th annual Afropunk festival is underway this weekend in Brooklyn, with some of music's biggest stars expected to take the stage. But if you can't make it to Fort Greene's Commodore Barry Park, fear not. We've got you covered. This year, Afropunk and and Instagram teamed up with some of the world's coolest photographers, who'll be capturing highlights from the festival all weekend.
Along with Driely Carter, Delphine Diallo, Ojoz, and Ruddy Roye, some of the world's leading tastemakers, artists, photographers and fashion influencers will be joining the party as well. So before Ice Cube, Janelle Monae, Tyler the Creator, and TV on the Radio take the Afropunk stage and blow your minds, here's who you should be following on Instagram so that you don't miss one bit of the action.
Tyler The Creator: The rap provocateur's social media game is almost as tight as his bars.
Zoe Kravitz: Last year the actress palled around Afropunk with the likes of Cara Delevingne and Alia Shawkat. 'Nuff said. 
Chloe & Halle: The Beyoncé acolytes are set to break out this weekend. 
Amandla Stenberg: The actress' strong views on the importance of diversity and social justice are what Afropunk is all about.
Janelle Monae: The superstar will be living it up backstage all weekend long.
Coco and Breezy: The Afropunk shades game is always on point, and it starts with these two sunglasses mavens. 
Yaya Dacosta: This model's fashion game is always Instagram-worthy. 
Reign Apiim: The stunning jewelry she makes from transformative crystals need to be seen to be believed. 
Taren Guy: The self-described "freedom activist" and "spiritual nerd" never disappoints. 
Lion Babe: Everyone will be talking about these emerging artists by weekend's end. 
Check out the Instagram photo grid from Afropunk weekend below, as well as some of the artists' most-liked posts!