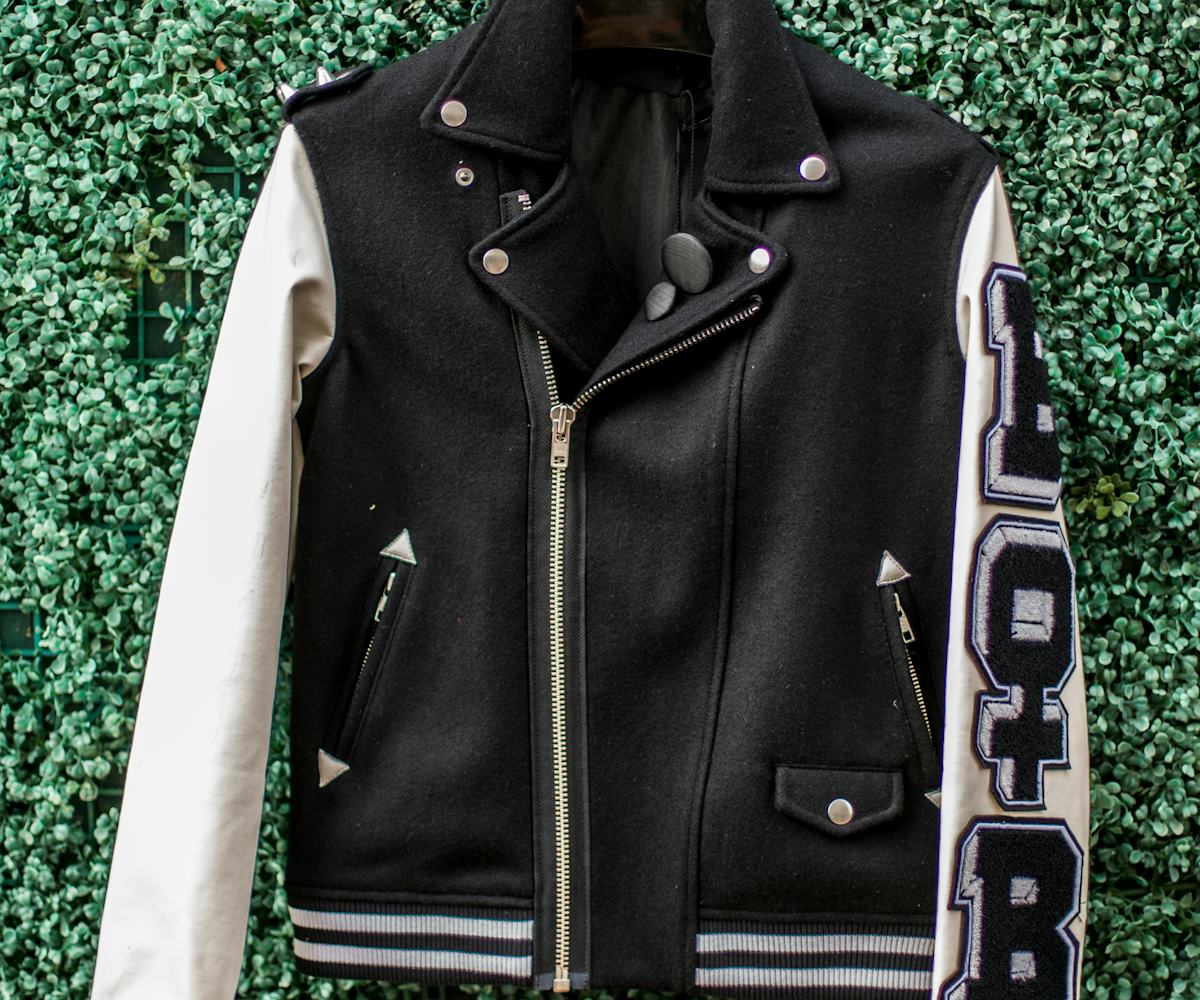 photo by tyler haft
future perfect
the fall '14 pieces our market director is obsessed with, straight from agenda.
Agenda WMNS is my favorite trade show to attend for hunting down the freshest, most up-and-coming streetwear brands around. As NYLON's market director, I'm responsible for scouting trends and finding the coolest pieces that will make their way onto the fashion pages of the magazine, so as I walked the aisles of backpacks, 5-panels, and graphic tees, I was searching for two important things: quality and originality.
Check out my slideshow for the standouts--you won't be able to get your hands on them until fall '14, but you can get started on that wishlist now. And don't miss my street style picks from Agenda WMNS, either!
What: Stone Fox Swim's Hawaiian print bikini
Why: The happy Hawaiian print and cheeky cut of this Stone Fox Swim bikini remind me of my favorite surfer Alana Blanchard, who has transformed surfing into the world's sexiest sport with her world-famous bottom turns.
What: HLZBLZ letterman jacket
Why: I love HLZBLZ's black and white version of the classic letterman jacket.
What: Tallawa printed crop shirt
Why: Tallawa is a Brooklyn-based husband and wife team that specializes in custom prints and easy breezy shapes. I can see Solange wearing this abstract cropped button down with a bright high-waisted shorts.
What: Love+Made roller skates
Why: Love+Made's two-tone roller skates were easily my favorite find at Agenda.
What: Stussy leopard skirt
Why: Stussy takes on the new midi skirt length in a cool leopard print with retro '70s buttons.
What: Element happiness denim vest
Why: Element gets two thumbs up for clothes infused with positive vibes. The front of this perfect, just-like-vintage vest is embroidered with a sweet tiny embroidered heart too.
What; Wildfox sunglasses
Why: Fun sunnies are the easiest way to take a fashion risk. I love Wildfox's rhinestone studded cat eye frames.
What: See You Monday plaid dress
Why: The graphic black and white print and '60s mod shape of this See You Monday number make getting dressed a no-brainer.
What: Vans red plaid sweatshirt
Why: Grunge gets chic with this asymmetrical side zip Vans sweatshirt.
What; Stylestalker python skirt
Why: Everything about this Stylestalker skirt stood out to me: The fabric, the shape, the kilt buckle detail...all add up to a great statement piece.
What: Miss Wax gold shark tooth necklace
Why: Classic chains will never go out of style and beach girls will love the shark tooth addition on this Miss Wax necklace.
What; DV8 red check platform
Why: A sexy but sensible shoe at a great price under $100.
What; Volcom patch sweatpants
Why: One of my favorite spring runway trends gets dressed down for fall with Volcom's cool patched-up sweatpants.
What; Married to the Mob Fine Ass Feminist pouch
Why: This Married to the Mob pouch speaks for itself. Say it loud and proud ladies!
What; Petals + Peacocks eye beanie
Why: Keep your eyes on the prize with this Petals + Peacocks beanie.