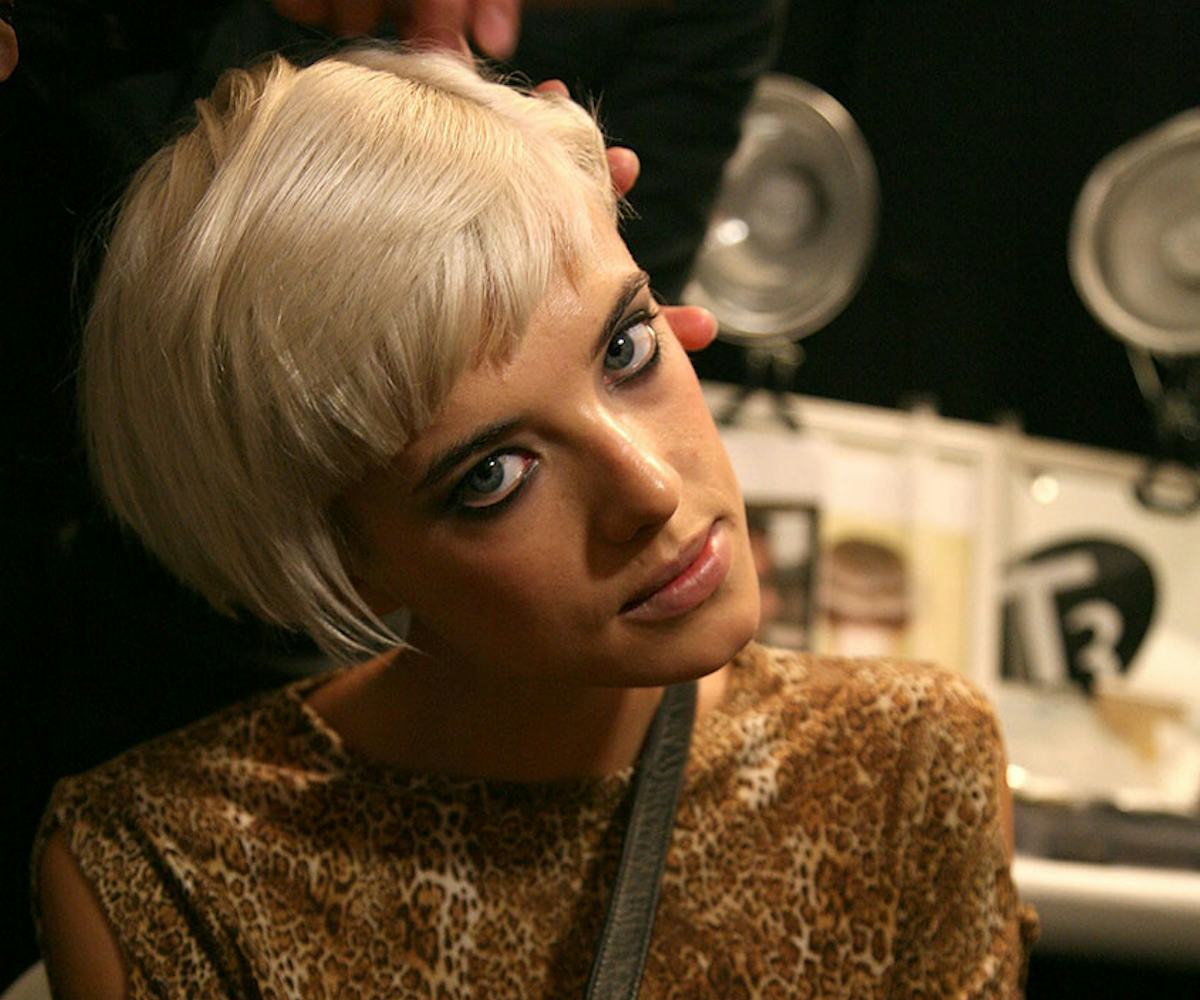 all photos by getty images
whoa. agyness deyn has a whole new (adult?) look.
say goodbye to her bleached pixie cut.
It's the end of an era, people. Long gone are the days when Henry Holland's cheeky rhyme tees ruled the runway, gone are the days when the public was shocked and outraged by Miley Cyrus' bare back, and gone are the days of Agyness Deyn's blonde pixie cut. (Deep sigh, with a single cheek tear.) And if you're not ready to let go, tough luck.
A few weeks ago, the model, actress, and Dr. Martens collaborator debuted a new, more subdued look at the BFI London Film Festival with a natural strawberry-tinged hue, relaxed waves, a red lip, and a ladylike shirt dress. And although it's not quite as colorful as her past looks—which include jet-black bowl cuts, blunt bobs, buzzcuts, and fauxhawks—she still has that model-off-duty effortlessness that we all try way too hard to get. We guess this is what happens when It Girls become It Women.