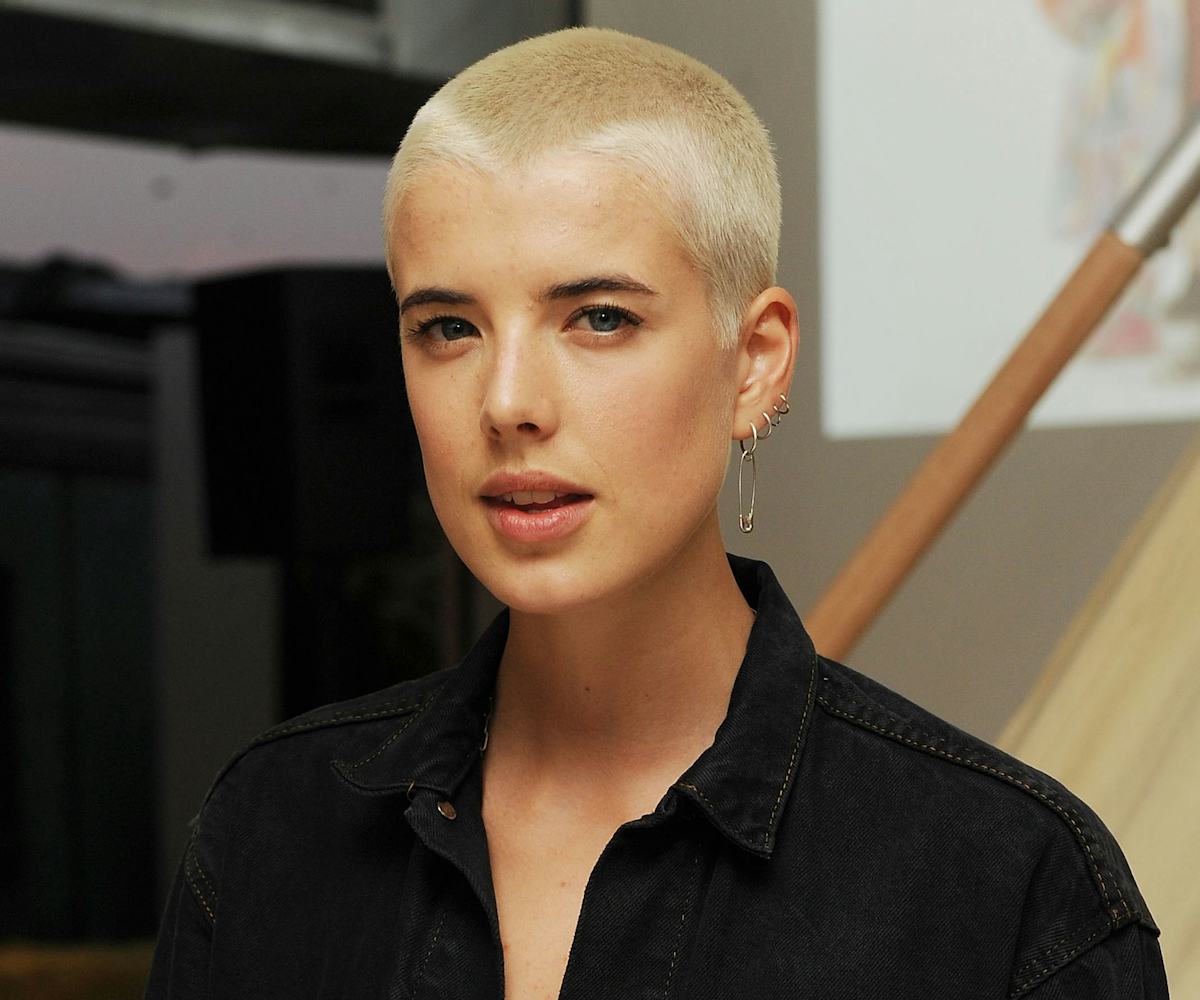 Photo by Stephen Lovekin / Getty Images
Agyness Deyn Reflects On Her Modeling Career
"I just thought, 'why not?'"
A few years after she jolted the fashion world out of its cookie-cutter mentality with her cheeky charm and signature platinum pixie cut, Agyness Deyn decided to depart from the modeling industry in 2012. Since then, we've had a chance to see her exercise her creative talents through her multiple collaborations with Dr. Martens and her budding acting career.
Still, when Deyn walked down the Saint Laurent runway last Fashion Week, the entire industry's heart skipped a beat, and we remembered just how much she influenced fashion and pop culture in general. Now, in Wonderland, her first magazine cover story in two years, the 32-year-old reflects back on her previous career. 
"I was always up for anything, jumping off shit, wearing shit, not wearing shit, shaving my head, doing this, doing that. I just thought, 'Why not?'" she told Wonderland.
Deyn, who is starring in the upcoming drama Sunset Song, also spoke about her return to the runway. "It's funny, because obviously back in the day you know everyone—you know all the girls. But the girls there were half my age," she said. "It sounds like I'm really old, but I always look back with a fondness for that age—your late teens to early 20s. It was fun to watch the new generation and how alive and inspiring and spunky they all are. You forget that: When you get older, you just chill out a bit more."
Photo courtesy of Wonderland Magazine