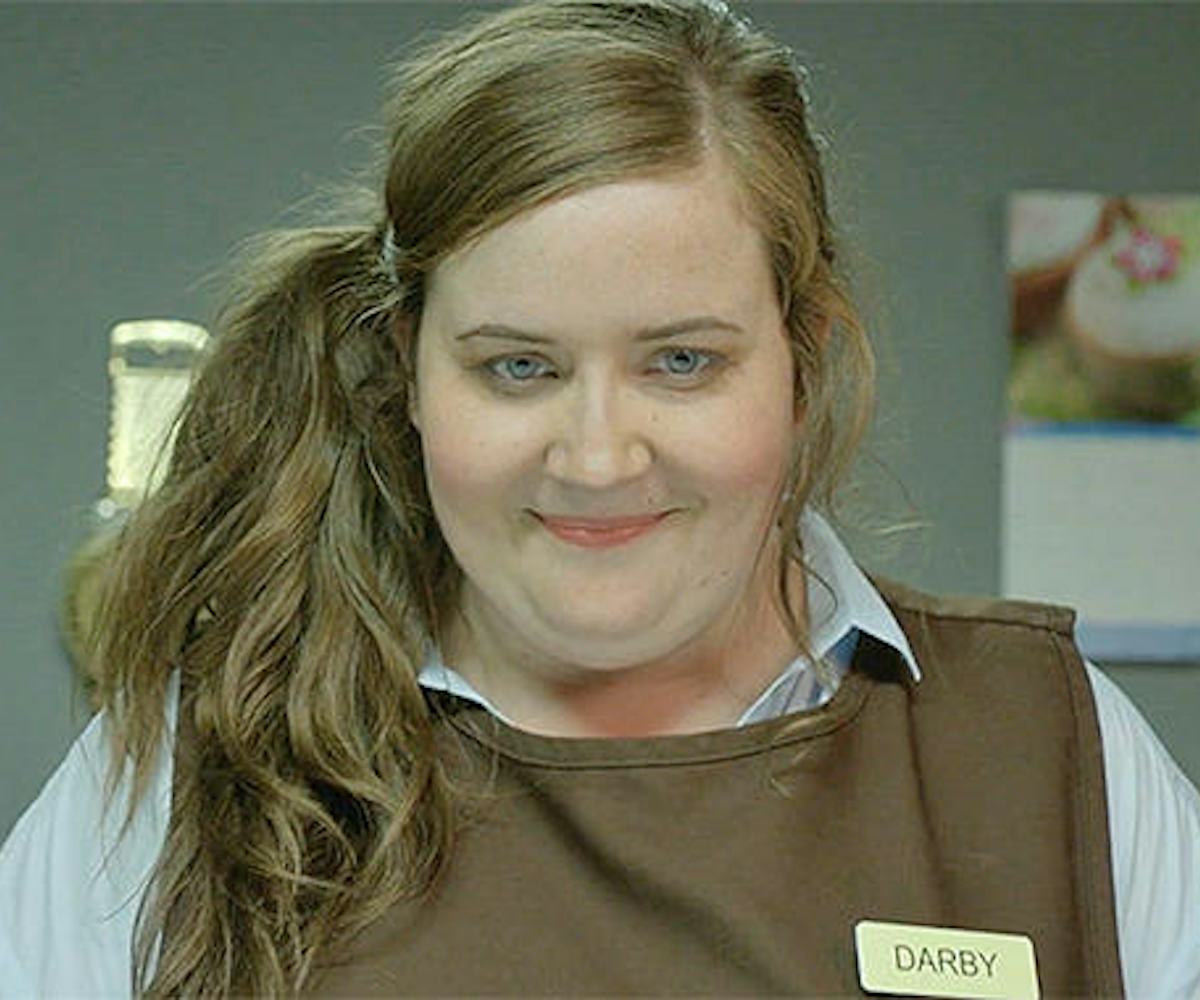 Photo via vimeo
Fall In Love With Aidy Bryant In The New 'Darby Forever' Trailer
'SNL's' MVP Is Ready For Her Close-up
The trailer for Aidy Bryant's new short film Darby Forever is notable for two reasons. First, it gives Bryant, who has long been one of Saturday Night Live's most valuable players, her first real starring role. In it, she plays a woman who escapes her ho-hum job at a fabric store by daydreaming of alternate realities while rocking the cutest side ponytail every captured on screen.
The second reason this matters, is because it's the first film funded by Vimeo's new Share The Screen initiative, which funds projects made by talented female filmmakers. The initiative, which is launching this week at Sundance, will bankroll a minimum of five projects by women this year alone, and in Darby Forever, which Bryant also directed, well, what a way to start. Natasha Lyonne and Retta also star. 
Darby Forever premieres February 18 on Vimeo. Watch the trailer below.