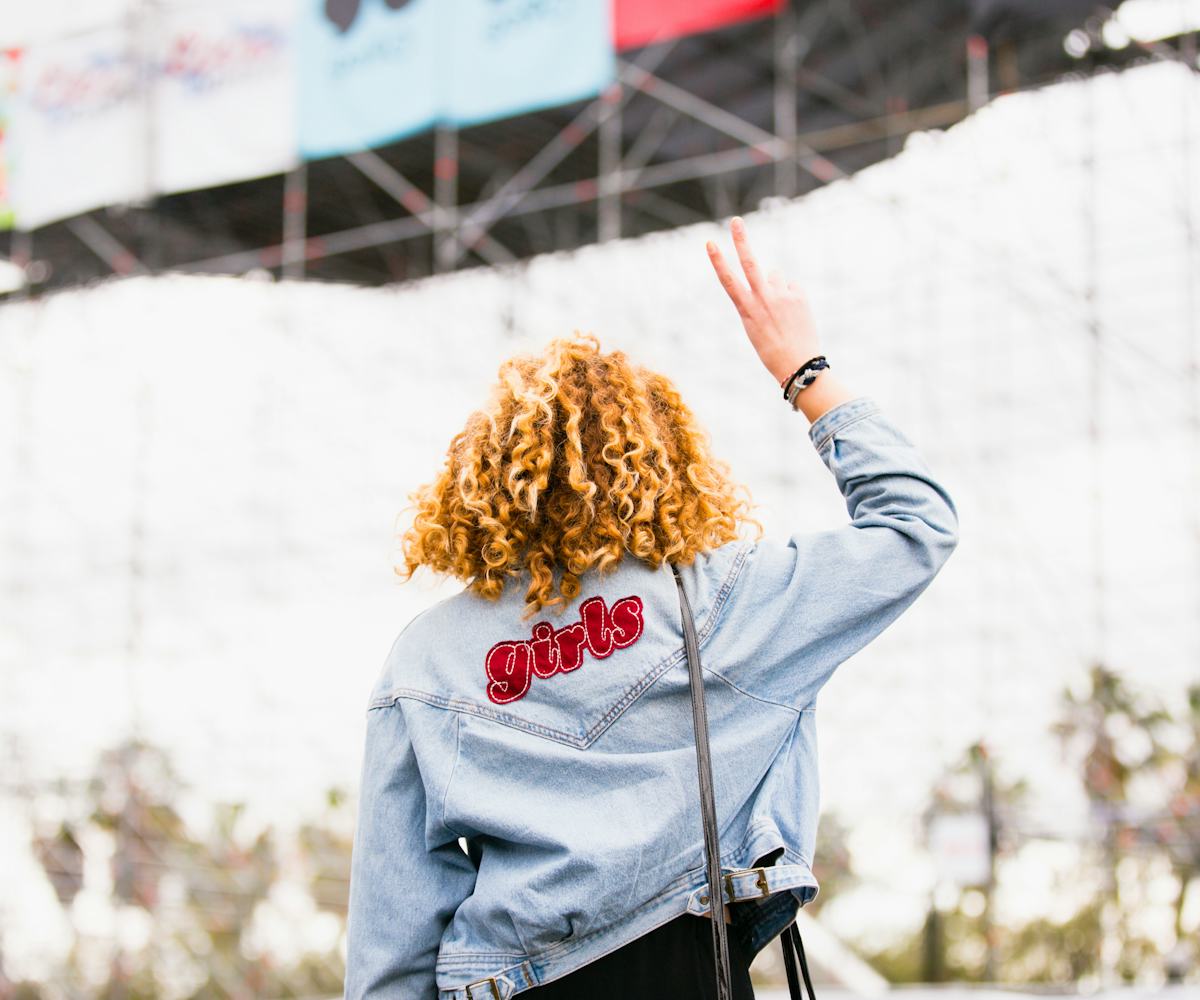 Photo by Elli Papayanopoulos
This Is How L.A. Does Snowboarder Culture
Air + Style keeps it fresh
Leave it to Shaun White to bring snow to Los Angeles. The two-time Olympic gold medalist hosted his Air + Style in the City of Angels again this year, with acts like Major Lazer, Flume, and POWERS tagging along. The two-day festival combined your usual musical and art fare with a staggering 16-story snowboard jump and trick competition with some of today's most talented and ambitious snowboarders. I have to admit, as a snowboarder of nearly two decades, I was skeptical of the whole snowboard culture mixing with L.A. culture, but Air + Style pulled it off with aplomb. Turns out, Los Angeles, if snow were to ever become a thing there, could easily assimilate to boarder culture. It already wears the brazen attitude on its palm treed sleeves.
Ahead, a selection of the weekend's coolest (sometimes literally) moments and people. Rain may have been in the forecast over snow, but the style was nevertheless chill. How very snowboarder. How very L.A.
Thigh-highs, frayed flares, fatigues, and peach: A+ looks, ladies.
Add RKCB to your playlists now.
Wear a shirt to help you get in a warmer state of mind.
The friends that color their hair together, stay together.
Come through, mermaid!
Pastel pink and camo? Surefire ammo for winning street style.
Matte about you.
St. Lucia's Patti Beranek is in full bloom.
A moment with St. Lucia's Jean-Philip Grobler.
Are squads still a thing? They are.
Pierced brims for spring, please.
Puff, puff pass that puffer coat, Vic Mensa.
Yes, you can snowboard in L.A.
Chromeo-me-o!
Flume is electrifying.
It's tricky!
You can't go wrong with denim and chiffon.
POWERS' Crista Ru is a siren on the bass.
Fish-netted and vamped.
You can just hear the saxo beat in this Marian Hill photo.
What did we say about friends who color their hair together?
Serendipity is when your outfit matches your surroundings.
TV on the Radio invented magic with this moment.
You're doing the whole music thing wrong if you're not doing this during a Louis The Child set.
Look at that air. Look at that style.
YG is for all.
That's Mr. ZHU to you.
Oh, this? Just a little encouragement.
Major Lazer sure knows how to have a, uh, ball.
Girl power!