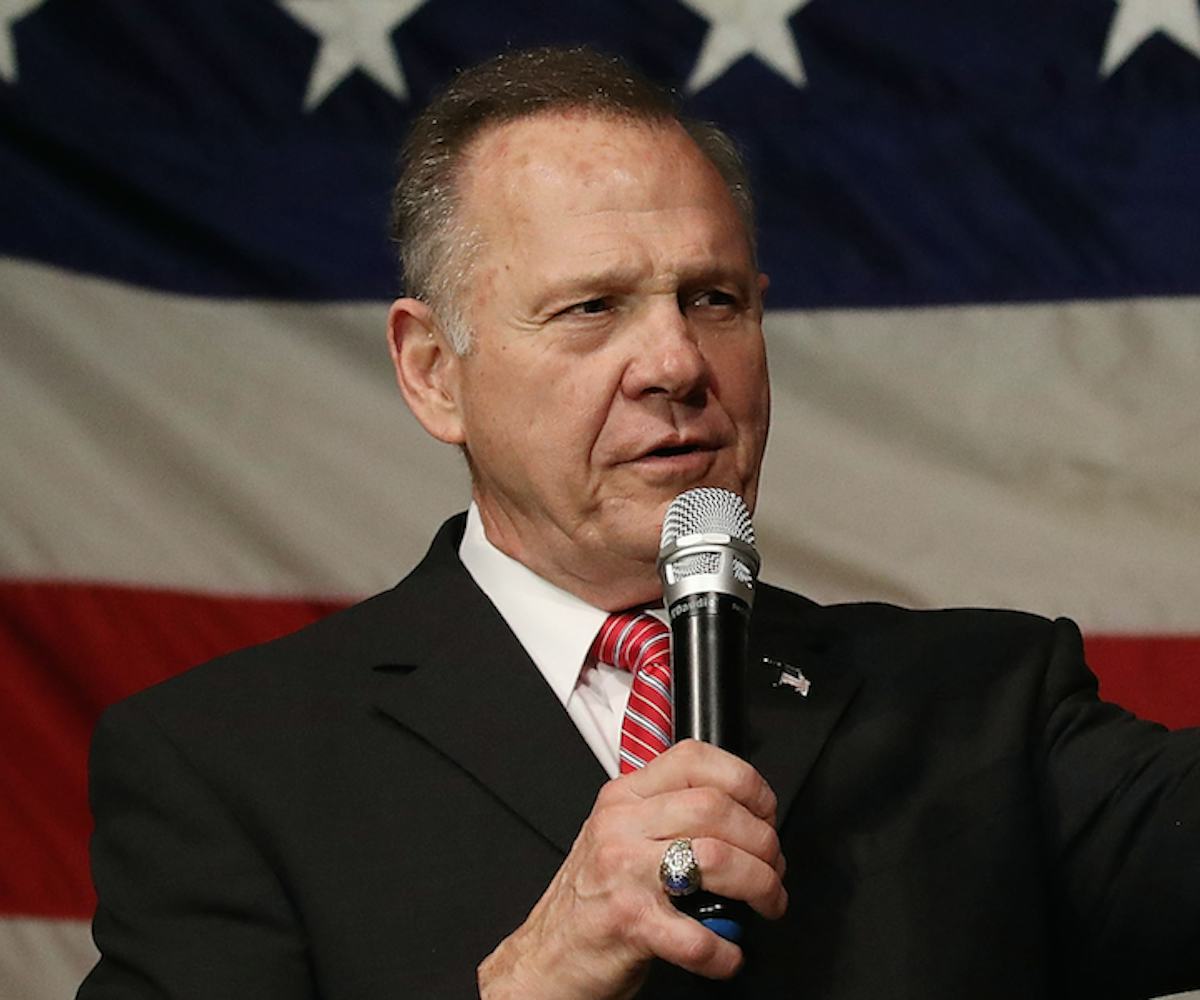 Photo by Joe Raedle / Getty Images
Alabama Voters Say Parents Would Be "Thrilled" If Roy Moore Dated Their Teen Daughters
The recent Republican about-face on Roy Moore has been a shocking revelation about the swampy depths of American politics, but voters in Alabama are hardly shook. In fact, in recent interviews with Alabamans in Birmingham, VICE has revealed the bizarre moralistic contortions some voters are using to justify their support of the alleged pedophile.
From rationalizations to false equivalencies to denial to conspiracy, the voters featured in VICE's interview are employing every defensive strategy imagineable to justify their decision to support Moore.
Moderated by baffled Republican pollster Frank Luntz, the 12 conservative Christians said their main reason for voting for Moore is simply because he is not a Democrat, like his opponent, Doug Jones. The assembled group, who unanimously believed Moore to be a "good Christian," concocted some other theories about the election that seem, at best, suspicious.
For example, a quarter of the room believed Moore's accusers had been paid to come forward with accusations. Others went to great lengths to minimize the seriousness of Moore's alleged crimes. One member of the panel even went as far as saying: "There's a lot of mommas and daddies that'd be thrilled that their 14-year-old was getting hit on by a district attorney."
"Roy Moore has more integrity than you can find in the entire Congress right now. Don't fall for the George Soros assassination plan. The truth will come out," says another.
Luntz also notes the racial disparity of politics in the state, saying that not a single African American was interested in participating in the panel.
"Welcome to Alabama," says one respondent when informed of this fact.
"That's the best you can come up with?" says Luntz, aghast.