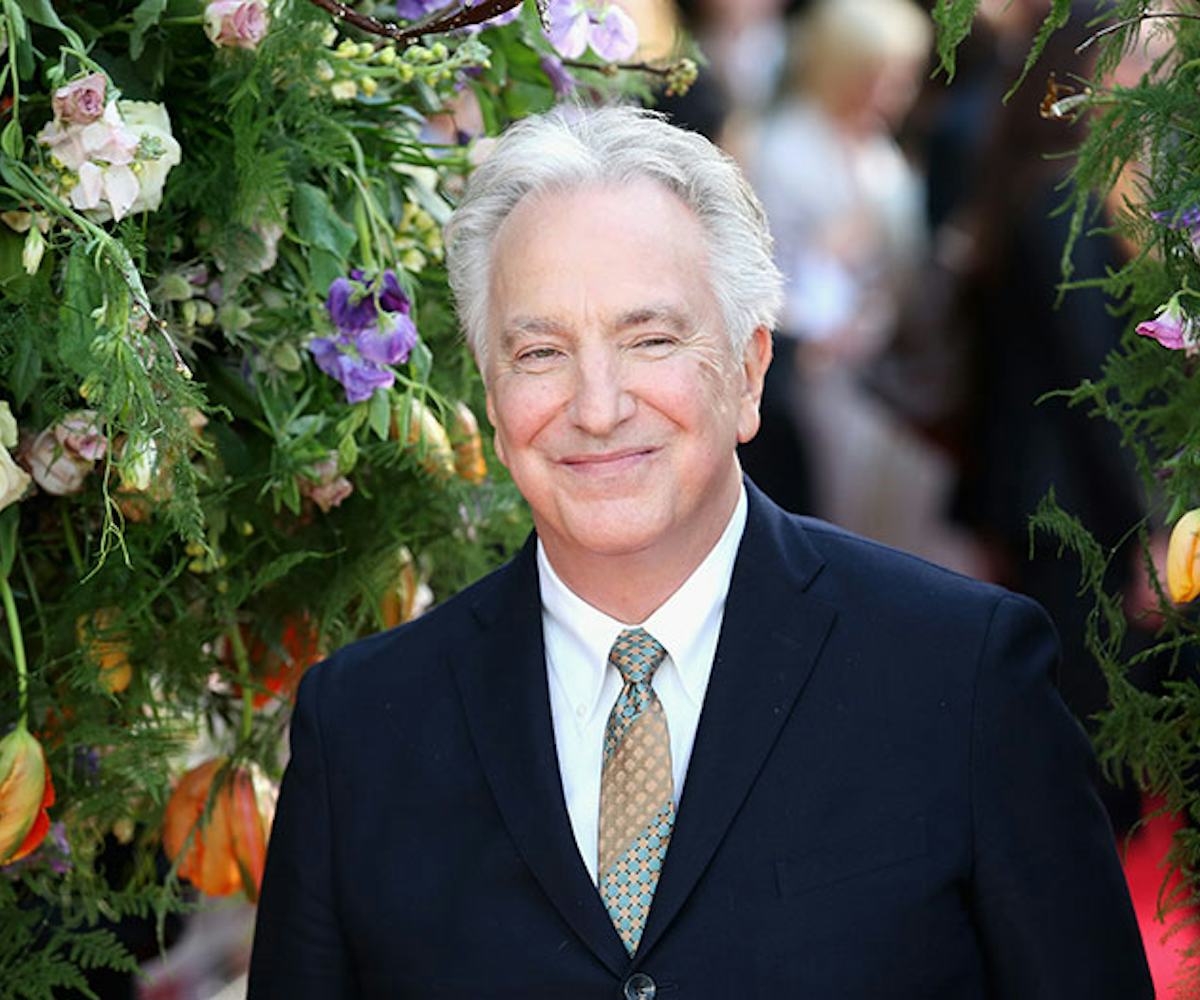 Photo by Chris Jackson/Getty Images
Alan Rickman, Harry Potter & Theater Star, Has Died
Alan Rickman has died at the age of 69. His family confirmed the news to The Guardian from London on Thursday, January 14. He had been battling cancer.
For many, Rickman was best known as the actor who brought the multi-dimensional Professor Snape alive. Having signed on to the movie adaptations of Harry Potter from the beginning, in 2001, he spent the better part of the 2000s and 2010s at Hogwarts. Rickman was an mainstay in British theater, as well, and had a long, successful career in Hollywood before the franchise. His breakout role as Bruce Willis' enemy in 1988's Die Hard put him on the map and would lead him to playing many villains. 1997 saw him take home the Golden Globe for Best Performance by an Actor in a Mini-Series or Motion Picture Made for Television for his portrayal of Rasputin in HBO's Rasputin: Dark Servant of Destiny. His role in Love, Actually, too, highlighted his versatility. 2014 saw him star and direct in A Little Chaos, a period piece with Kate Winslet. 
The news of Rickman's passing certainly comes as a shock. It follows the news of fellow Brit David Bowie's death, who died last weekend at the age of 69, also from cancer.
Editor's Note: Though Severus Snape may have been the "worst", it is no doubt that the man who brought him to life on screen was one of the best. He helped us truly envision the dark nuance of perhaps the most memorable and beloved Harry Potter character, and he will be missed by his young fans, and those who know him from his prodigious stage work, too. Here is a piece we originally published several months ago meditating on the legacy of Snape, which is dark and engaging. The legacy of his Alan Rickman, however, is one all of cinema and the theater-going public will cherish.