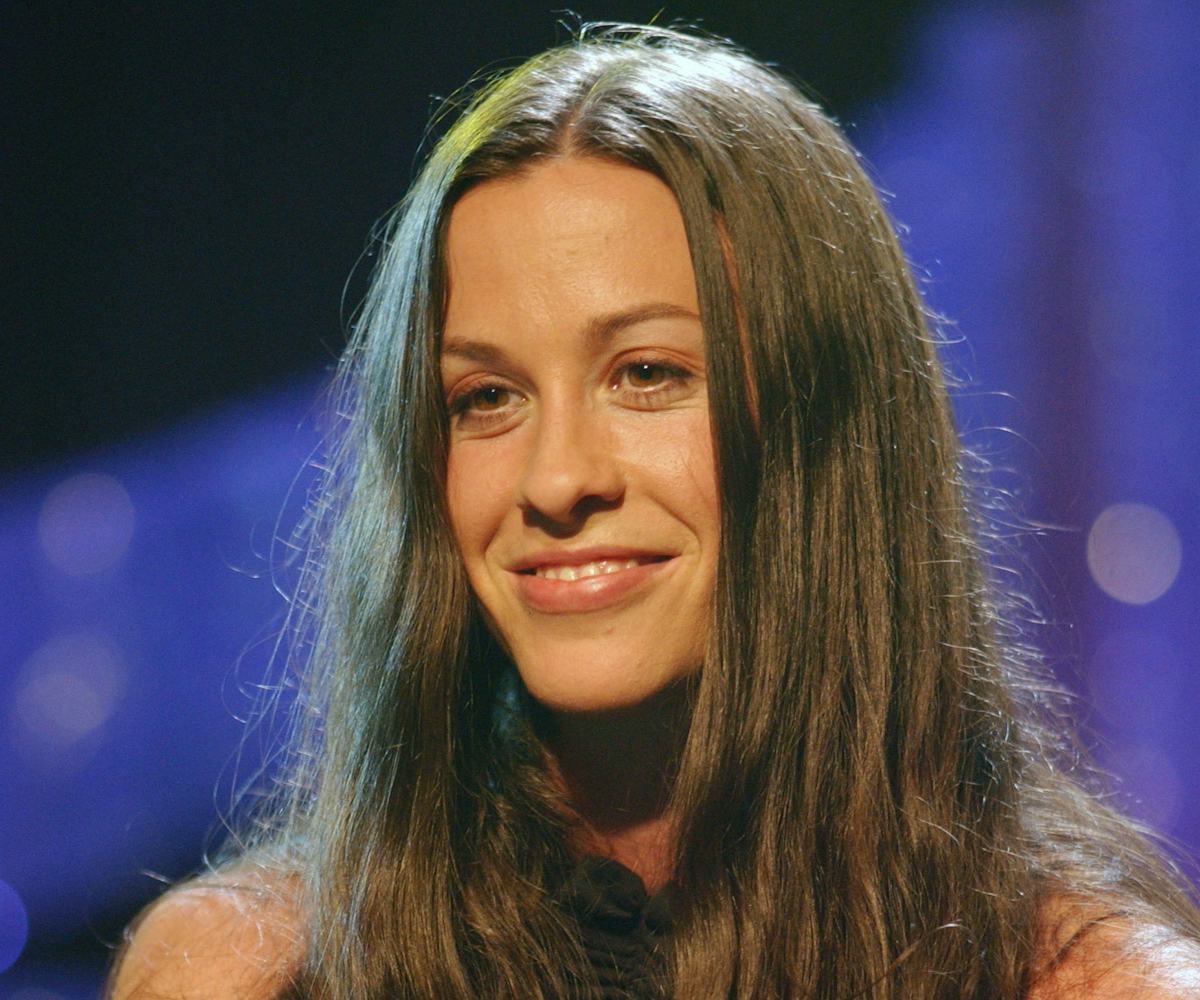 Photo By Carlos Alvarez/ Getty Images.
Alanis Morissette's 'Jagged Little Pill' Is Getting The Musical Treatment
This is something we can stand behind
The day after a holiday weekend is always rough, but Alanis Morissette's iconic Jagged Little Pill album is being turned into a musical. So, at least, we have that.
The adaptation will make its premiere at the American Repertory Theater in Cambridge, Massachusetts, in May of next year. Morissette is working closely with Oscar-winning screenwriter Diablo Cody (Juno) and Tony-winning director Diane Paulus ("Pippin"), and the play will include favorite tracks like "You Oughta Know," "Hand In My Pocket," and "Ironic." The story will focus on a "modern and multigenerational family and their complex dynamics" and touch on issues of gender identity and race.
The album was the soundtrack for every scorned ex and every angsty teen growing up in the '90s. Not to mention, a track or two still manages to make it onto our playlists 20-plus years after the album's release. What makes the news even better is that it's got the thumbs up from Morissette herself. "This team that has come together for this Jagged Little Pill musical is my musical theatre dream come true," the singer said in a statement. "The chemistry between all of us is crackling and I feel honored to be diving into these songs again, surrounded by all of this searing talent. Diablo and Diane are already taking these deeply personal songs that are part of my soul's marrow to a whole other level of hope, freedom and complexity."
We wish nothing but the best for this project and can't wait until it premieres next year.