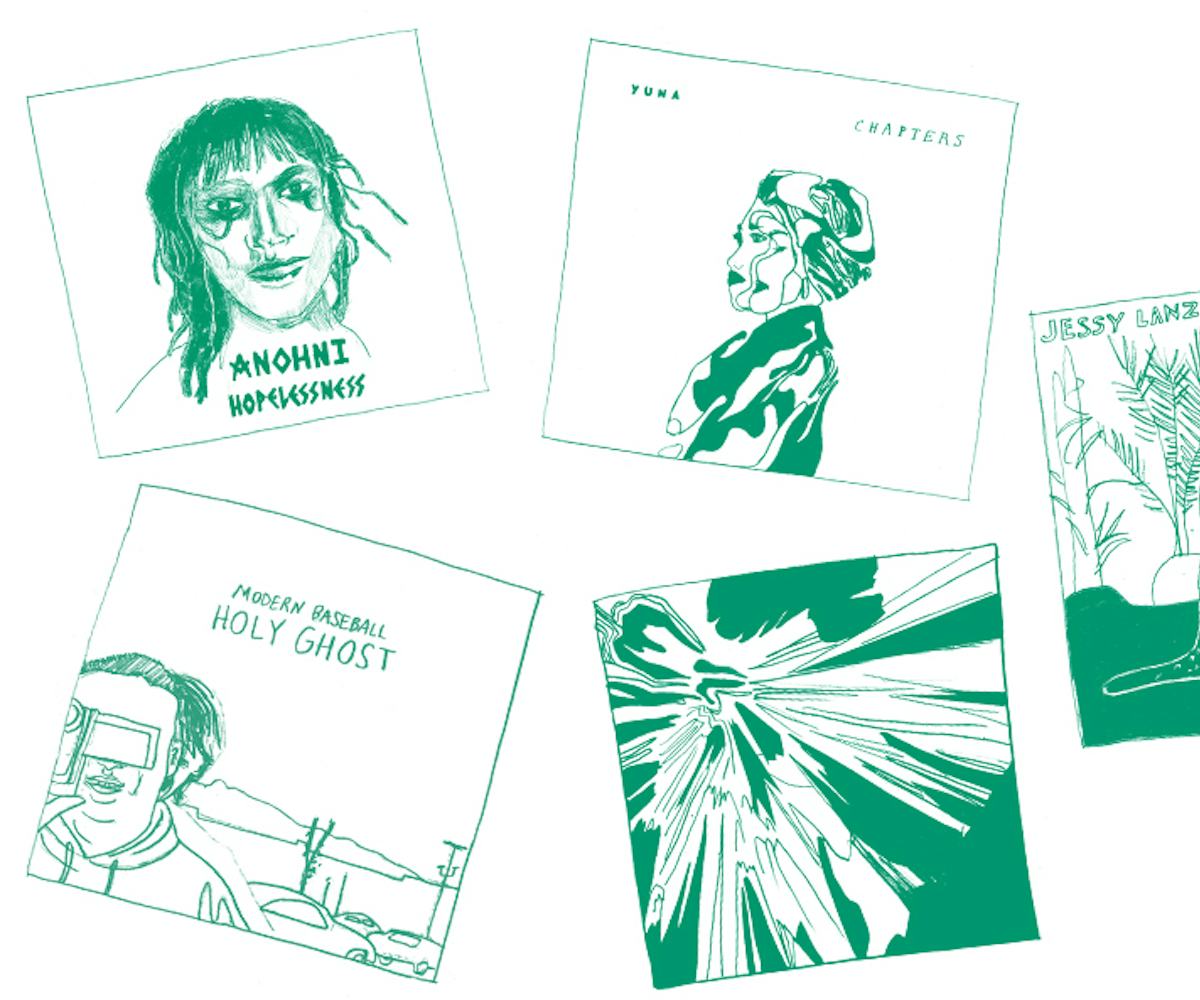 Illustrated by Liz Riccardi
Five Albums You Need To Listen To This Month
Navigating the endless swarm of music releases is no easy feat. Fortunately, we're here to offer some advice. Here's our guide (illustrated, of course) to the upcoming releases that you need to have in rotation.
The following feature appears in the May 2016 issue of NYLON.
Illustrated by Liz Riccardi.
Jessy Lanza, Oh No via Hyperdub
Canadian producer-singer Jessy Lanza excels at fusing pop and electronica in a way that hits listeners on a guttural level. With Oh No—the follow-up to 2013's Pull My Hair Back, recorded with Junior Boys' Jeremy Greenspan in Ontario—she incorporates her signature sound with a heavy R&B influence, laced with femininity and minimalist mixing. Set for a May 13 release, the project is an electro-pop beauty that uses clear synth sounds and percussion juxtaposed with lyrics about romantic longing. Lanza's stellar production is evident from the first few synth notes of "New Ogi" to the well-crafted crescendos and dance beats of the title track, and on her first single, "It Means I Love You," her childlike vocals are on full display, bringing to mind Aqua's Lene Nystrøm. "Never Enough" is perhaps the standout (and definitely the most fun) track on the record, alluding to the '80s with catchy hooks and hints of new wave. Throughout the album, Lanza works against the cookie-cutter reputation of the contemporary pop scene, much like Grimes, an artist whom she is often compared to. The result shows her affinity for nostalgia and a desire to push the genre in more creative directions—ones that we're more than happy to hear. LAURA SCIARPELLETTI