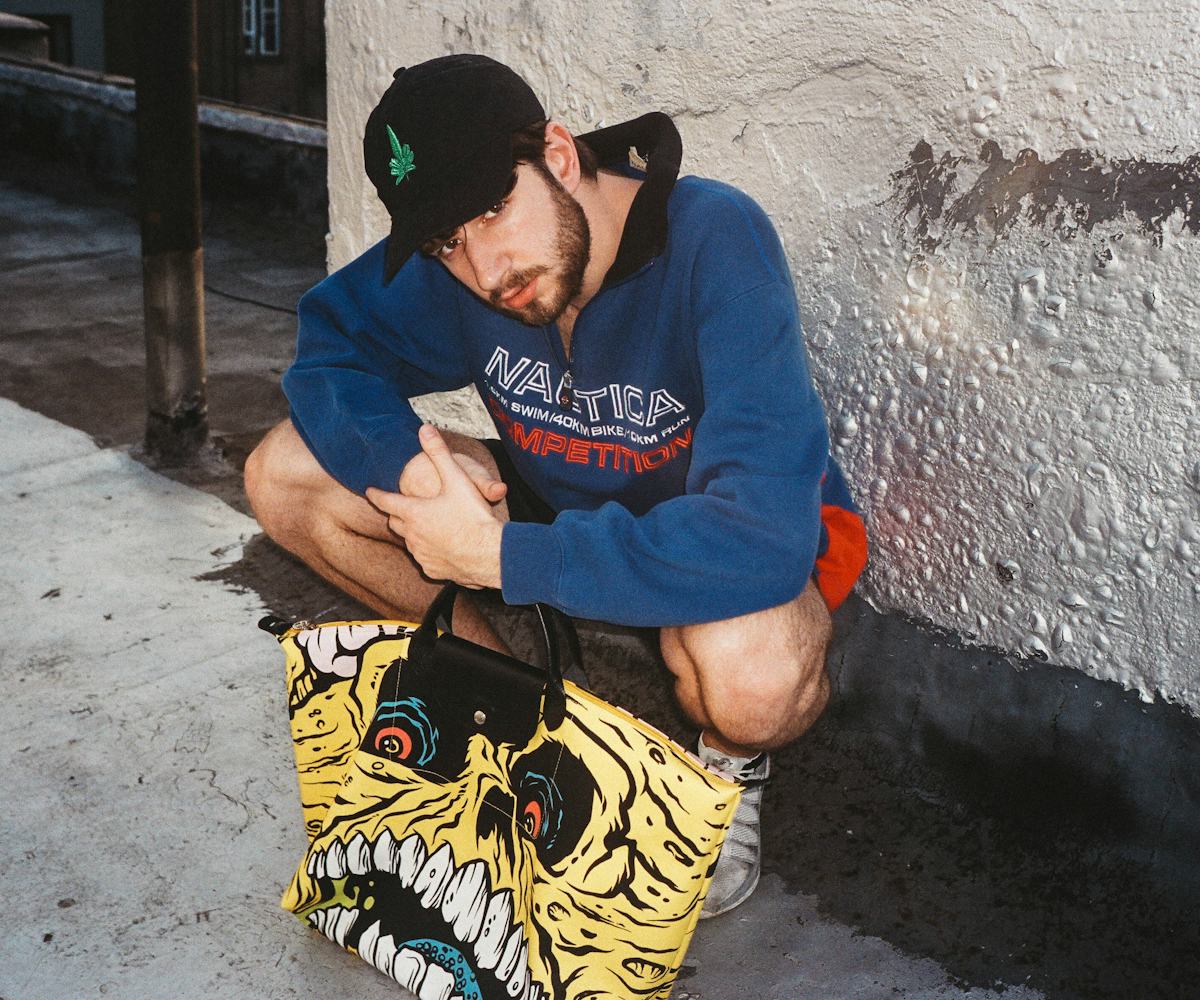 photo by Alex Barket
dj and musician alex chapman's ultimate summer playlist
new york's ultimate party-starter spreads the wealth
Alex Chapman's rise has been swift. The Chicago-born DJ, musician, and NYU graduate went from being a star of New York's party circuit—his Thursday night residency at Manhattan's Up & Down is legendary—to an artist in his own right. Last month, a few weeks after DJing Rihanna's Met Gala after party, Chapman released a visual LP called Progress Report, an ambitious project where all eight tracks come with their own music video. It expands Chapman's reputation as an arbiter of everything that's cool in music. 
We asked him to bless us with his ultimate summer playlist, and he came back with an eclectic list of producers, vocalist, and rappers who are making some of the most exciting music around. Consider your summer soundtracked. 
You Don't Know - Junglepussy
JP is one of my favorite people on earth and it's been so awesome to see her grow as an artist. She truly gets better with every track. I love "You Don't Know" because it's one of those songs I can pop out to on a summer Saturday night. It makes me feel sexy and confident and tough, all feelings I like to have by my side. 
My heart will always belong to Chicago, and there's so much music coming out of there at the moment. Towkio is part of the Savemoney crew (Vic Mensa, Chance The Rapper, etc.), who are all really nice, extremely talented guys. Towkio is one funky dude, as is Kaytranada who produced the song, and to me summer is the perfect season for funk.
Tama Gucci - New Phone Who Dis
I troll Soundcloud a lot and it's always exciting when an undiscovered artist sneaks up on you and blows you away. I randomly found myself on Tama Gucci's page and became obsessed—he has such a pretty voice, it kinda reminds me of Willow Smith's. I'm prepping for summer love and heartbreak simultaneously and I feel like this track covers both bases pretty well.  
Rae Sremmurd - This Could Be Us (no sleep Remix)
I'm all about the #Sremmlife, and I think Rae Sremmurd is one of the more unique hip-hop acts to come out in a long time. They are like Kriss Kross for this generation. This song is one of my favorites from their new album, and No Sleep is an amazing producer who adds a lot of production quality to make the track even better. Definitely a BBQ turn-up jam. 
Reverie - Gylzey
I don't know much about Gylzey except that he's 17 and from London, but I haven't been this excited about a producer in a while. His "Sui Generis" EP is amazing. I wish I could get inside his mind and see how he comes up with his beats, they are magical. "Reverie" is prime for a summer night ride on the freeway, top down. 
Brayton Bowman - Baby One More Time (Refix)
I'm trying to meet Bryaton Bowman ASAP. Such a beautiful, soulful voice, I could listen to him and his BF MNEK all day. And of course no summer isn't complete without some Britney, and this cover gives the song new life. 
Donmon1que - Pilates (Kendall, Kylie, Miley)
I stay really attached to songs over a period of time, so when I pick a summer jam it usually stays with me all season. Donmon1que is a super talented sweetheart and her banger "Pilates" is definitely gonna power me through all the summer festivities. 
I'm a boy-crazy romantic and summer is all about crushes and flings and all that gushy shit. Bosco has this smooth, beautiful voice that sounds like Brandy reincarnated, and her songs always knock even if they are on the chiller side. "Boy" is my summer love jam for sure. 
I recently got to perform with Kari Faux and fell in love with her. She's a dope producer/rapper who is about to blow. I've been listening to "Gahdamn" every morning while I get ready, because gahdamn I am the motherfuckin shit. Peace!