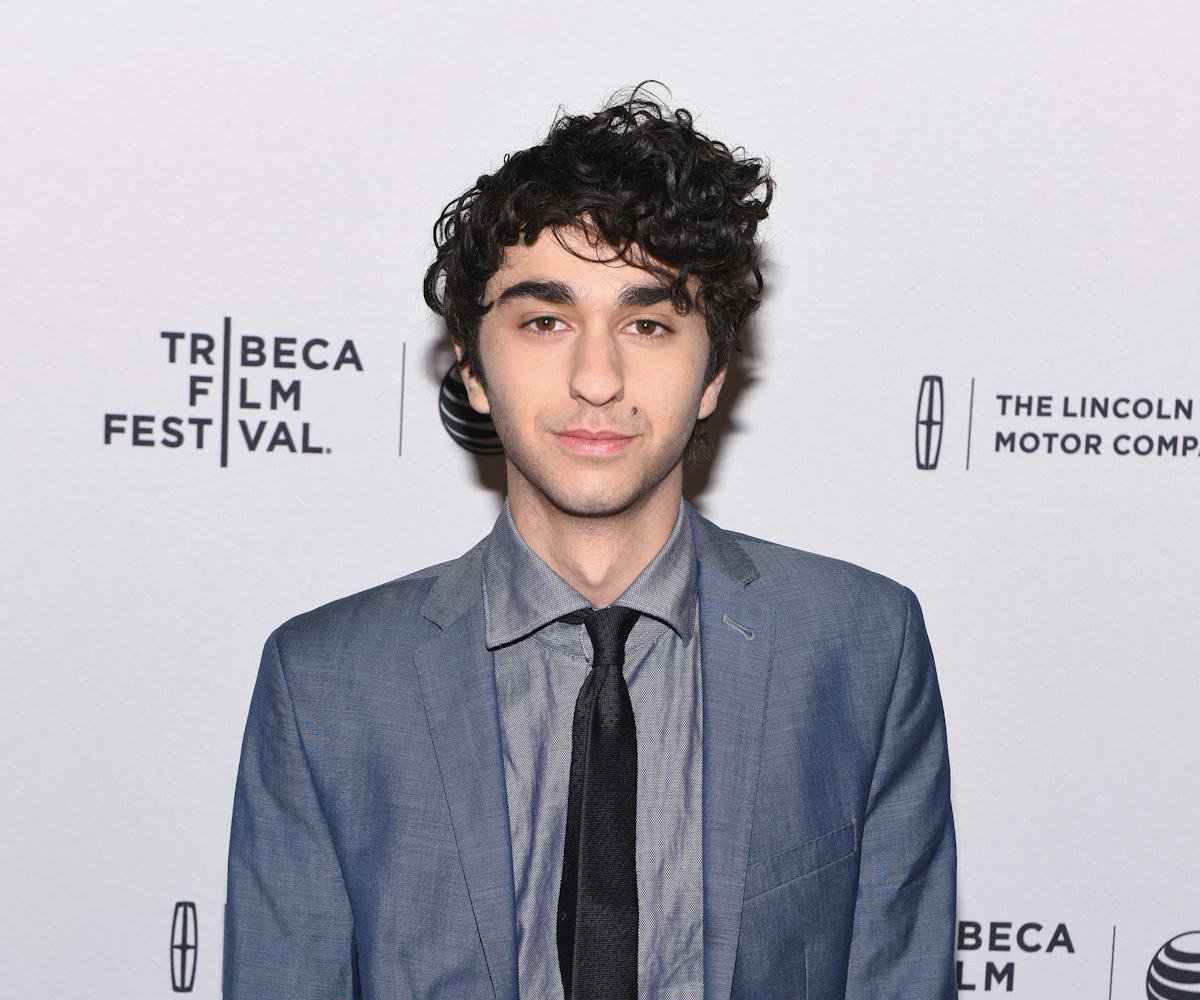 Photo by Dave Kotinsky/Getty Images
Alex Wolff Shares The Music He Can't Stop Listening To
all aboard the kanye train!
When we interviewed Nat Wolff a while back, we asked him where he discovered new music from. Without hesitating, he said it was his younger brother, Alex, who turned him on to new sounds. It makes sense, since as one-half of the pop duo Nat & Alex, Wolff is an accomplished drummer, guitarist, and singer-songwriter. But like his older brother, Wolff is also prolific in the film industry. He's about to appear in the upcoming My Big Fat Greek Wedding 2, and has written and directed a short film called Boots, the trailer of which you can see here. But when we got on the phone with Wolff last month, we wanted to find out what music he was listening to right now, and he was more than down to share.
Wilco
"Wilco is the best modern band out there. The first album I heard was Yankee Hotel Foxtrot, and that just sort of blew my mind. Me and my brother like to think that we're sort of in the same vein as Wilco, music-wise. I just think Wilco is the most inventive, amazing band of our generation."
Kurt Vile 
"He just put out an album and I love it. I think it's really interesting. I loved his other records, but the new album seems really accessible. He likes to do, like, nine-minute songs and that's super-cool, but this new album has three-minute songs with great melodies, and as always, it has all these spacey, brilliant lyrics, and I just think it's a really good album.
Joey Bada$$
"His album is a work of rap mastery. I'm from New York and he uses such a grimey hip-hop feel, but he's also got these sort of polished, old-fashioned '20s horns in the background. It's very classy, even though you know he's this pissed off 19-year-old kid. My favorite rapper is a pissed off New York rap kid who is stoned and is just like, 'Fuck everyone.' There's a song called 'O.C.B.' about being an only child, and it's just a heartbreaking song I just really respond to."
Action Bronson
"I've loved him since his mixtapes and I love his first album Dr. Lecter. That album has just the best hip-hop beats, but there's something about his new album that is really fresh. That song 'Baby Blue,' it's a little more produced and less '90s-esque. I don't know if it's better because I love it all, but it is definitely a new step—he's definitely artistically evolving."
Frank Ocean 
"I've been listening to Channel Orange, and you know everyone has loved that album but I didn't really get into it, and I am about to start this movie and it's getting me into the zone of this movie. It's just like really cool and it's just a thefty album and just fucking cool. Man, there is the perfect synth and everything just tastes delicious on that album. The way everything blends, you just want to ride a car; it's the opposite of Joey Bada$$ or Action, you just want to open the window and it to be hot and sunny, and listen to this guy be depressed."
Sufjan Stevens 
"His new album is called Carrie & Lowell, and I love it. I love all his albums, but that one is on another level because from start to finish it's brilliant songwriting and some of the best production I've ever heard. The song 'Death With Dignity' has got that acoustic guitar in and out, left and right side, it's just brilliant. It sounds so lame but every time I hear that song, it just beats the shit out of me. It just bruises my whole body. It's one of those ones that's even hard to talk about because it's so good."
The War On Drugs
"They make everything seem big, like you're sitting in a train station and it's like their music is just covering the whole station, filling out such a big space. But at the same time, they write these really intimate melodies and really intimate lyrics, and they somehow make these songs have this personal connection with you. At the same time, there is this giant sound and all these brilliant synths that put you in this world of colors."
Kanye West
"Yeezus is probably one of the best albums ever made. I'm on the Kanye train. I think he is one of the main modern geniuses of our generation. I think that album especially is full of so much rage, and experimentation, and courage. I just think that if every rapper had that much courage, we would have the greatest generation of music of all time. I just think he is taking risks that not everybody are taking."
LCD Soundsytem
"I went through a phase toward the end of the summer this year when I was only listening to LCD. I was listening to the last album This Is Happening, and just thinking about the artistry of that album, about how they do these intros—it's almost like white-water rafting. It's like you see the crazy part coming, and then it calms down, and you have this perfect path forward."