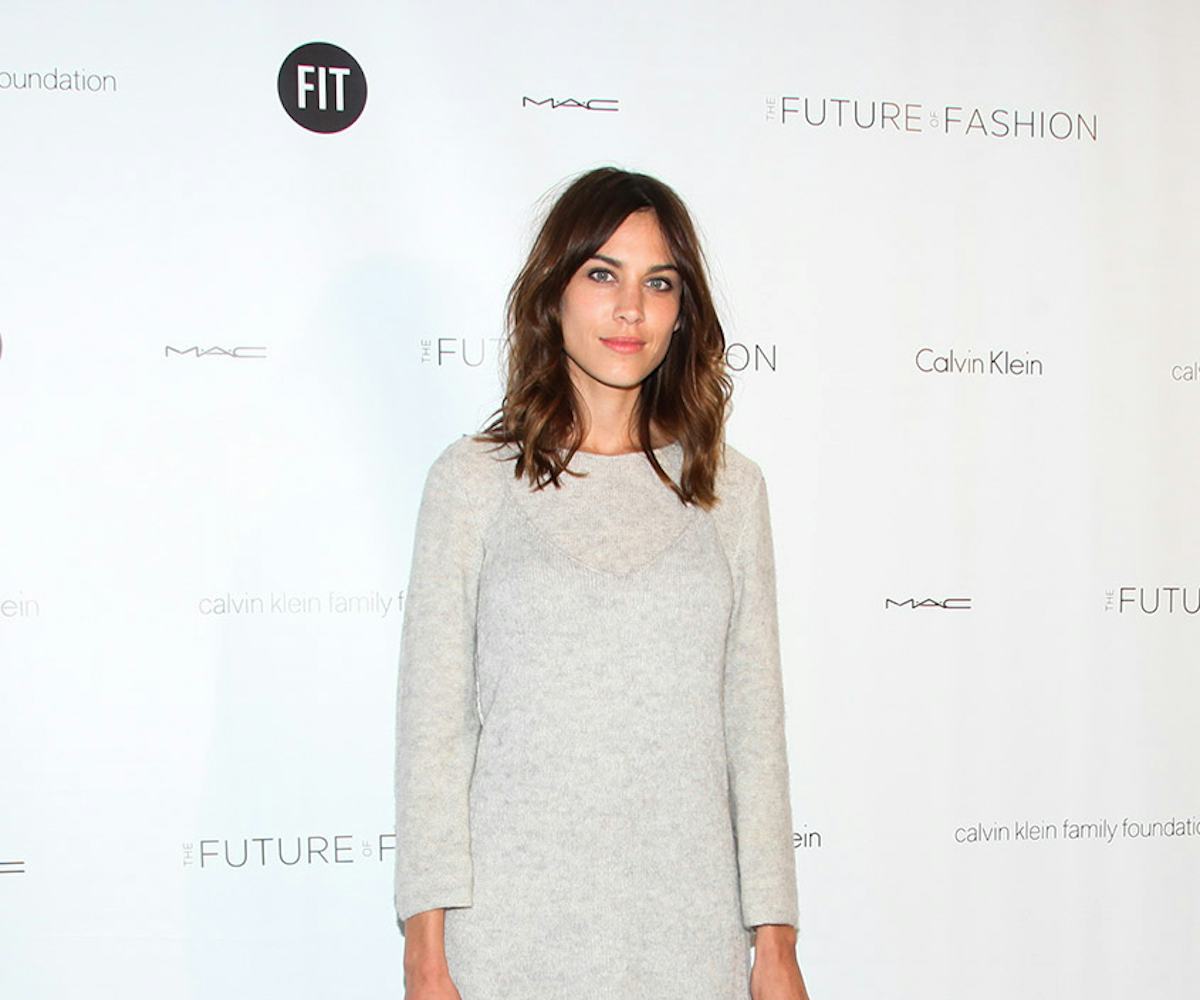 photo courtesy of calvin klein
best dressed: alexa chung
50…ok, two layers of grey.
My favorite things are multilayered: 7-layer chip dip, the plot lines on One Tree Hill, and now Alexa Chung's outfit at the Future of Fashion Runway show at FIT. 
In a truly Char Horowitz move, Chung layered a grey cashmere Calvin Klein tank dress over a long-sleeved dress from the brand to create a cozy look that's not too bundled up. At an event meant to showcase the looks on the runway, Chung stays casual by adding a wide-brimmed hat and black sandal heels. 
It's just as easy and refined to replicate as it sounds. Check out our picks below!
MUST: Nasty Gal Staying Power Navy Hat-- $40
TRUST: BZR Susanna Jersey Dress-- $148.63