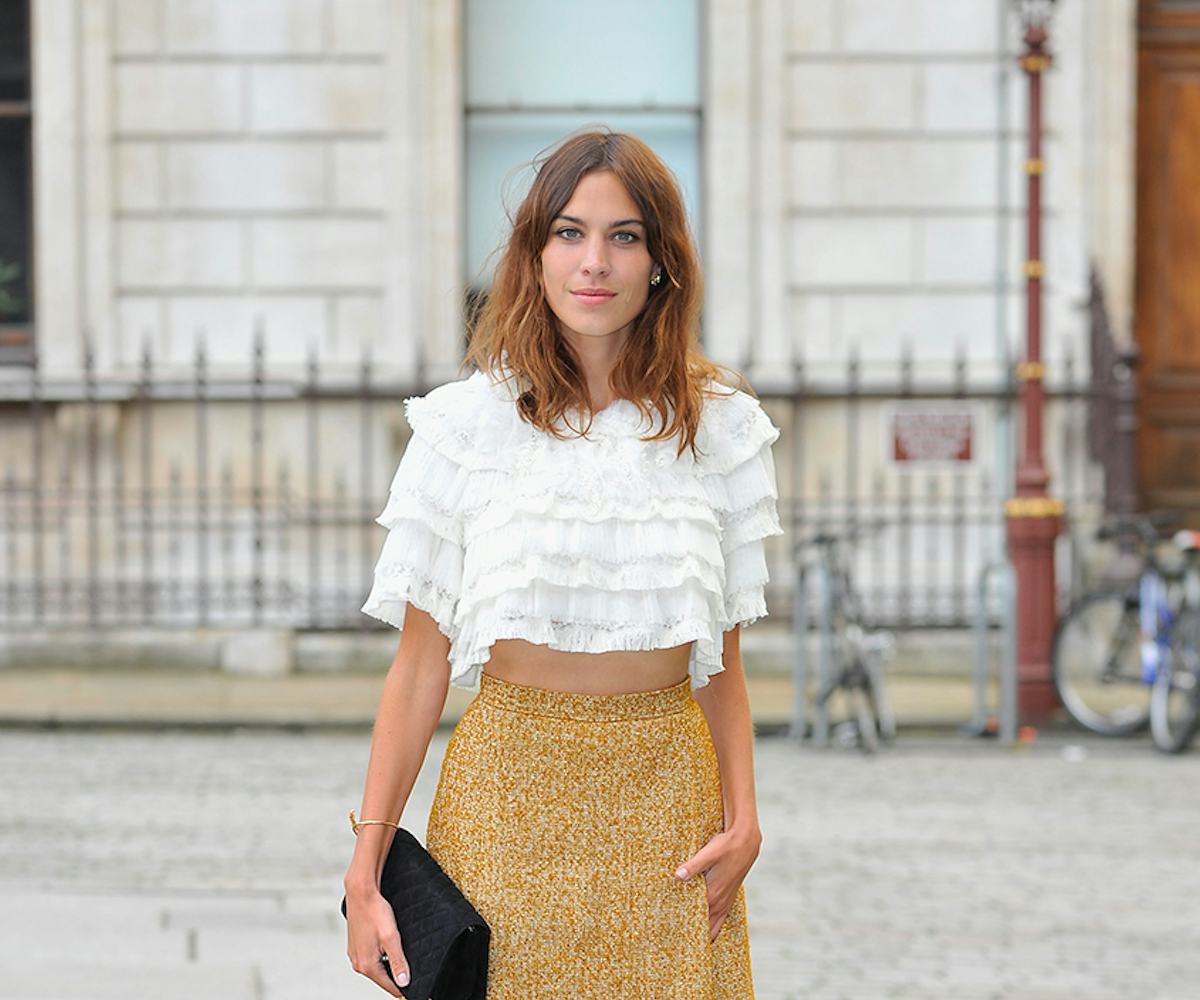 photo by getty images
best dressed: alexa chung
crop it up with the perma-it girl.
We weren't surprised when we saw this impeccable outfit on Alexa Chung–when is she not dressed flawlessly?!
The British trendsetter wore head-to-toe Chanel to the Royal Academy Summer Exhibition Preview Party held at the Royal Academy of Arts in London. The tweed midi skirt complemented the tiered ruffle crop top perfectly. Her barely-there makeup and relaxed hair kept the focus on the detail in the top. Not to mention, this golden yellow color is the next It Color.
We've seen so many crop top-pencil skirt sets lately, but Chung's new take on the crop top, skirt pair was fresh and chic with this flared midi skirt. BRB as we do sit-ups in hopes of rocking a cool crop…
MUST: ASOS Pleated Midi Skirt -- $66.69
TRUST: Three Floor About You Top -- $122