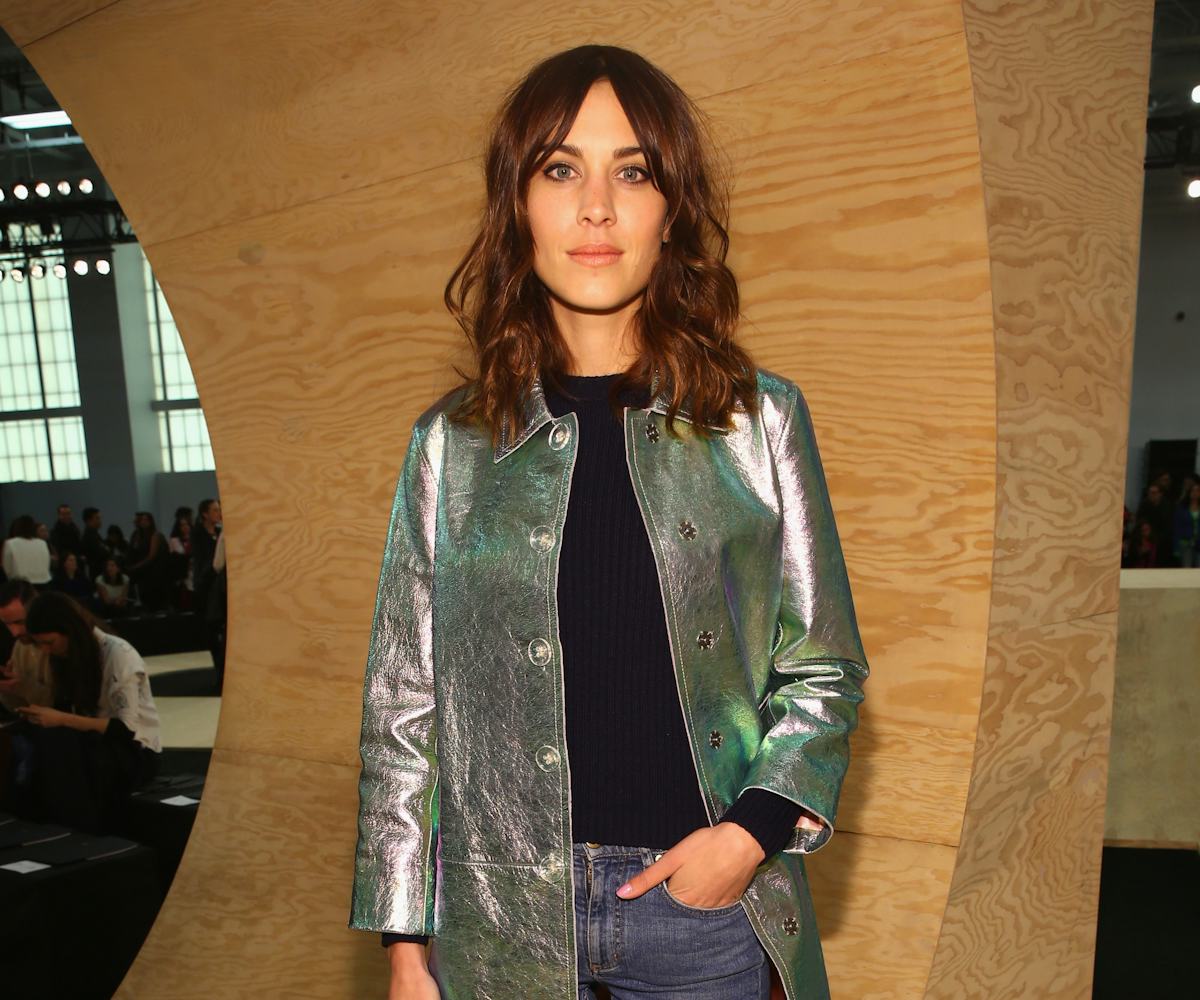 photo by getty images
starmaps: metallic outerwear
shine bright like alexa chung.
The first thing we noticed about Alexa Chung's outfit at the Marc by Marc Jacobs' show was it it was very un-Chung-ian. Jeans? Pointed toe boots? Not exactly, Alexa Chung essentials. But the second thing we noticed about the model It Girl's outfit was that we were obsessed with it.
Now a black top, booties, and skinny jeans are pieces we already have in our wardrobe, but the missing link to copying Chung's style is a metallic overcoat. The classic silhouette is keeps it from being over-the-top, while the iridescent color makes it pop out from all the black and neutral jackets you'll see shuffling down Broadway. Chung's is Marc by Marc Jacobs, which you can shop in the gallery at right along with our other nine favorites. Go ahead, shine bright like a diamond. 
Marc by Marc Jacobs Leather Coat -- $1,600
10 Crosby Derek Lam Parka -- $550
Marc by Marc Jacobs Leather Jacket -- $1,300
Theyskens' Theory Sequin Jacket -- $1,170
Saint Laurent Biker Jacket -- $5,490