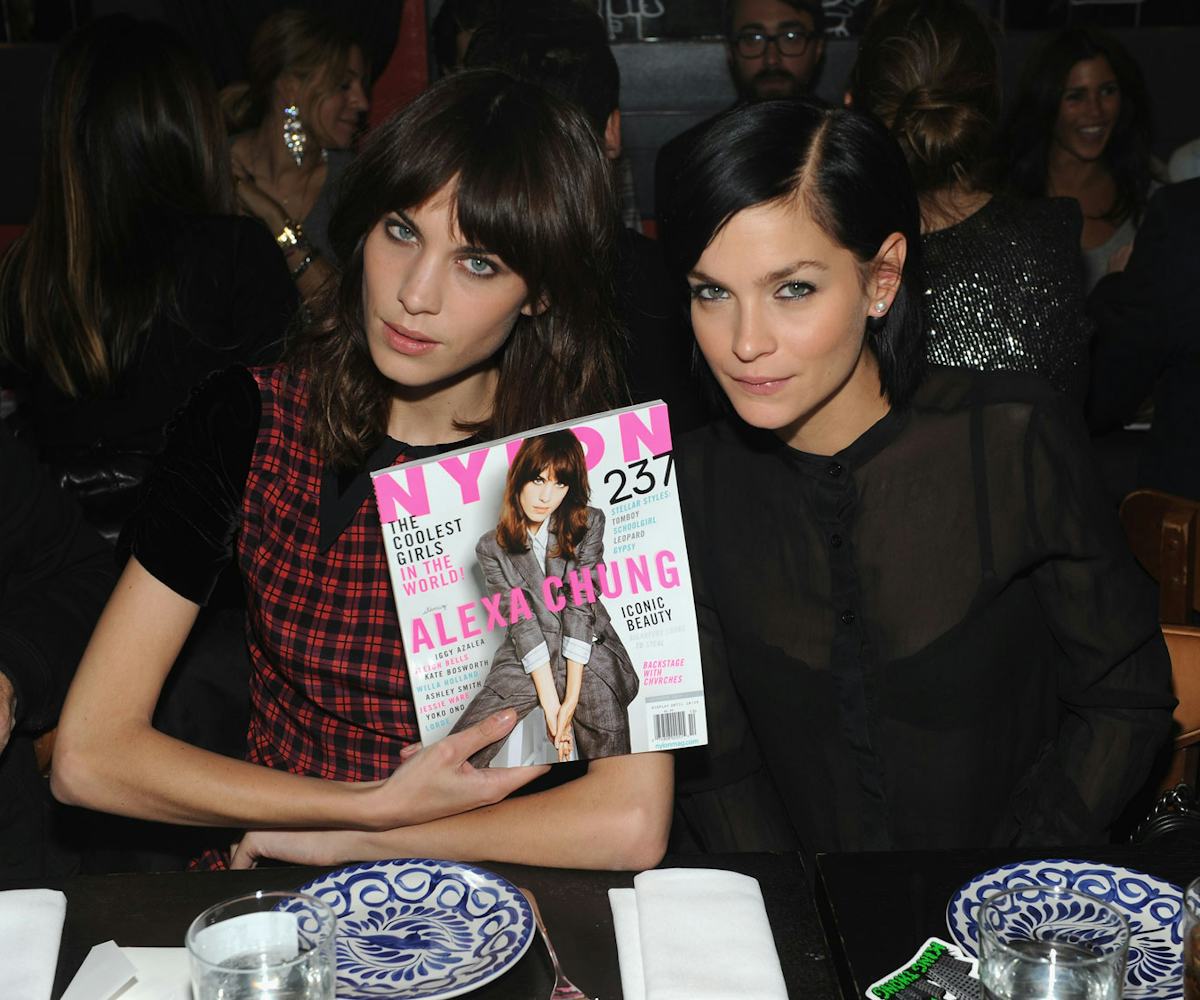 party on with alexa chung
go inside our october issue party with the eternal it girl!
It's not every day you get to have dinner with Alexa Chung and her closest friends, so you can understand why we were super excited to eat, drink, and be merry at our October issue party co-hosted by Sanuk.
Chung helped us pack La Cenita with her It Crew including Harley Viera-Newton, Leigh Lezark, Fiona Byrne, Tennessee Thomas, Dev Hynes, Christian Siriano, and Aaron Stern. After sipping some cocktails and snacking on new wave Mexican food, we got down to business asking the guests what songs they're listening to on repeat now. 
Chung admitted that while her playlist consists of The Rolling Stones, Wooden Shjips, and Drake, she's been watching Rihanna's "Pour It Up" video in her free time "trying to recreate it with my diamante bra and nipple tassels," she told us laughing. Fiona Byrne also let slip that she's sort of obsessed with "Wrecking Ball" by Miley Cyrus, while Harley Viera-Newton can't get enough of Haim's new album. Christian Siriano is 100-percent committed to Grimes, even if her latest album is over a year old. (We're obsessed with Grimes too, Christian. We get it.)
See all the party pics in our gallery while listening to our It Girl approved playlist. And, hey, don't forget to pick up our October issue on newsstands which includes even more It Girl-loved fashion, music, movies, and more!