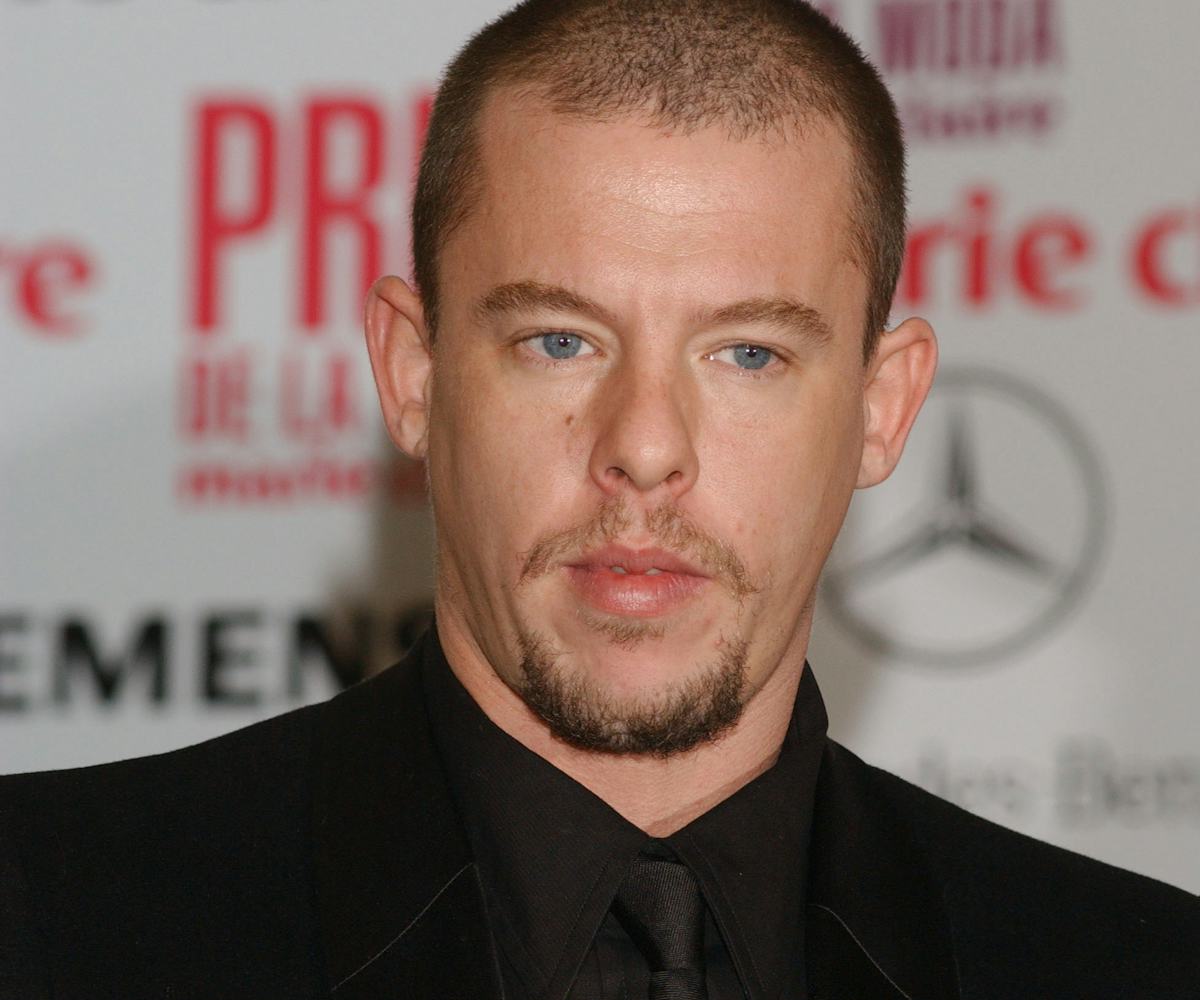 Photo Courtesy of Carlos Alvarez/ Getty Images.
There's Another Alexander McQueen Film In The Works
This time it's a documentary
When the film industry has a good thing going, they hold on to it (see every franchise and remake, ever). Its most recent fascination is with Alexander McQueen. A year ago, news came out that Andrew Haigh was directing a biopic about the late fashion designer. Much to our delight, we also got word that Jack O'Connell was brilliantly cast as the lead. Then, it was announced in September that the story of McQueen's friendship with iconic fashion editor Isabella Blow (who died from swallowing poison three years before McQueen's death) was also being turned into a movie. Now, we have a documentary coming our way.
Directed by Ian Bonhôte and backed by Embankment Films, McQueen will chronicle the designer's ascent from apprentice tailor to beloved fashion designer. Bonhôte spoke about the influence McQueen had on his life in an interview with ScreenDaily, saying, "I moved to London from Paris in the '90s much in part because of McQueen. His sense of style became synonymous with the city's raw energy and edginess, and I know of no other contemporary designer to ignite such an immediate visceral response from an audience—it was so exhilarating."
Tim Haslam, from Embankment, also weighed in: "McQueen's ferocious and tender designs created an entirely new emotional and physical language. Our movie celebrates a Mozart of our age; genius, beauty, tragedy and pain."
The documentary is reportedly "in early stages of production," but we're very excited for all three of these films to come out. You know what they say: first is the worst, second is the best, third is the one with the most lead time.