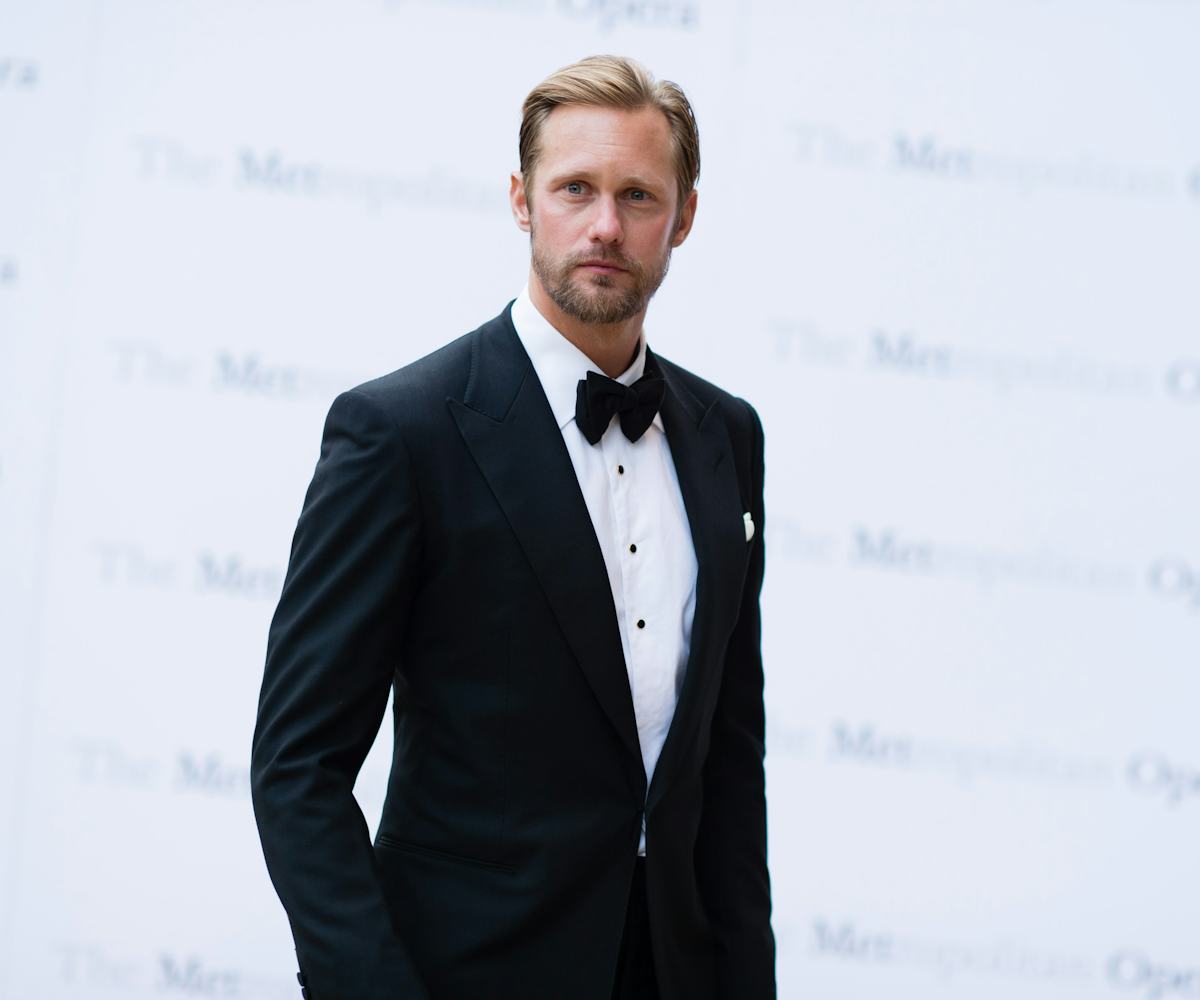 Photo by Dave Kotinsky / Getty Images
Alexander Skarsgård Is Tarzan, Margot Robbie Is Jane
USA Today has pulled back the vines to reveal the steamy first images of a shredded Alexander Skarsgård as Tarzan and a gorgeous Margot Robbie as Jane in the highly anticipated summer blockbuster, The Legend of Tarzan. The movie was directed by David Yates, who did the last four Harry Potter films and is directing the upcoming spin-off, and will tweak the original story by opening with Tarzan living in Victorian London with Jane as his wife, and working for the British government. But when monkey shit hits the fan, Tarzan has to return to his home in the Congo and revert back to his wild self in order to save the day.
"This is about a man who's holding back and slowly as you peel off the layers, he reverts back to a more animalistic state and lets that side of his personality out," Skarsgård tells the paper.
As for Robbie's Jane, she's anything but your typical damsel in distress, with Yates envisioning her as a '21st century take' on the character. She's "in no way a passive partner to Tarzan," Yates says. "She's a really strong, assertive, beautifully knowledgeable, very sexy modern woman who can more than look after herself." 
The Legend of Tarzan co-stars Samuel L. Jackson and Christoph Waltz, and swings into theaters on July 1. See the exclusive photos courtesy of USA Today below.