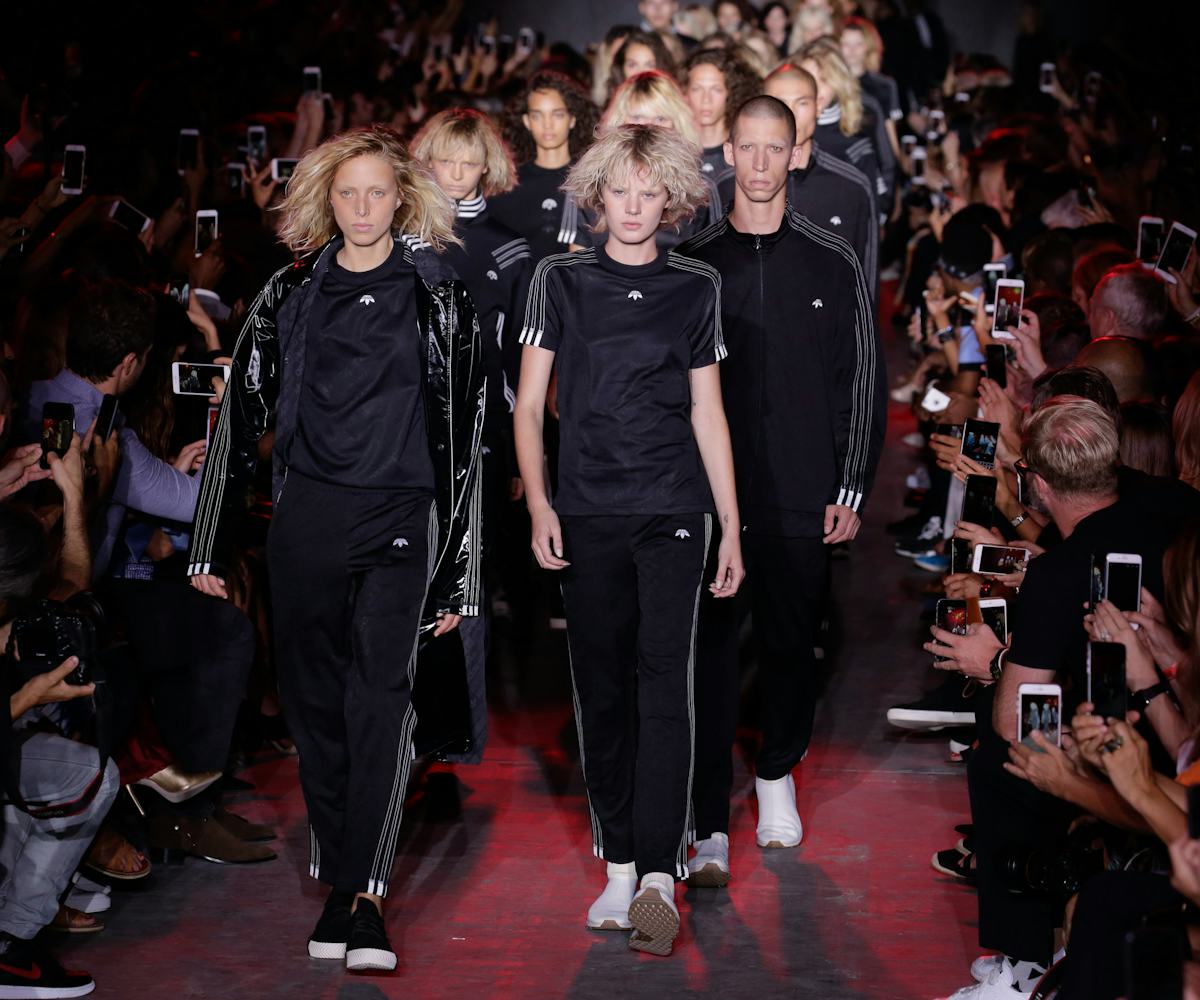 Photo by JP Yim/Getty Images
A Second Alexander Wang X Adidas Originals Collab Is On The Way
It's official: Another Alexander Wang x Adidas Originals collection is on the way.
The designer told the Wall Street Journal in a recent interview that a second capsule collaboration is coming, and it's due to launch sometime this spring.
This time around, he'll be embracing more traditional styles and colors associated with the sportswear brand while, of course, putting his own spin on them (like his upside down take on the iconic three-lobed logo). Also, we can expect some of Adidas' signature colors, like "the firebird blue, the Stan Smith green, and the soccer jersey orange"—a far cry from Wang's all black and white debut.
Last season, Wang took to his NYFW runway show to debut the collab, ending the spectacle with a finale of athleisure-clad models. The capsule collection of unisex tees, hoodies, and footwear were then sold in pop-up trucks that paraded around New York, Tokyo, and London.
While no formal announcement has been made as to exactly when it'll launch, we'll be staying tuned, that's for sure. Perhaps we'll be seeing another runway appearance this upcoming NYFW?