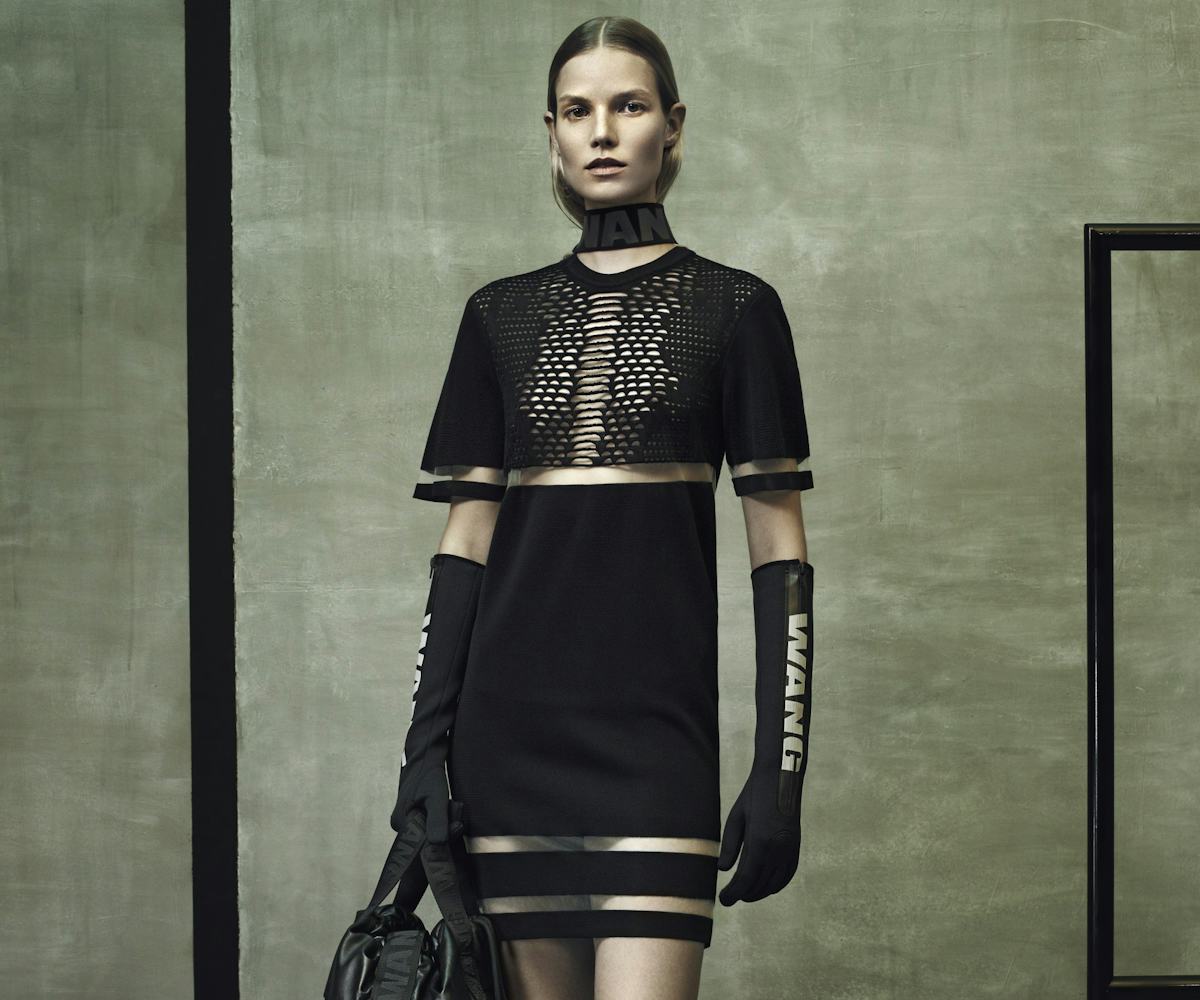 photo courtesy of h&m
peep the entire alexander wang x h&m collection
we are literally drooling.
At a press conference for his H&M collaboration this morning, Alexander Wang admitted, "I don't do sports, I only wear sports clothing." So if you're semi-confused as to why he designed an activewear collection for the Swedish mega brand, well, we don't blame you. "The collection should be titled 'Sports At Night,'" said Wang. "I thought of this idea of when you're out dancing, or when you're out running around at night, you sweat as well. You don't only sweat in the gym, or when you're playing sports...I love the idea that these garments could perform in other environments." 
Not only is the collection—comprised of Italian-made knit tee dresses (with designs that become visible with sweat), foam-injected cropped sweaters, bandaged bras, parkas, and even a pair of functional black leather boxing gloves—the first time H&M has collaborated with an American designer, but Wang is also the youngest designer on the Scandinavian retailer's roster. Now, a year and a half after the idea first came to fruition, you can see every single garment, including the (extremely covetable) men's collection. Click through the gallery to view the lookbook and start preparing for the madness that will be November 6th, the day the collection launches in stores and online.
Watch a live-stream of tonight's high-octane launch event here at 8:15 pm EST.