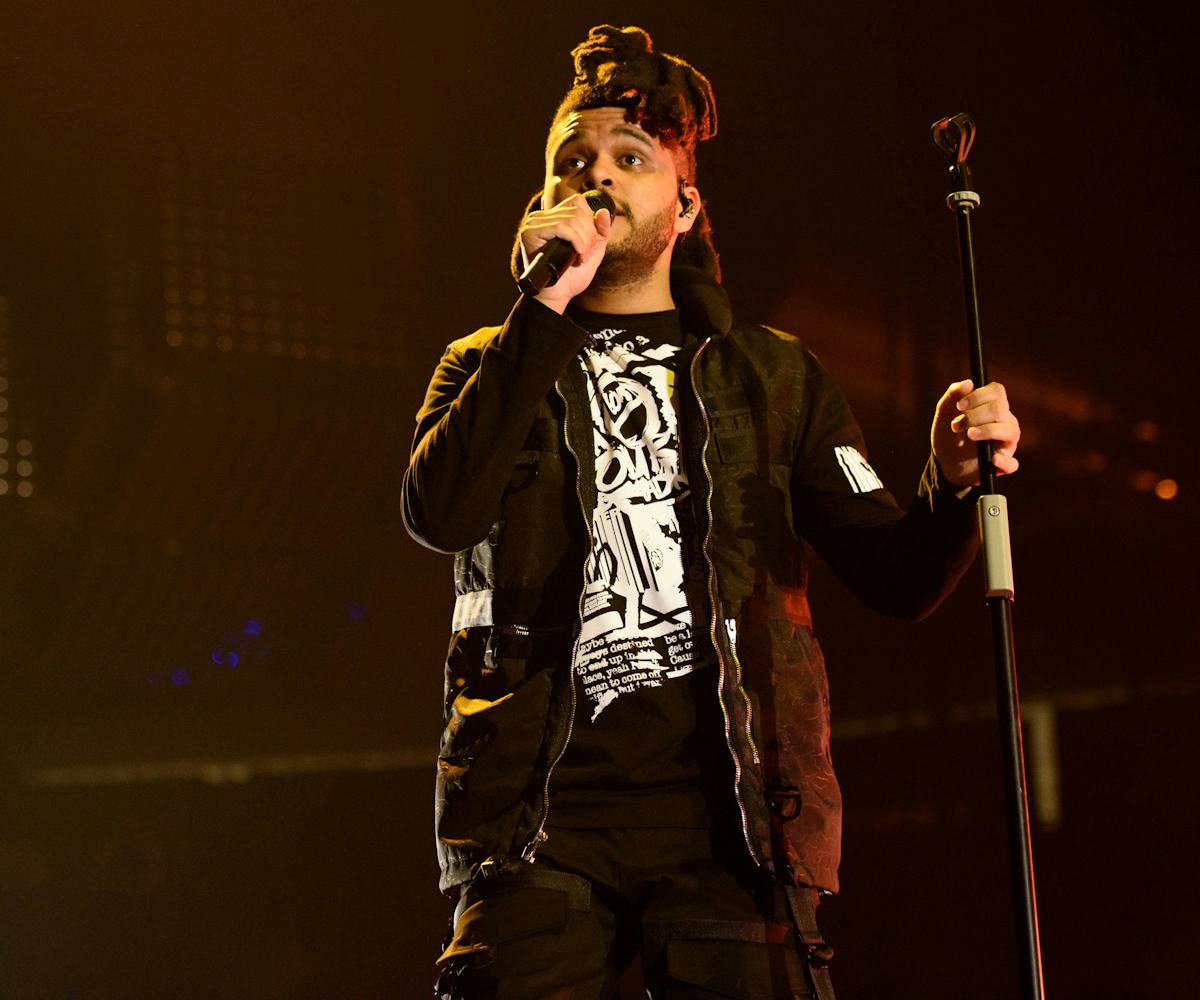 Photo by Matthew Eisman / Getty Images
Your First Look At The Weeknd + Alexander Wang Collaboration
A little over a week ago, Abel Tesfaye (a.k.a., The Weeknd) announced that he would be collaborating with Alexander Wang. And, well, the Internet flew into a bit of a frenzy. What would Tesfaye and his XO crew, who run their own small label, do with one of fashion's most proven, accessible young designers? Would we see leather undergarments and torn motorcycle jackets? Would they come out with their own label of designer drugs? 
Yesterday, we got some semblance of an answer after Tesfaye showed up on stage in a long-sleeved graphic tee from the capsule collection. According to Vogue, WANGXO will feature T-shirts, hoodies, bandanas, and high-top sneakers with XO's signature logo. The Weeknd will pair some of the collaboration pieces with Wang vests and pants on tour, as well, so keep your eye on Instagram for more sneak peeks.
The WANGXO collection drops in select Alexander Wang stores and online later this month.