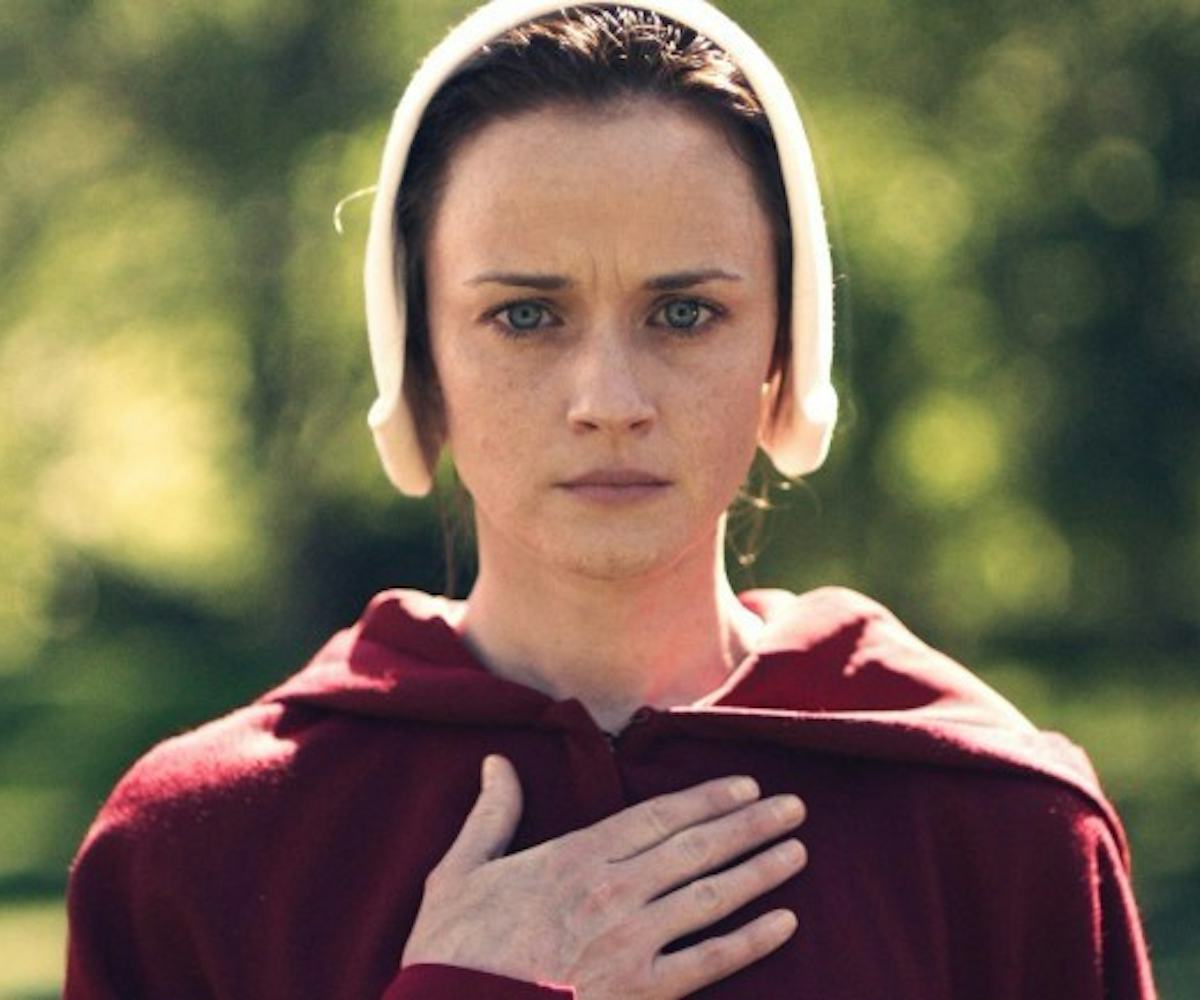 Alexis Bedel Will Play Alongside Elisabeth Moss in 'The Handmaid's Tale'
We've got a 'Mad Men' reunion on our hands
Hulu's The Handmaid's Tale, an adaptation of Margaret Atwood's masterpiece, doesn't come out until April, but details about the show have been slowly rolling in since the summer. Stunning images of the series have even been teased. We know that (former) Orange Is The New Black star Samira Wiley will play Moira, best friend to Offred, played by Elisabeth Moss. Now, another confidante of Moss' has been revealed: Alexis Bledel.
Bledel is ditching Lorelai and cozy Stars Hollow to play Ofglen, Moss' fellow handmaid in a dystopian society where women are exploited for reproduction purposes. This is Bledel's first major role after the popular explosion of the Gilmore Girls revival last November and, according to Variety, rather than the shy Rory we're used to, she'll be channeling a more "daring and subversive" character. We love a good rebel on the small screen.
She'll also be joining fellow cast members Joseph Fiennes, Yvonne Strahovski, Ann Dowd, and Max Minghella. The series comes to Hulu April 26.