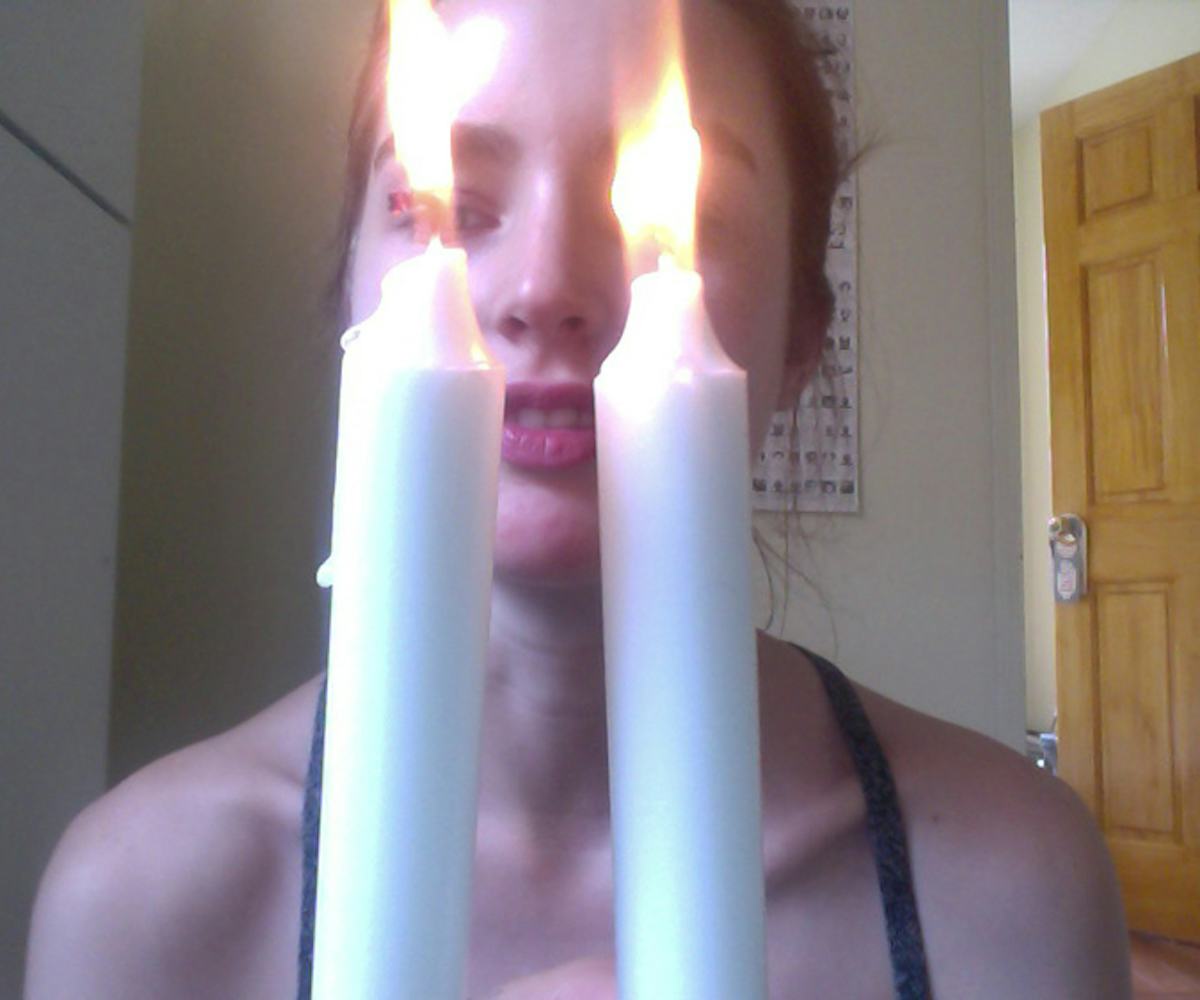 all selfies by ali michael exclusively for NYLON
ali michael's guide to instagram
the model shares her selfie secrets.
Fact:
is not only a supermodel repped by IMG whose career includes Coach and Sephora ads and opening a Lanvin runway show, but she's also the proud owner of the coolest, strangest, and most addictive Instagram feed. (Seriously. Check it out
, if you haven't yet.) From her topsy-turvy selfies, to her semi-incriminating Google search histories ("Dirty Japanese phrases" and "Mike Tyson zodiac sign" are just a couple of her recent ones), to her upside-down karaoke pics with her Maybelline-model BFF Emily DiDonato, Michael has nailed the so-weird-it's-funny style of posting, which is why we consider her the perfect teacher of the art of Instagram. 
We grilled Michael on her dos, don'ts, and favorite people to follow. What you'll learn is that flexibility is key, the best filter is no filter at all, and that @goatsofinstagram1 is 100-percent worth following. Read her tips below and click though our exclusive gallery of awesome selfies Michael shot just for us! 
Hi Ali! How long have you been internet obsessed?
Ever since 1998 when I spent all my free-time pretending to be a horse on a role-playing website. 
Your Instagram is awesome. Do you have any dos or don'ts for posting?
Thanks! No filters ever and usually the more unflattering the better. Other main components are flexibility and just noticing weird stuff. For my entire life weird things have gravitated towards me, now I notice them and I put them on my Instagram. Those are really all my secrets. 
What's your favorite selfie you've taken of all time?
One I wouldn't post on the internet. 
Who are your top people to follow on Instagram?
, which is Drake. His material isn't necessarily the best, but I like to follow him. I love 
because it's just pictures of goats. I like
--she's this girl I met at a restaurant who posts really amazing things.
is someone that I followed because I searched whoever had the name "Daddy's Girl." [laughs] That's it really. 
What are your other favorite apps on your phone? 
Hair Makeover, RuPaul's Dragulator, Emoji (technically an app), Morfo (trust me), and TimePassages. My
least
favorite apps are Tamagotchi (seemed like a good idea but was a horrible mistake) and Stocks.
What websites are you addicted to? 
I love the library on
. It's a collection of synopses of interesting people, events, and subjects, most of which are morbid. I look at Tumblr a lot, but it's tricky for me to check in public because a lot of my feed is inappropriate. 
Did you have a Xanga or Myspace growing up? 
One of each. I also had an anti-horse slaughter website where I had people mail me letters telling the President (Clinton at the time) that he should make horse slaughter illegal.
What advice would you give to someone who wanted to be as cool as you on Instagram?
Embrace potential self-sabotage, do stretches so you can be flexible because your foot behind your head will make a picture good, and notice stuff.