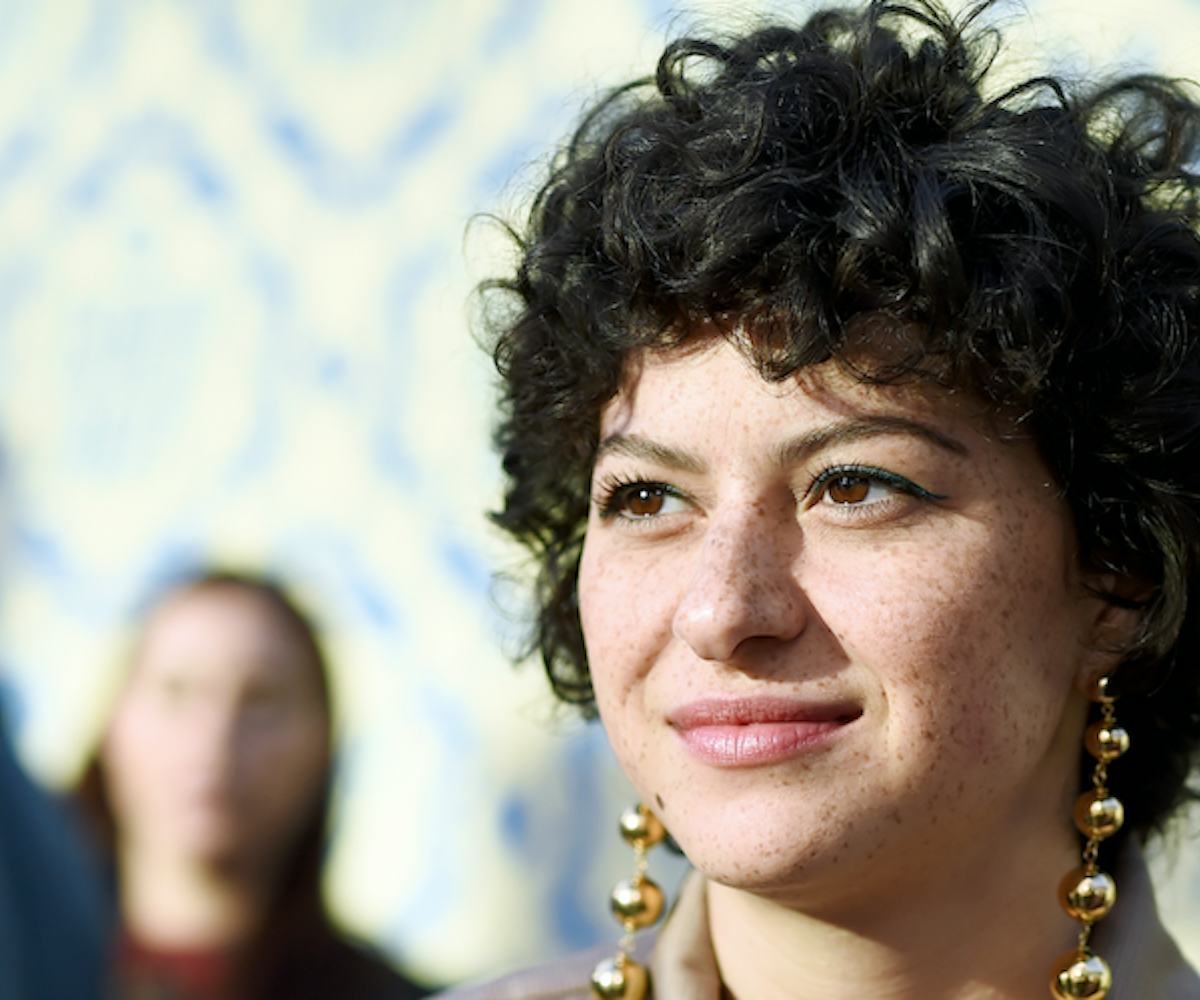 photo by Emma McIntyre / getty images
Alia Shawkat Says She Wished She Had Defended Jessica Walter More
During that infamous 'New York Times' discussion
Last month, the cast of Arrested Development sat down for a standard group interview with The New York Times to promote the new season of their show, and it quickly turned into one of the most controversial interviews as of late.
The interview, which consisted of a conversation between the show's core cast members Jeffrey Tambor, Alia Shawkat, Tony Hale, Jessica Walter, Will Arnett, Jason Bateman, and David Cross, shifted when writer Sopan Deb brought up the allegations of sexual harassment leveled at Tambor by his former assistant and a Transparent co-star, as well as the verbal abuse on the AD set directed at Walter, who plays Tambor's on-screen wife. During the interview, many of the male actors—especially Bateman—rushed to defend Tambor's actions while Walter spoke "through tears" about the abuse she endured from him. The only person who came to Walter's defense was Shawkat, who revealed in a new interview with Vice's Broadly channel that she wished she had said more.
The actress opened up about how she felt during that time, stating that the men in the room continued speaking over one another after Tambor was asked about the allegations against him, stating that it was "too much." Shawkat continued, "They started going on about how they support Jeffrey and they love him, and he's a great actor—all these things that I agree with; I care about Jeffrey and I think he's a great actor. But what continued to go on was, in my opinion, too much." 
Shawkat said the group had never discussed how to handle questions regarding Tambor's allegations prior to the interview, but she wished they had. By the time the conversation had taken a turn, she said she began to feel "hot inside," adding that she started to shake once Bateman said that inappropriate behavior can be part of an actor's "process." That statement prompted Shawkat to tell Bateman, "But that doesn't mean it's acceptable. And the point is that things are changing, and people need to respect each other differently."
"I looked at Jessica and I could see how it was sitting with her, and it wasn't good," she recalled. "She comes in and she tries to speak for a little while, and again they keep going." She also added that when Walter started crying is when she realized that they were still in an interview setting.
"I finally got a word in edgewise, and [that's when] Jessica got very emotional and started crying. Once that happened, I realized we were having a public and private conversation at the same time, which is very unnatural. All of a sudden, we're having this intense moment as a group of people who've known each other for 15 years—and it's being recorded," she said. "They were almost trying to cover themselves up while simultaneously talking, instead of actually listening to each other—which is the biggest theme that I learned from this whole experience, this 20-minute interview that made so much noise. The minute Jessica started crying, my instinct was just to go up to her and hug her and be like, 'This interview's over.'"
Shawkat, who cried herself after the interview, said she was upset because she felt like she didn't do enough to defend Walter. "I felt like I didn't say enough to defend her," she said. "I felt like I didn't say enough to explain that the movement is so important—and that Jeffrey's story is a piece of this movement, and we can't silence it. Women's voices need to be heard, and, ironically enough—I wasn't able to be heard," she said, before adding that she was "scared" that the interviewer didn't hear her, either.
"But once Jessica was upset, that was my main concern," she said. "I didn't even want to necessarily talk about the issues anymore. I just wanted to make sure she was ok."
You can read her interview in full, here.