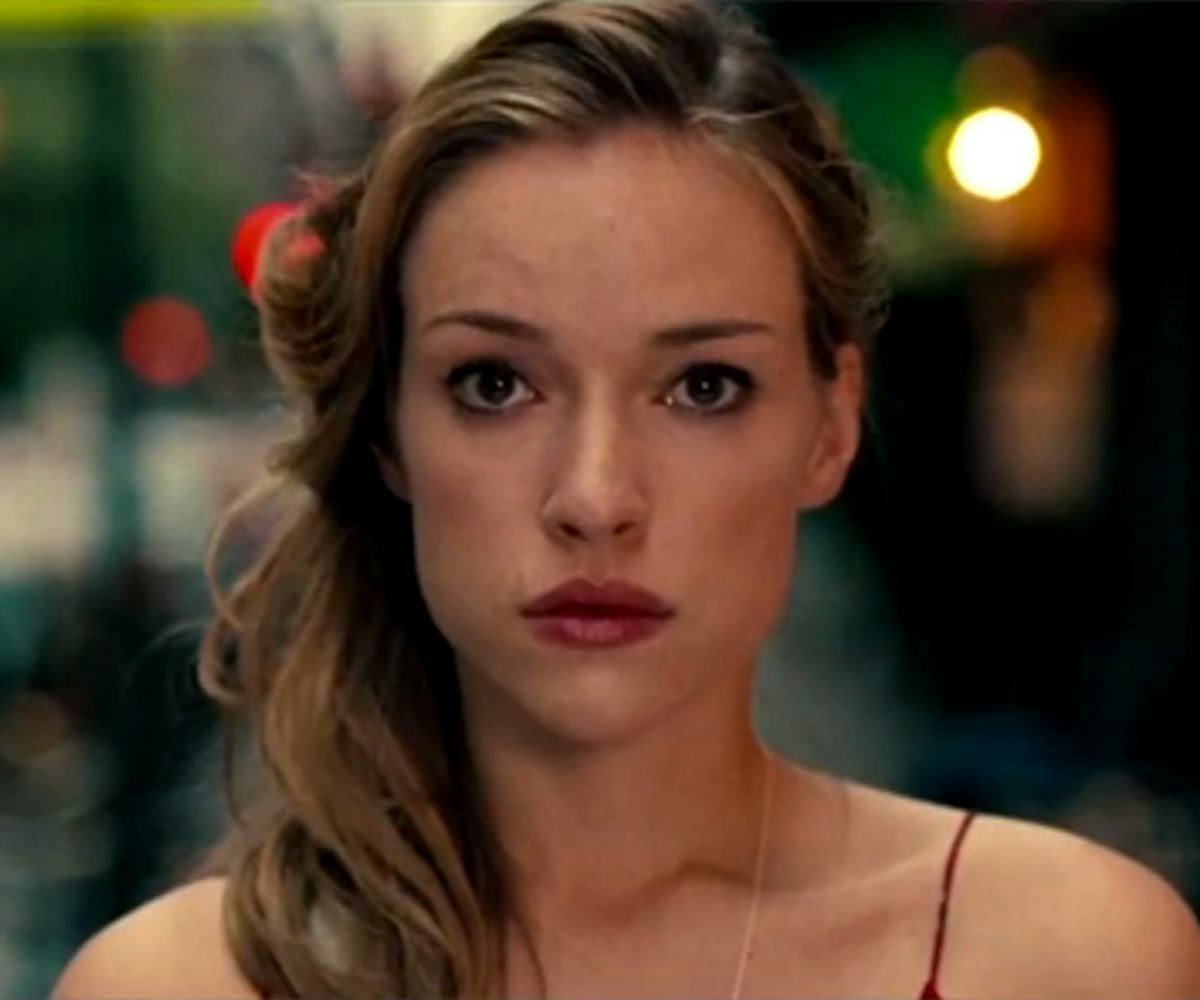 video premiere: alicja bacjelda's "i will never love a young boy again"
it's an april showers kind of jam
Directed by newcomer Julius Onah, The Girl is in Trouble centers around a Lower East Side bartender who becomes entangled in a murder mystery involving a desperate woman, a missing drug dealer, and the head of a powerful investment firm. The thriller—which was theatrically released on April 3—stars Columbus Short, Alicja Bachleda, Jesse Spencer and Wilmer Valderrama, and boasts Spike Lee as its Executive Producer. The film is not only visually stunning, but includes some truly arresting performances.
As the troubled Signe, Alicja Bachleda astounds. The Polish actress—who retired from a singing career to pursue acting when she moved to the United States with Colin Farrell—is equally haunting in the film's original song and acommpanying music video, "I Will Never Love A Young Boy Again." 
Beginning on a striking, noir stage, the video follows the actress as she recounts the memories of relationships past: rooftop conversations, taxi rides, afternoon strolls, and bodega visits that have since passed her by. With lines like "All these hours of letting him go / These hours of letting go" denoting the darkness of nostalgia, the forlornly folky track might just be the soundtrack to your next break up, or an accompaniment to April showers. Though we are certainly pleased with Bachleda's decision to pursue acting, we might have to ask her to come out of retirement as a singer. (Please?!)
Buy The Girl Is In Trouble on iTunes.