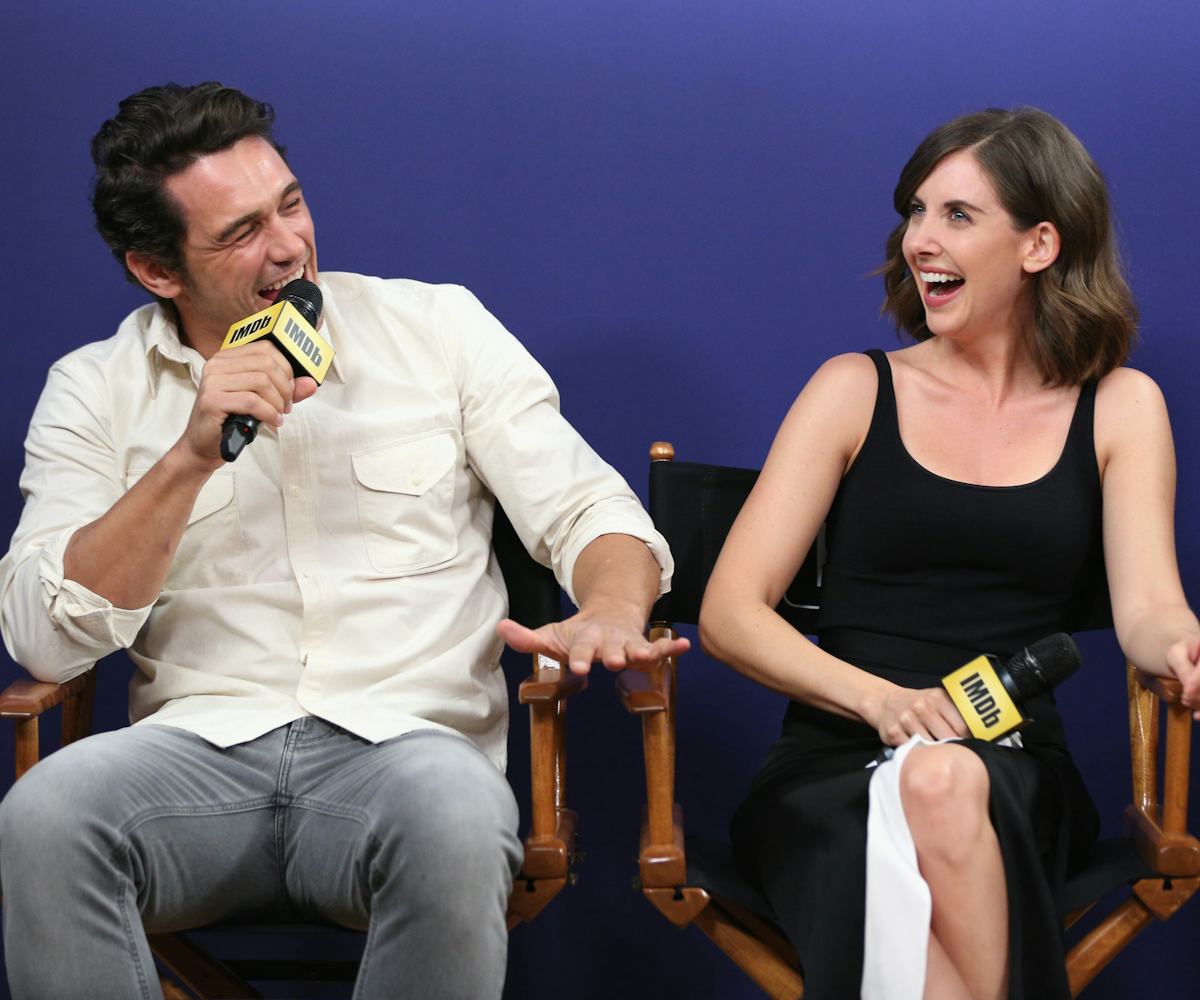 Photo by Rich Polk/Getty Images for IMDb.
Alison Brie Addresses Allegations Against Brother-In-Law James Franco
"I obviously support my family"
After five women came forward accusing James Franco of sexual misconduct, the actor made an appearance at the SAG Awards Sunday night. He was nominated for his role in The Disaster Artist, for which he took home the Golden Globe earlier this month while wearing a Time's Up pin. While Franco didn't walk the red carpet at the SAG Awards, his sister-in-law Alison Brie, who is married to his brother Dave, did and was asked about the allegations against the actor-director.
"What we've always said is that it remains vital that anyone who feels victimized should and does have the right to speak out and come forward," Brie told E!'s Giuliana Rancic. "I obviously support my family and not everything that's been reported is fully accurate, so I think we're waiting to get all the information. But, of course, now is a time for listening and that's what we're all trying to do."
In a report by the L.A. Times, Franco was accused of abusing his power as a teacher and mentor, by making inappropriate sexual advances and requesting his female students go topless while filming. Many of the women tweeted about their experiences the night Franco won his Golden Globe. The actor's attorney Michael Plonsker has denied these allegations. 
On The Late Show with Stephen Colbert, Franco said that what was shared on Twitter was "not accurate," but added, "I completely support people coming out and being able to have a voice because they didn't have a voice for so long. I don't want to shut them down in any way. I think it's a good thing, and I support it."