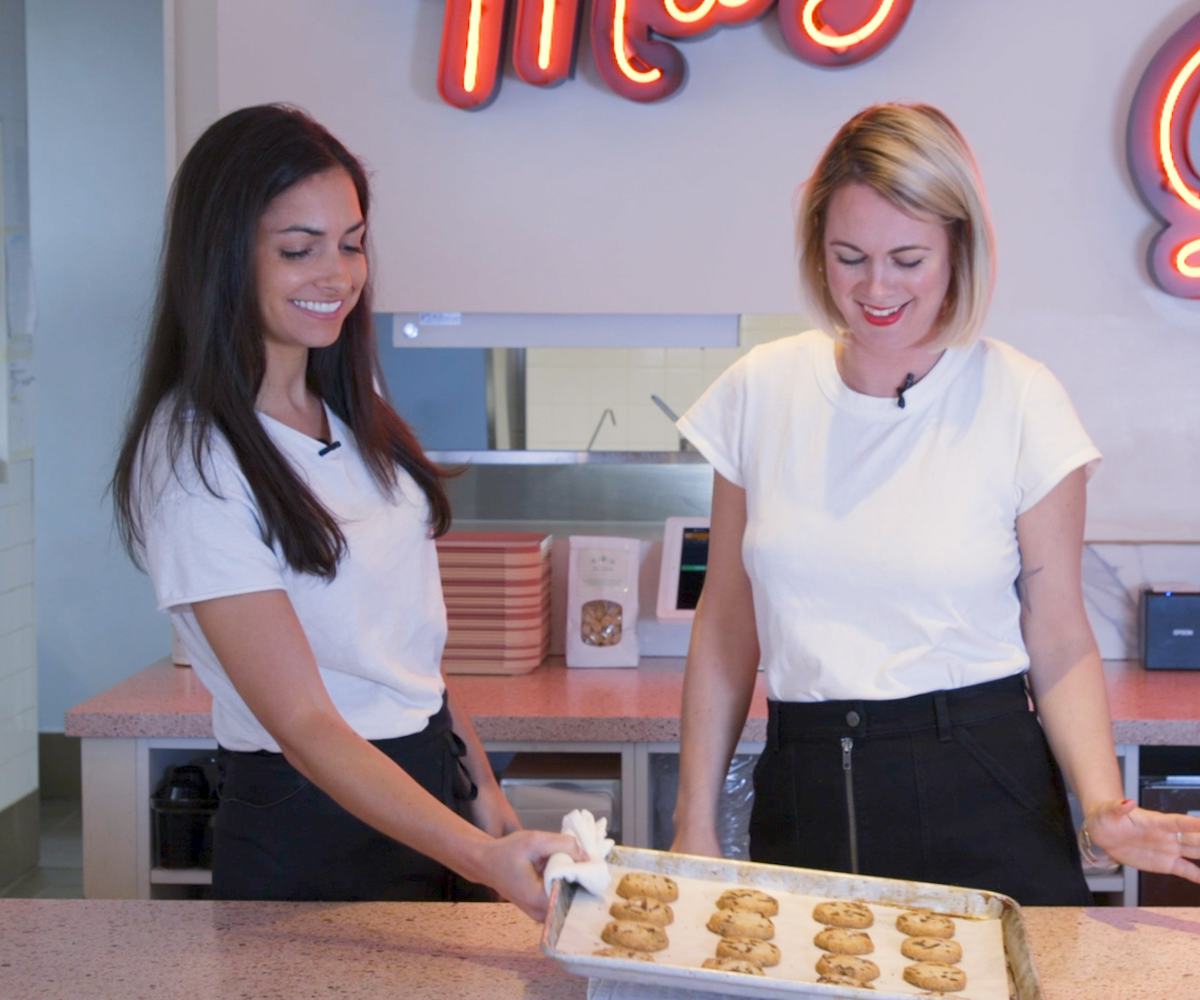 Watch Alison Roman Reveal The Secrets To Making Her Viral Cookies
They prompt some weird DMs
"I've always found chocolate chip cookies to be flawed. To me, they're always either too sweet, too soft or have too much chocolate; there's a lot of room for improvement," is how formerBon Appetitand BuzzFeed food editor, Alison Roman, introduced her "Salted Butter and Chocolate Chunk Shortbread or Why Would I Make Another Chocolate Chip Cookie Ever Again" recipe in her cookbook, Dining In, last fall. And, really, after the recipe went viral, many people wondered exactly that: Why would I make another cookie ever again? 
As part of the pasta-focused fast-casual restaurant The Sosta's "Guest-Chef" series, featuring an all-female lineup, chef and co-founder (and cookie connoisseur!) Ali LaRaia teamed up with the author to come up with "Alison's Campanelle," a comforting bowl of pasta made with charred broccoli, lemon juice, and parmigiano-reggiano, available all this month. 
And in preparation for Roman's book signing at the restaurant, we caught up with the two chefs to learn the secret to making cookies. The first one? Make the cookie dough ahead of time, so that when announced guests (or, like, editors with video cameras) show up, you can whip out a roll from the freezer and cut the time in half. (Roman says the cookie dough can be stored up to a month.) The second? "If you're not going to use a mixer, don't look at me after," she says with laugh.
Watch the video to learn the rest of the tricks to making the perfect batch and hear what Roman has to say about the cookies going viral and the weird DMs it has prompted. Even better, if you're in New York, taste them and "Alison's Campanelle" for yourself when Roman and LaRaia appear at The Sosta tomorrow, April 25, at 6pm.
Get the full recipe, here.
Producer: Maura GaughanCamera and editor: Dani Okon